Sunday, September 11, 2022 / by Amy Brown
With four beautiful seasons reflected by the Blue Ridge mountains, Asheville's climate is pleasant year-round. Elevated at 2,165 feet, Asheville experiences mild winters with an average temperature in the 30's, crisp Fall and Spring days, and warm summers, perfect for outdoor activities for both residents and visitors.
We also don't experience any type of natural disasters; no hurricanes, earthquakes, blizzards, or tornadoes. So it's a lovely and safe place to live! See the climate report below.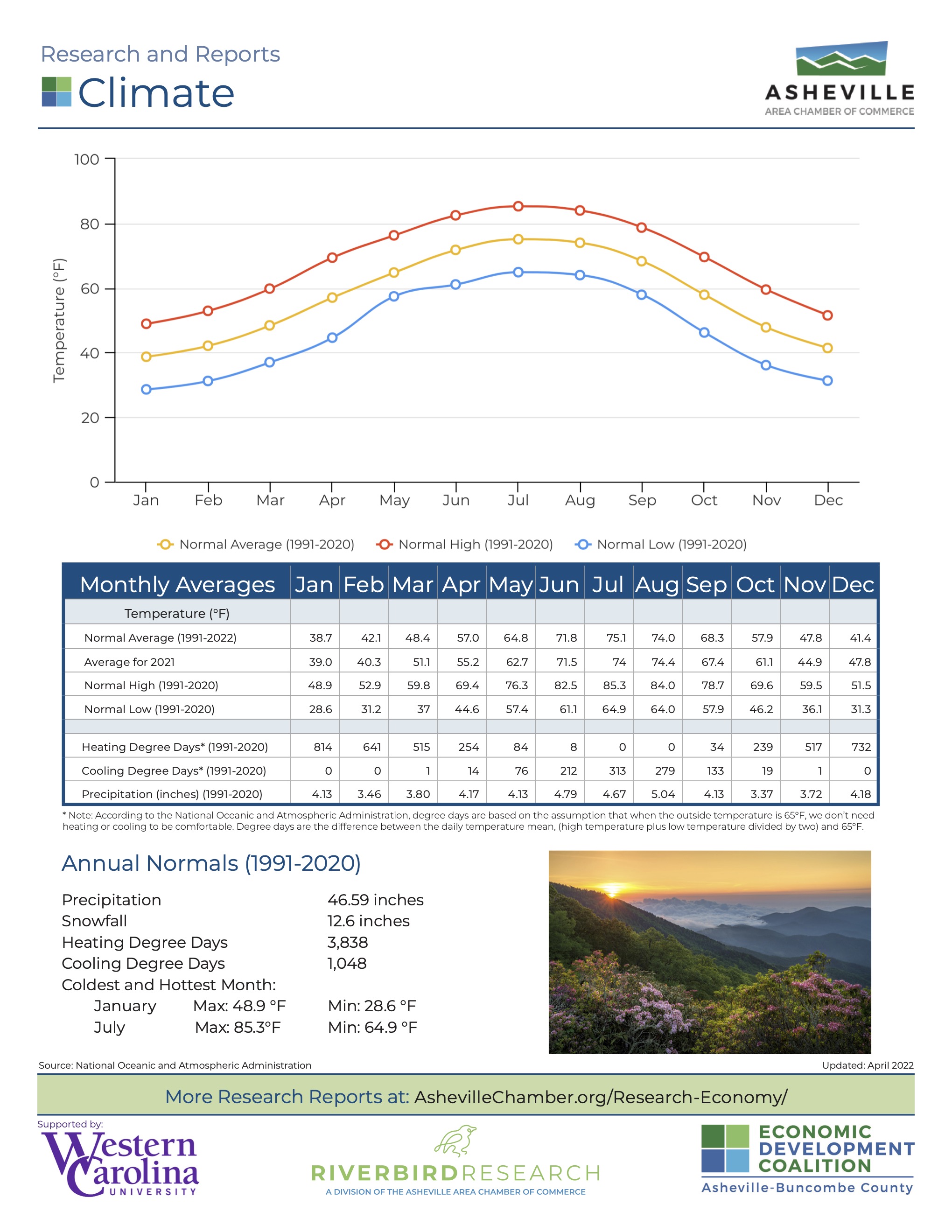 Now, let's find you a beautiful home!