Friday, November 3, 2023 / by Amy Brown
Deciding to move to a new house, neighborhood, city, or part of the country is a huge undertaking and one not to be taken without the proper research. Today we are taking a look at where people are moving, why are they moving, who is moving, and what tools can be used to make a smart decision.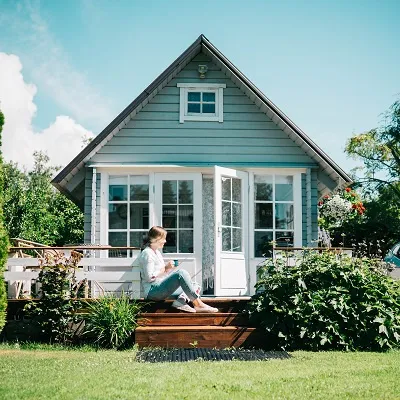 Americans
are moving to the South in greater numbers than ever.
The Associated Press
reports the center of population in the United States "is on track this decade to take a southern swerve for the first time in history." While the Northeast and Midwestern regions of the country are losing residents, six of the 10 fastest-growing states came from below the Mason-Dixon line, including Texas, Florida, North Carolina, and Georgia. If the trend continues, the center of population — now located in the
Missouri Ozarks
— will head due south instead of west for the first time in American history. Why are Americans headed south? And what might that mean for our politics and culture? Here's everything you need to know:
Why are Americans moving south?
This has been happening for a while. Back in 2016, Pew's Stateline news service pointed out that "Snow Belt-to-Sun Belt migration" had picked up again after a lull during the Great Recession and its aftermath. The Hill says that the COVID-19 pandemic may have accelerated the trend. "We're seeing this not only occur because of Americans' desire to leave high-density areas due to risk of infection, but also due to the transformation of how we're able to work, with more flexibility to work remote," UCLA's Michael A. Stoll said in 2022.
Climate may also be a driving factor: Forbes reports on Postal Service data which suggests that many Americans "are leaving large cities and chilly states for less congested areas and warmer climes." And AP says other factors could include housing affordability, lower taxes, and the retirement of Baby Boomers. Economics matters: Fortune reported in August that Florida is attracting wealthy Americans at four times the rate of any other state.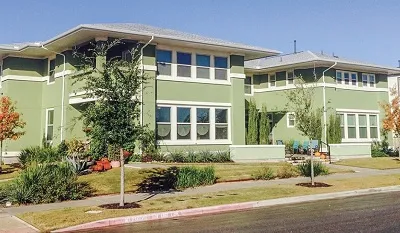 What states are getting left behind?
California tops the list, though AP notes that other Western states — Alaska, Hawaii, New Mexico, Oregon, and Washington — saw a population loss in 2022. (Yahoo Finance, citing analysts from Bank of America Global Research, says data shows New York and Illinois are big losers too.) The Federal Reserve Bank of Chicago reported in July on data that showed large numbers of Californians leaving for places like Texas, Florida, and Virginia. "An acceleration of people leaving coastal California began during the first year of the pandemic," says the Los Angeles Times. Data since then shows "it continued even after lockdowns and other COVID restrictions eased." Why? The high cost of housing in the Golden State seems to be a big reason.

Who is moving?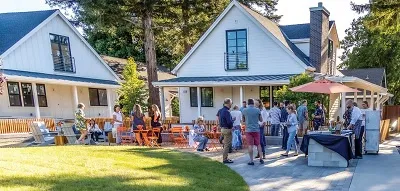 The share of baby boomers has surpassed millennials and now makes up the largest generation of home buyers, according to the latest study from the National Association of Realtors®.
The 2023 Home Buyers and Sellers Generational Trends report, which examines the similarities and differences of recent home buyers and sellers across generations1, found that the combined share of younger boomer (58 to 67 years old) and older boomer buyers (68 to 76 years old) rose to 39% in 2022, up from 29% the year prior. Younger millennials (24 to 32 years old) and older millennials (33 to 42 years old) have been the top group of buyers since 2014, but they saw their combined share fall from 43% in 2021 to 28% last year.
"Baby boomers have the upper hand in the homebuying market," said Dr. Jessica Lautz, NAR deputy chief economist and vice president of research. "The majority of them are repeat buyers who have housing equity to propel them into their dream home – be it a place to enjoy retirement or a home near friends and family. They are living healthier and longer and making housing trades later in life."
In addition to leading the way in home buying, baby boomers remained the largest home seller generation, jumping from 42% in 2021 to 52% in 2022.
By 2030, all baby boomers will be older than age 65 — meaning one in five U.S. residents will be retirement age. U.S. Census numbers show that by 2034, there will be 77 million people over 65, compared to 76.5 million under 18 — a first in history that there are more elderly than youth.

What tools can I use to find the neighborhood that is right for me?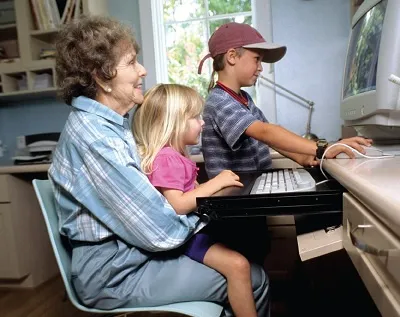 The need for strategies to make housing age-friendly and barrier-free has never been greater.
The NATIONAL ASSOCIATION OF REALTORS® and AARP teamed up this year to integrate AARP's Livability Index scores across the REALTORS® Property Resource® platform. The index, created in 2015, measures how a neighborhood serves people of all abilities, incomes and ages.


"People are seeing how walkability to parks, grocery stores, and amenities serves them, and REALTORS® are learning about this," said Harrell, noting that the site has been visited nearly 2.5 million times and more than half a million reports have been created.
"Every community and every location have trade-offs. The urban area might be closer to a grocery store and more accessible to walkability. The rural area might be more affordable," he said. "It's very hard to see all the tradeoffs. We created a guide to pull 40 indexes and 20 public policies. This allows you to put in your priorities, create a report and see a quick score that takes a deep dive and gives you comparisons at a quick glance."
The tool, which allows weighting for priorities such as proximity of transit or good schools, is at https://www.aarp.org/livabilityindex(link is external).
Western North Carolina ranks the most popular region in the state for newcomers with housing being relatively affordable compared to other vacation and retirement destinations across the country. People love it here for the beautiful weather, four seasons, friendly people, and simpler way of life. Take a look at Selling AVL on YouTube,
https://www.youtube.com/@SellingAVL/videos,
for interesting videos highlighting neighborhoods and culture. Get a feel for the area and come for a visit! We always have a porch swing and a glass of sweet tea waiting for you!