Wednesday, April 26, 2023 / by Amy Brown
At one point, Asheville was predominantly known as a low-key, artsy Bohemian city, surrounded by beautiful scenery, with close access to the Blue Ridge mountains. While the city's art scene is still considered one of the most eccentric, today, the city is more well known for its' craft brewery and foodie scene.
Asheville is a very popular tourist destination with over 10 million visitors per year. Some choose to stay and explore the various attractions around town including the Biltmore, award-winning restaurants and coffeehouses, and art galleries. Others choose to hop in the car and explore the Blue Ridge Parkway and Smoky Mountains National Park.
North Carolina in general is popular with transplants (it's the 9th fastest growing state) and Asheville's yearly population continues to grow. With all this extra traffic comes congestion, heavy traffic, and more often than not very overcrowded attractions and restaurants. Oftentimes, it's difficult to even find parking downtown (especially at night!). Fortunately, there are still a few places where you can kick back and avoid the crowds, if only for an hour or 2.

1. Asheville Salt Caves
With 30 tons of pure pink salt, we have naturally recreated the micro climate of a salt mine. We sustain this climate by maintaining the specific temperature and humidity levels found in a naturally occurring cave. The salt in our cave comes from all corners for the earth: from deep in the Polish salt mines, to the Dead Sea, to the Himalayan Mountains, to the Celtic Sea. It is anti-bacterial, uncontaminated by dirt, and is free of toxins and pollutants.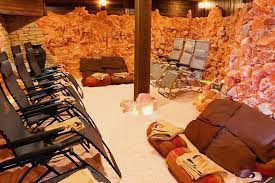 Relax in a zero gravity chair, while ambient music is infused in the space to help you to drift off into your own meditation.

https://ashevillesaltcave.com/
2. Shoji Spa & Retreat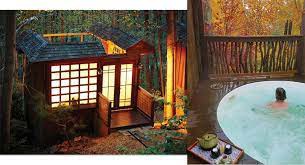 We are an unpretentious and unique destination spa nestled on a mountainside minutes from the vibrancy of downtown Asheville. Along with traditional Japanese bathing and soaking, in
completely private outdoor
salt tubs, guests enjoy spa-style showers, first-class massage therapy, nature setting and sounds, locally sourced spa products – including CBD salves, local, handcrafted signature soaps, apparel, totes and more. Guests don a Japanese Yukata (cotton robe) and sandals before retiring to their private hot tub overlooking the National Forest.


https://shojispa.com/


3. Battery Park Book Exchange
The Battery Park Book Exchange is a beautiful champagne bar/book shop located in the historic Grove Arcade building in the center of bustling downtown Asheville. Here you can browse through thousands of used and rare books while sipping a glass of wine or champagne. The ambiance is very upscale and sophisticated, and thus, perfect for a date. Although quite popular with tourists, the space is quite large with plenty of seating and rooms to browse around. Also, the high pricing tends to draw many away. If you are up for a splurge, this beautiful and unique combined bar/bookshop is a must visit by any bibliophiles.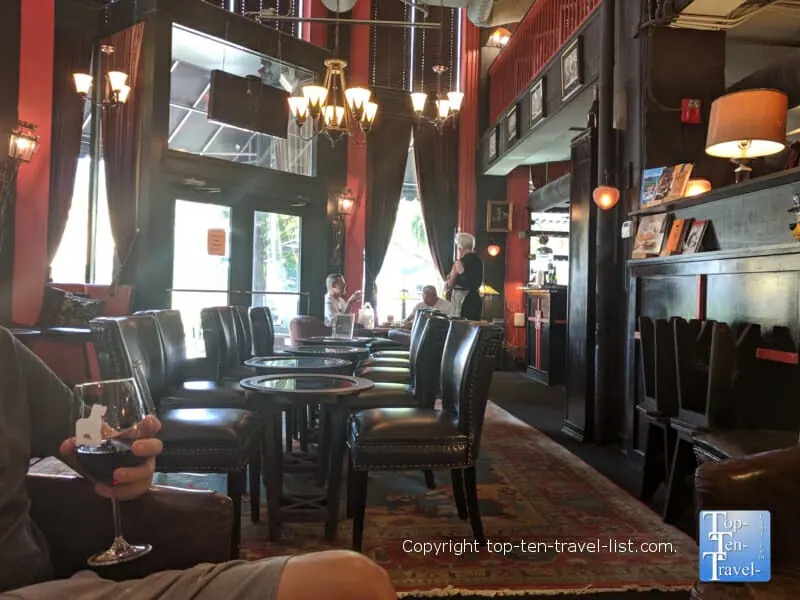 https://batteryparkbookexchange.com/


4. Sauna House
We've created a space to bring the ancient practice of communal bathing into the modern world to inspire connection and healing. Discover the mental and physical benefits of Hot/Cold/Relax Therapy and be a part of our community of humans looking to take care of themselves, their community, and the planet.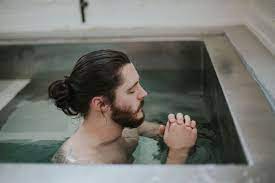 https://www.saunahouse.com/


5. Dobra Tea
Dobra is the best place in Asheville to enjoy a high quality cup of tea in a relaxing environment. Here's why they are the best. First off, they offer dozens of varieties of loose leaf tea. Second, the presentation is fabulous. No paper cups – but rather a beautiful presentation with a personal tea pot and mug(s). And finally, the space is quite big and beautifully decorated. It's easy to find your own quiet nook here. Bring a book, relax with a friend, or simply enjoy a flavorful healthy cup of tea and de-stress for a bit. The extensive menu includes many varieties of green, yellow, Pu-erh, oolong, black, and herbal teas. Specialty chai drinks are another delicious option.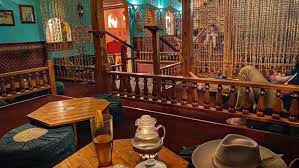 https://www.dobrateanc.com/

6. Urban Dharma
Founded in 2011, Urban Dharma NC's mission is to foster a deeper understanding of the teachings of the Buddha, build meaningful community, and integrate contemplative teachings into everyday, ordinary life. Located in the heart of West Asheville, Urban Dharma exists for both self-identifying Buddhist practitioners as well as the broader Asheville community and its visitors. We offer a meditation space to sit and be quiet; a consecrated shrine to experience the sacred and be blessed; a place to hangout with friends, tea, or a book; and a social space for community wellness, artistic, cultural and spiritual events. Although many of our core members and volunteers are connected with the Drikung Kagyu Lineage of Tibetan Buddhism, we are a non-sectarian, public Buddhist temple open to all seeking refuge and sanctuary.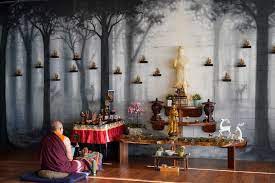 https://udharmanc.com/
7. Asheville Community Yoga
Our vision is to offer a space for individuals to flourish and for community members to connect. We offer services that promote a mind-body-spirit connection such as donation-based movement & meditation classes with mats and props supplied at no charge, trainings & workshops with financial aid, and affordable pre-loved clothing.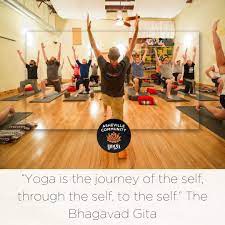 https://ashevillecommunityyoga.org/


8. Botanical Gardens of Asheville
This small 10 acre local oasis is a beautiful place to take a stroll, anytime of year. Along with a half mile nature trail, there is a small gift shop. Pick up a birdwatching book to accompany you on your walk as this is one of the best birdwatching spots in Asheville. My favorite time to visit is during the colorful fall season, although right after a winter storm is also a magical time. While summertime sees some crowds, the traffic is considerably lighter than that which you will find on most of the more popular trails. And because you do not have to drive on the Parkway, you can cut out some added time and stress.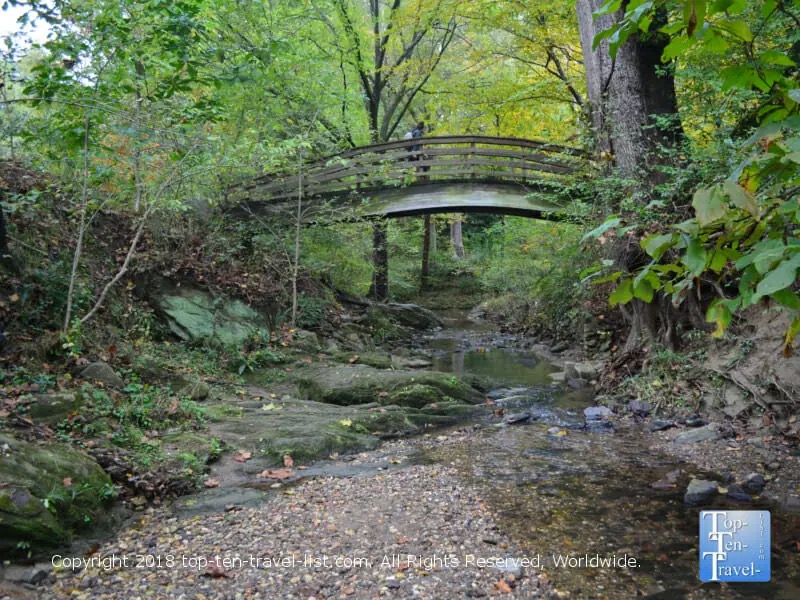 https://ashevillebotanicalgardens.org/

Relax, unwind, and enjoy the cool calmness of the rain today.