Tuesday, January 31, 2023 / by Amy Brown
It's no secret that we all lead extremely busy lives and shopping for a home can be time consuming and frustrating if you don't make effective use of the tools provided to you.
The mistake that I see most often from my buyer clients is that they look at the pictures of a house, fall in love, and are certain that this is the right home for them. While a home can be pleasing to the eye in photos, location is so much more important.
Ashevilleareahomefinder was custom designed by myself with buyers in mind to provide you with the tools necessary to narrow your search and save you time. So here is where buyers get in trouble and end up disappointed instead of elated when they go to view their dream house for the first time.
After you view the photos and you like what you see, I urge you to click on the map button.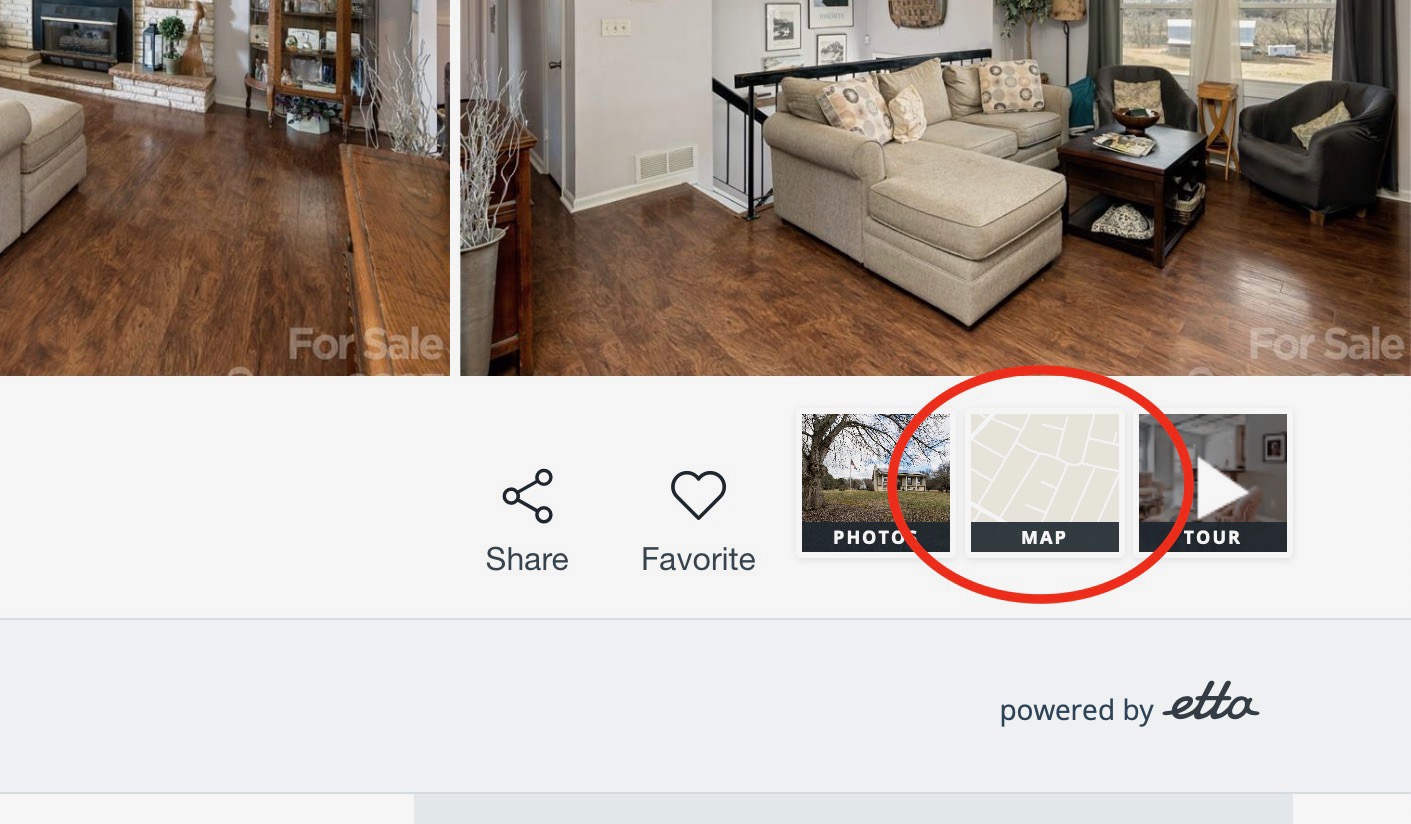 It is located just below the pictures on the right hand side of your screen and here's why. This home has lovely pictures and in all appearances looks perfect but this is the reality.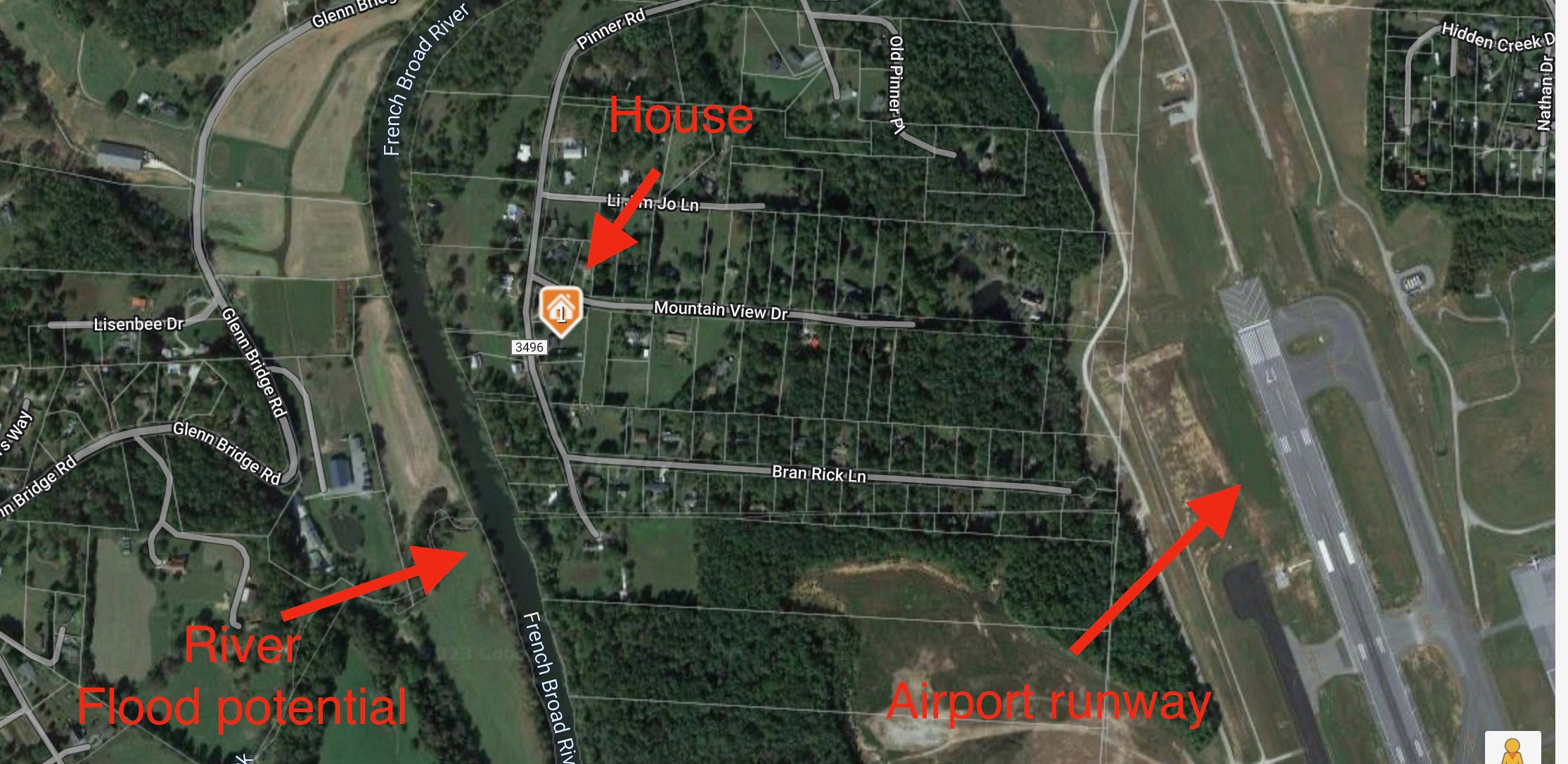 This house is locked between a flood plain and the airport. Not only would this potential buyer have issues when we have big rainfall events, but they are going to have to listen to airplanes landing and taking off all day long.
The map button can also assist you with locating lot lines and determining yard space which can be an important feature for buyers with kids or pets.
This is a very popular neighborhood in W. Asheville that had a difficult start because it is high density urban housing. But you wouldn't know that by the photos. This photo was actually taken from the front of the house across the street.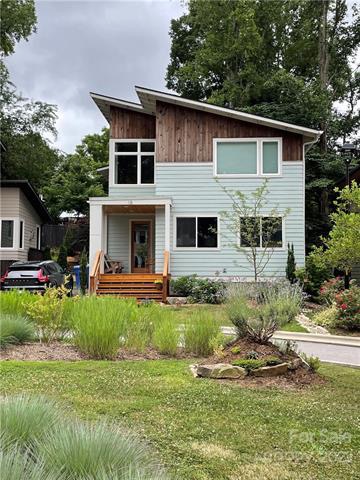 In reality, none of these houses have a yard.

Some of the best time spent is making a list of the features that are most important to you and keeping those beside you while you look at homes online. Then
always click the map button
. You can determine a lot more about a home by its location than you can by the realtor photos.
And, of course, you can always call me for help!