Monday, November 7, 2022 / by Amy Brown
This has been a very dynamic season with graphs that look more like a roller coaster than a metric. We have seen a steady up and down since the Spring but we are now on a slow decline.

Average Sales Price

We are now on the downward slope of the soaring price climb of the past 2 years. The average sales price of a home in Asheville has dropped 9.5% since September for an average of $585,467.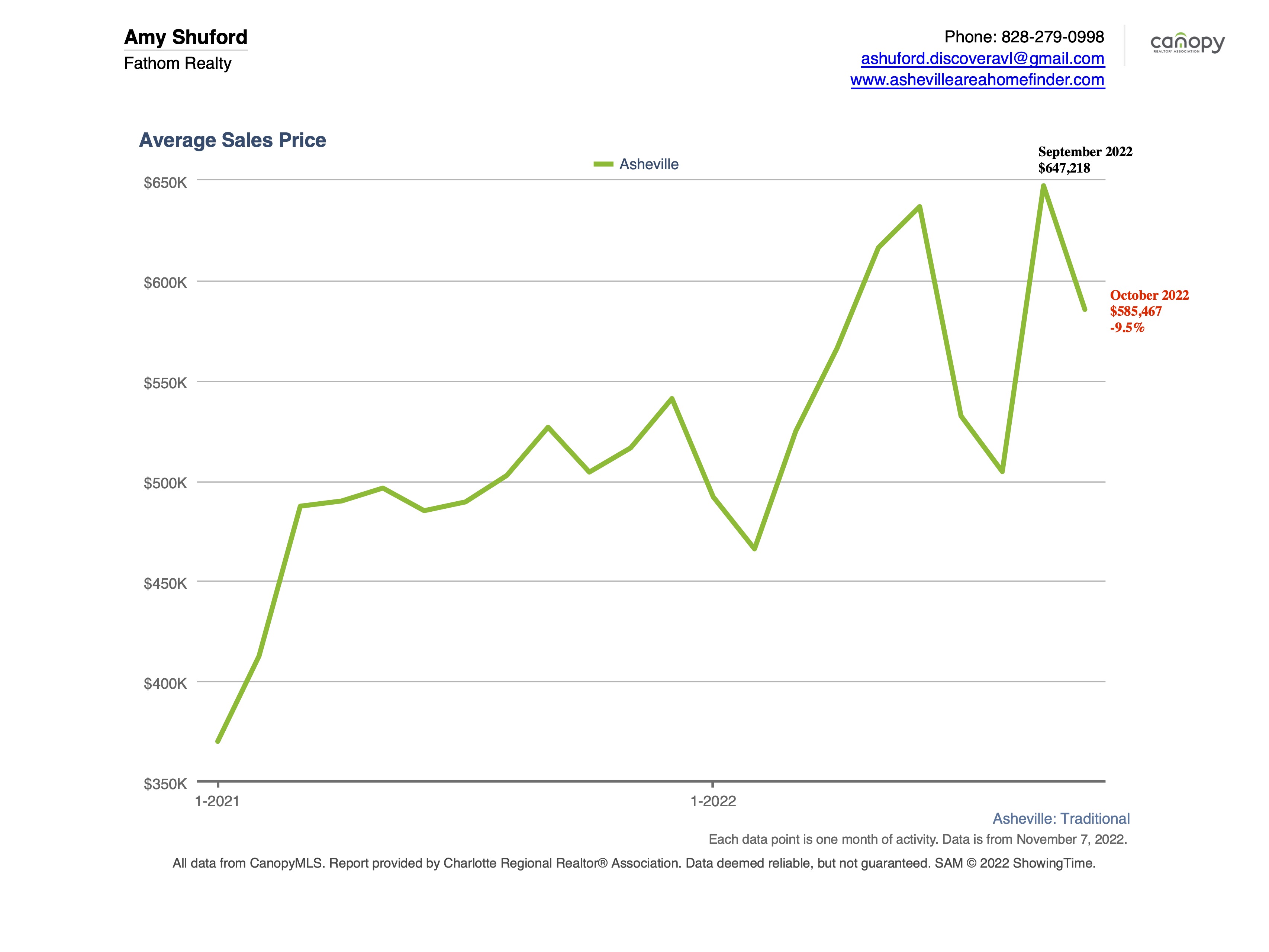 Percent of Original List Price Received


This number also continues to fall from our peak in April and we are now seeing approximately 96.8% of list price received.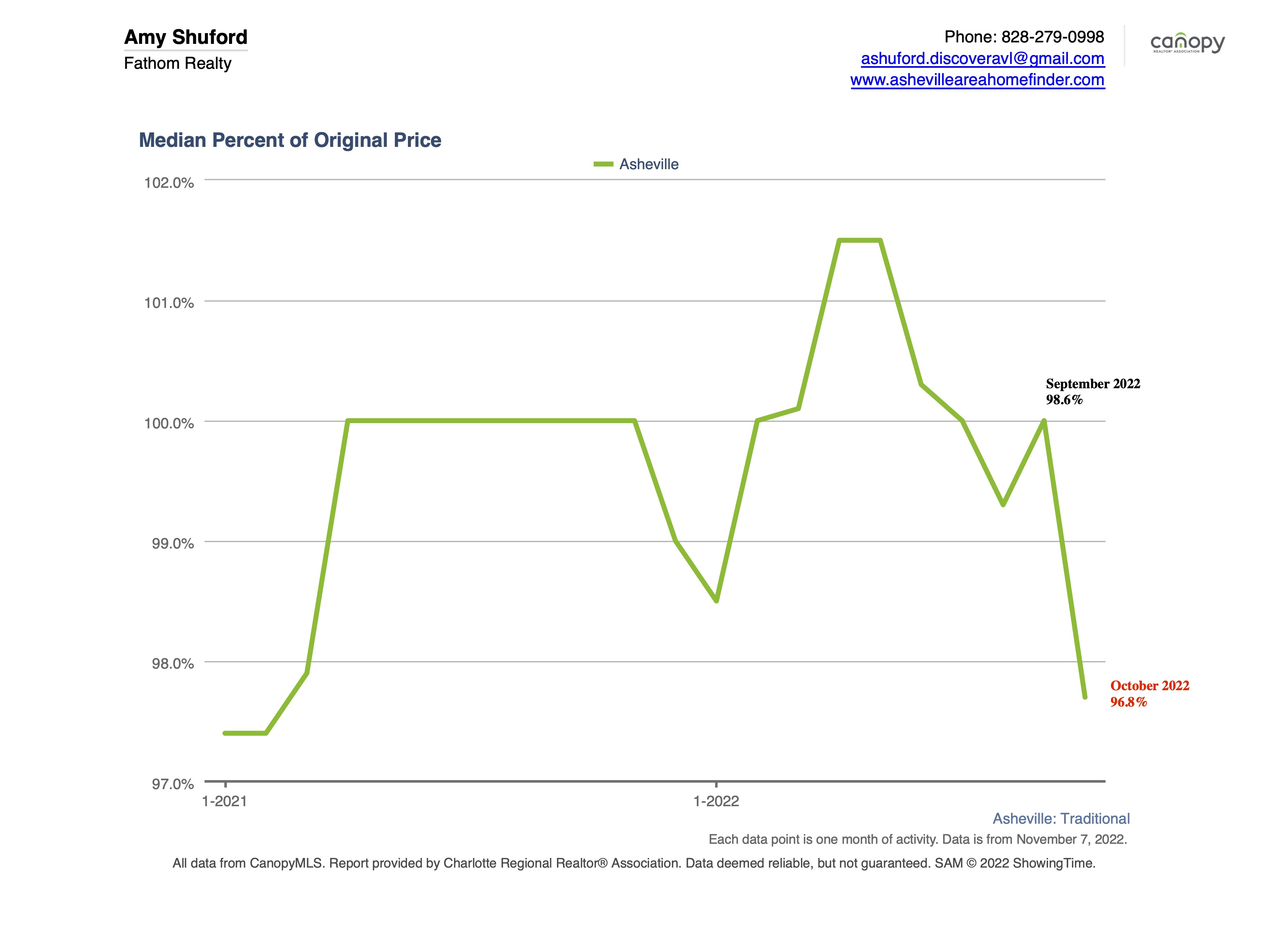 Days on market


Where you had to have ESP to be able to find a home this past Spring, we are now heading back to a normal metric for days on market. The average home in Asheville is seeing 45 days on market before it goes under contract.
Inventory


Inventory is holding at a pretty steady rate if not dropping slightly but that is more than likely due to the time of year. This is typically the slower time for real estate sales as people hunker down into their homes for the holidays.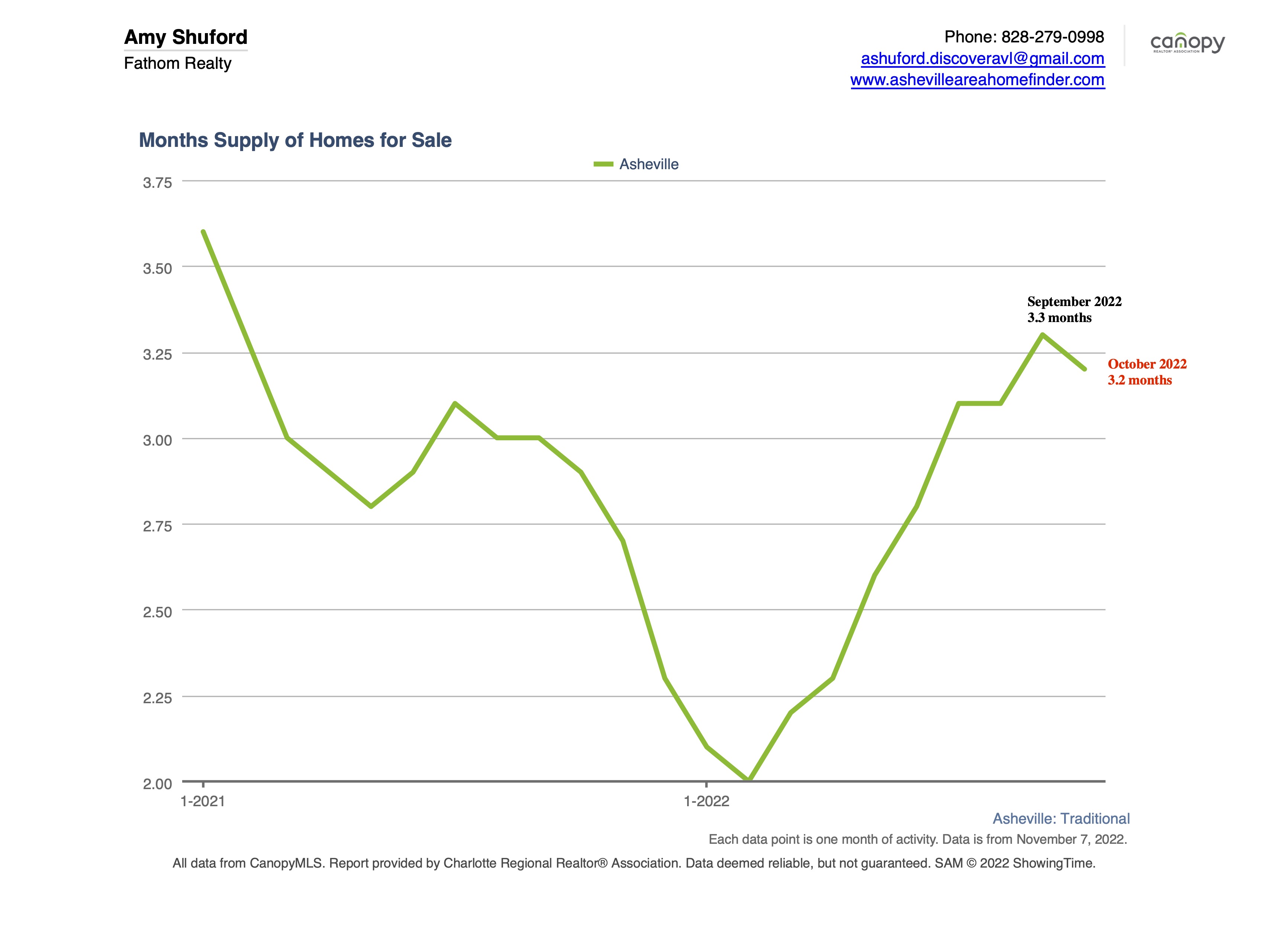 Summary


If you are looking to buy, it is only going to get better as we head into 2023. Real estate experts predict one more interest rate hike around January and then we should level out for awhile. Please keep in mind that it is always better to buy a home with a higher interest rate but under less competitive terms and at a lower price than it is to wrestle with the buying frenzy of the last two years.
If you are looking to sell, do it now! The highest price that you will get for your home is today's value. We will be heading into more of a balanced market in 2023/2024 and possibly a buyer's market in late 2024/2025.