Wednesday, June 7, 2023 / by Amy Brown
I have lived in Asheville since 1984...1984! and sometimes we forget all of the wonderful things that there are to do in our own hometown.
Yesterday, I went to the Biltmore Estate with Mark, my husband, to do a photo shoot and while we were exploring we picked up some annual passes. Now you might think why would you want to go to the Biltmore Estate multiple times a year?
It was an amazing day and here's why!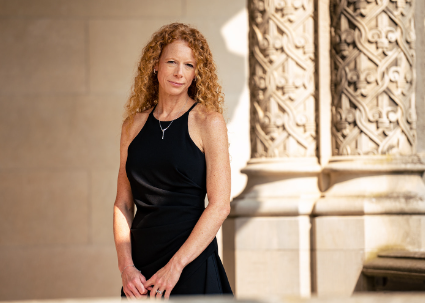 First of all, there is a lot more to do than tour the house, which is amazing in itself no matter what time of year it is. The estate is always hosting special events relating to art, music, science, and technology. Currently running is Italian Renaissance Live, a multi-sensory experience set to an operatic score highlighting the works of Italian great such as Michelangelo, Raphael, Botticelli, and Caravaggio.
If you are looking for more of an adventure, there are 22 miles of hiking and biking trails, rafting and kayaking, fly fishing, yoga, archery, falconry, naturalist talks, trail and carriage riding, and the new Land Rover Experience where you take a Land Rover through the back country.
The Biltmore Estate is also a working large-scale agricultural operation. One of my favorite tours is the farm to table tour that takes you through the West End, not normally open to the public. Agriculture specialists will teach you about beef cattle, hogs, hydroponic growing systems, and winemaking. Afterwards, enjoy some creamy goat cheese made from the resident goats, thyme-infused olive oil cake, and wildflower honey.
You can also take a step back in time to the 1920s and enjoy an afternoon tea in the dining room with fresh scones with clotted cream, canapes, and tea sandwiches. Or take the red wine and chocolate tour to learn why these two flavors are such an exciting compliment.
An annual pass cost $299 and includes the ability to bring as many guests as you like after 5pm to Antler Village where you can enjoy the winery, restaurants, kids can pet the animals, and you can stroll the shops. You also get early access to estate tours, discounts to the spa and Candlelight Christmas events, access to all trails, bike paths, and gardens, and invitations to special events and dinners.
https://www.biltmore.com/visit/tickets-pricing/annual-pass/?gclid=CjwKCAjw1YCkBhAOEiwA5aN4AY8wZLbvH2opfQupxLlXgHBaiI_kfZiAcnMRaOn1bNIZfuDkJwU1vRoCgxwQAvD_BwE
We had a beautiful day and plan to come back and visit often! Stay tuned while Mark and I bring you some media moments in the coming week of our adventures!