Saturday, September 24, 2022 / by Amy Brown
I always like to address my clients concerns and this has been a big one lately. The national news is projecting real estate doom across the nation with falling home values and a bottoming out of the market.
But it's all about perspective...
The headlines that you are seeing are a generalization on the nation as a whole. But real estate does not follow a nationwide trend. There are select real estate "hot spots" across the country that are immune to market fluctuations due to the desirable traits of living there; such as, minimal natural disasters, lower property taxes, and quality of life.
Western NC is one of those hot spots. Take a look at the map below highlighting Quarter 3 2022 real estate appreciation by county. Notice that Florida, Arizona, western Montana, Tennessee, north Georgia, and the majority of North Carolina are experiencing record home value appreciation.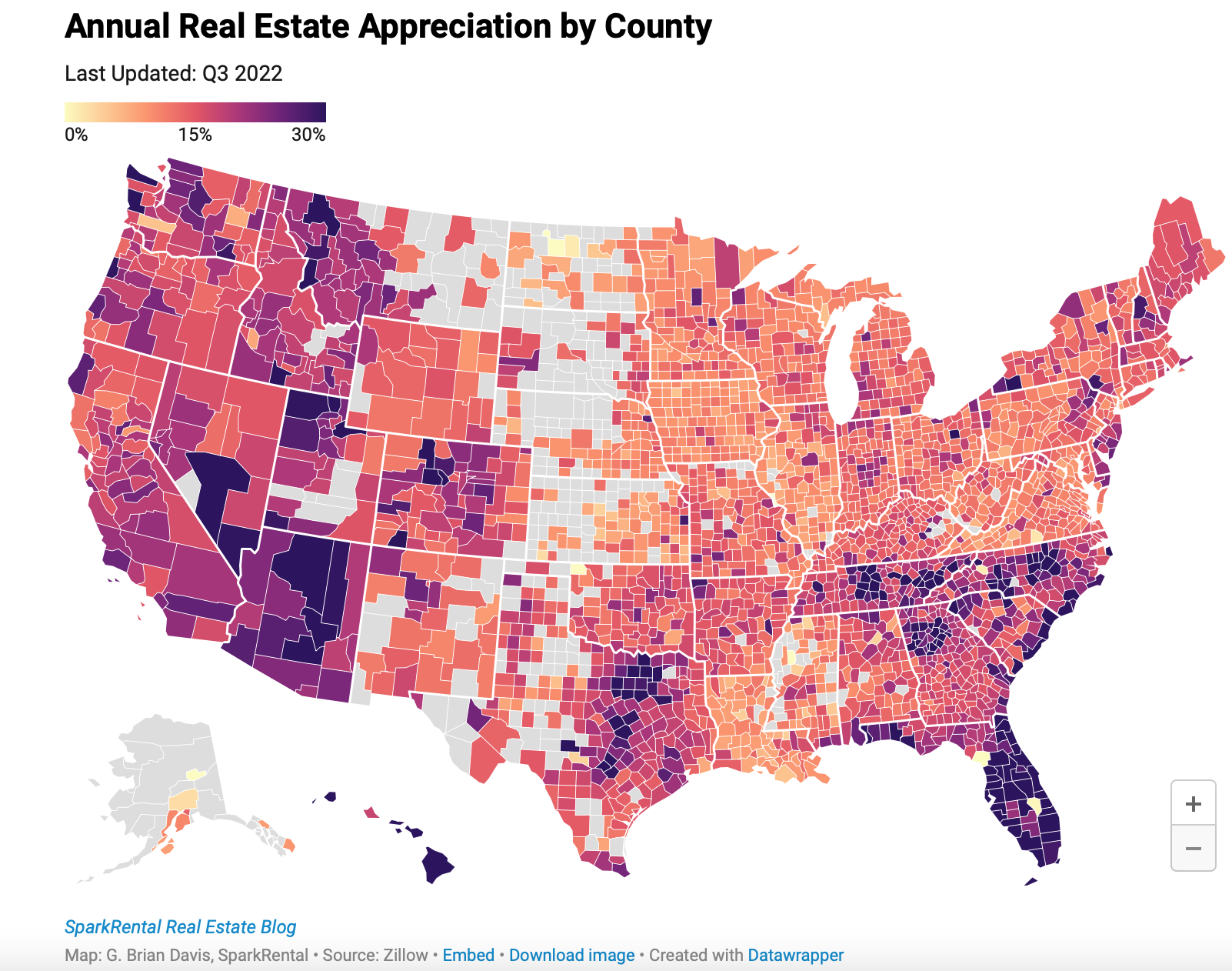 And in our little pocket of the world, Buncombe County (Asheville area), is seeing a 21.18% increase in home prices.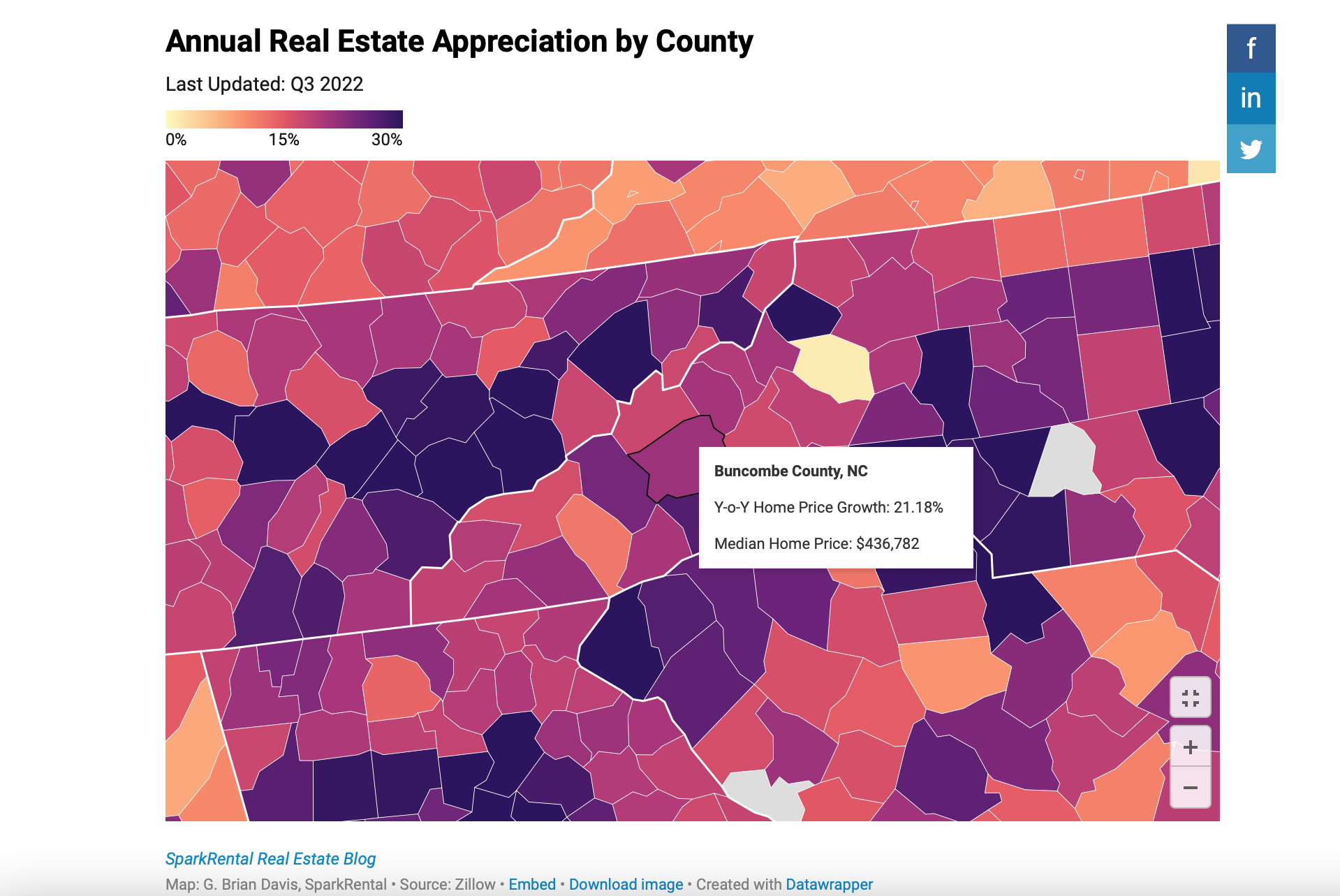 What this means for you as a buyer is that if you are waiting for the market to drop, you are waiting in vain. Interest rates are only projected to continue to rise as are home prices, so every day that you wait, you have less and less buying power.
The Asheville area is stunning; there is a lot of fresh air and outdoor activities, the weather is mild, property taxes are some of the lowest in the nation, and we are an artsy, cool melting pot of folks from all over. This keeps us one of the most desirable places to live in the U.S.
Come and join me!