Saturday, July 8, 2023 / by Amy Brown
My team and I have created a video to expel some of the misconceptions about the city and put your expectations more in line with what we are able to offer.
One of the most difficult objections for me to overcome as an realtor is that homebuyers want to be in this area but they want the same features, options, and price points from the location where they currently live. Part of the adventure of moving to a new city is embracing the differences that the locale provides. Here is a list of misconceptions:
1. Mountain views are easy to come by - If that were true I would be selling a dozen homes per day...mountain views are everywhere but that spectacular panoramic sunrise and sunset view is rare. In order to get that you have to go up the mountain to the higher elevations and that means...no yard, a curvy road, and an expensive price point. Our mountains are packed tightly together and in order to obtain a view you have to build on the mountainside and with the ridgeline ordinance that we have in place that means a minimal home pad and no room for grading out a yard.
2. You don't need a 4-wheel drive vehicle - Well, that depends...if you are purchasing a home on the mountain with the view, you can expect a steep road that may or may not be paved. In order to combat the grade, especially in the wintertime, 4-wheel drive is going to be your best friend.
3. The weather is always nice - Uhhhh, nope! While we have four beautiful seasons, we can get our share of inclement weather as well. Spring and Fall are the loveliest months but since we are located in a temperate rainforest expect significant rainfall. Since we are in the South, we also have hot and humid summers with temperatures ranging into the low 90s especially in July and August. In winter, the average temperature down in the city is in the low 40s but if you go up in elevation for a mountain view house, you are going to experience microclimates with temperatures that can easily drop into the teens or negatives, several inches of snowfall, and the need to take precautions against freezing pipes and icy driveways.
4. Internet and cell phone service are always available - Definitely not. You need to be very discerning if you require high speed internet access especially for working from home. Fiberoptics is new to Asheville and is only available in certain areas inside of the city center. You can generally obtain internet service in any of the suburbs and surrounding towns through Spectrum or AT&T but you will need to check out the speeds available. If you decide that you would like to live in the rural areas or on a mountaintop, more than likely, you will need satellite internet. As for cell phone service, even within the city limits there are dead zones due to mountains blocking access to the cell towers...it comes with the territory.
5. Jobs are plentiful and easy to find - Our main industry here is tourism so if you work in the service, hotel, or restaurant industry you can easily find a job. However, if you work in a more specialized industry, you will probably be working remotely from home. Our two largest employers are the Biltmore Estate and The Grove Park Inn. We do have a Pratt & Whitney plant due to open soon.
6. Homes are cheaper in the South - that may be the case a decade ago but Asheville is one the ten hottest real estate markets in the country. We are immune to the price fluctuations that the rest of the country experiences because we have great weather, offer a ton of recreational activities, have a generally low crime rate, and offer a more peaceful, relaxed lifestyle. The average home in the city of Asheville was built between 1960-1990, has 1700 sf, and costs $625,000. This is a home on a small lot that is probably not flat and will not have a view. Any home within walking distance or even within a 10 minute drive of downtown is going to cost upwards of $800,000. A home in the suburbs is going to run $600K and up and then a home 20-25 minutes outside of the city in areas like Candler, Leicester, and Fairview are going to run $400K and up. Certain areas like Arden, Mills River, Weaverville, and Black Mountain, even though they are farther out are considered bedroom, luxury communities and you can expect prices there to range well into the $700s and up into the millions.
Knowing what to expect can save you a lot of frustration and headache throughout the buying process. We have a beautiful area full of culture, art, food, and wonderful hospitality. Because of that, it makes for a very desirable place to call home. I definitely love it here!
Also, if you enjoy this video, please subscribe to our YouTube channel as we strive to bring you informative and entertaining content about Asheville and the surrounding mountains.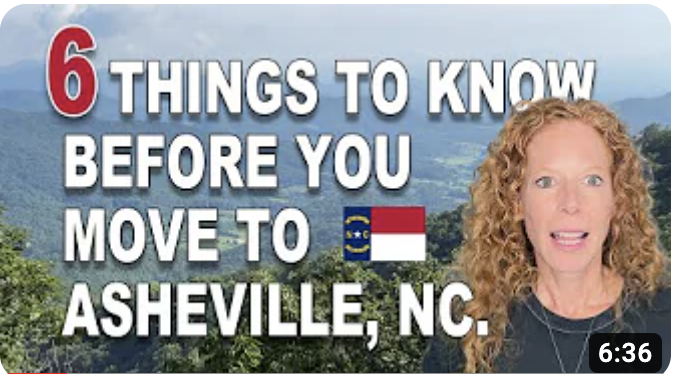 https://www.youtube.com/@SellingAVL
CLICK HERE FOR MORE VIDEOS