Friday, August 11, 2023 / by Amy Brown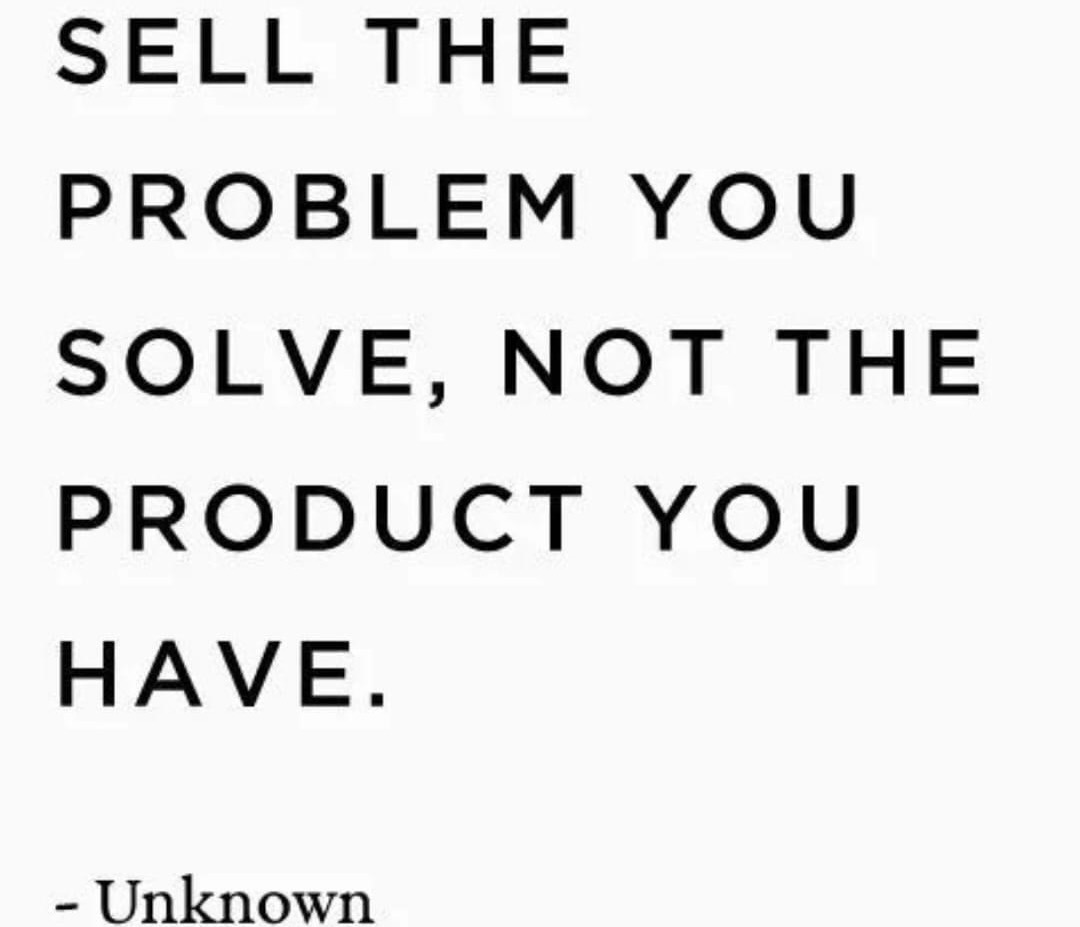 I saw this today and I thought that this might be a great topic of conversation.
The first question is easy; what product do I sell? HOMES
But any of the 2500 real estate agents in Asheville can do that. And more importantly, it doesn't address the challenges nor offer assistance.
Real estate is an extremely complicated process compounded by emotional and logistical obstacles that are rarely thought about before entering into such a large endeavor. So let's talk about the solutions; not the product.
What sort of challenges will I encounter?
1. Finding a home that meets all of my needs.
The best way that I can relate this experience is to compare it to buying a used car. You may find the right make and model but it is never going to have every single feature on your list.
Your list may look like this: I want a car with good fuel economy, 4WD, nice stereo system, heated leather seats, towing package, for $30K or less.
This is what's available: You find a beautiful black Jeep Wrangler Rubicon edition with leather interior and a Bose system, 4WD, and a towing package. What boxes does it tick? 4WD, leather, towing package, and stereo system. What boxes are missing? Fuel economy, seats may not be heated, and it's probably not even close to coming in on budget. These cars cost between $50-115K depending upon the year and package.
The same goes for a house...
Your list: 3 bedrooms, 2 baths, master on main, nice kitchen, flat yard, and walking distance to downtown for under $500K.
What's available: 3 bedrooms, 2 baths, master upstairs, kitchen has laminate countertops, yard is on a slope, and it's 15 minutes outside of town and costs $650K.
As an agent, it is my job to provide you with the possibilities and then present solutions. When buying any used product (and a house is a "used" product) compromises must be made. Can you live with the master on the upper level? Maybe change out the countertops later? Would you be ok with a nice suburban location a bit farther outside of town or within walking distance of one of the smaller downtown suburban areas like Weaverville?
Solutions that I can provide: Location options, contractors, designers, and a more budget friendly product. As your agent, you are also granted access to my list of reputable vendors and experts in home remodeling and building. I can provide professionals that can do the work to make the home exactly what you need with high quality work for a fair price. I can also introduce you to locations that you may not have considered before and may turn out to be a better fit for your family and way easier on the wallet.
2. I am shopping for a home from outside of the area.
This can be a very daunting task; especially if you haven't been here in quite some time. The faces of cities and neighborhoods can change very quickly and Asheville has done a complete facelift over the last decade. Neighborhoods that were less desirable are now becoming trendy. Areas that were considered "rural" are now busy suburbs. And things that we require to make our home work for us, such as high speed internet, are only available in specific areas.
You have to hire an agent with extensive knowledge of the area. And I don't mean just a knowledge of the market. They need to know what infrastructure is available, what changes are the DOT making to the highway system, where is the heaviest traffic, where conveniences are located and how close, and what recreational activities are available in that neighborhood. They also need to be aware of walkability and safety concerns; all viable and necessary information when choosing a location.
Solution: I have lived here for the majority of my life. I have seen the changes and stay updated on road construction, new housing communities, infrastructure improvements, and neighborhood vibes. For example, if you are looking for an all-inclusive urban community that has restaurants, parks, and shopping at your doorstep then you need to look at Montford, if you prefer a bit of land, desire no restrictions, and want to garden or have a hobby farm, you need to look at Candler or Leicester, and if you prefer a structured community that is close to familiar franchises with neighbors and block parties then you need to consider Arden.
I also offer video home tours via Zoom or FaceTime saving you time and money on flights and allowing you the ability to preview a home from the comfort of your living room instead of traveling unnecessarily for a home that is not going to work.
3. What do you mean there are two deposits and one is non-refundable?
Aha! I am referring to due diligence which is one uncommon practice to buying in North Carolina. Here, we have two deposits that buyers put down when making an offer on a home; due diligence and earnest money. We are only one of a few states in the U.S. that have this practice and it can be a big surprise when moving from a state where this is uncommon. A due diligence deposit is non-refundable, due to the seller directly within 24 hours of contract acceptance, and is the most considered deposit amount when a seller is considering an offer. Your due diligence number along with timeframes and form of financing are crucial negotiation terms that you should be advised on wisely.
Solution: Your agent needs to explain the process thoroughly and extensively to you PRIOR to submitting your offer to purchase. They need to have the legal knowledge of how the entire course of the transaction will work and what you risk to lose should something not go as planned. There are time periods along the way before the home closes that indicate loss of funds if the contract falls out. As a client, you need to be aware of all risks, when and how funds are credited, and documents required before you are locked into anything. I provide videos, written materials, and of course, tons of conversation on the legal process of buying a home in North Carolina. This is also my FULL-TIME job, so I am very familiar with any scenario. No matter who you choose to represent you, make sure that they have the capability, knowledge, and time to do it well.
4. I need to sell my home before I can buy another one.
Of course! The majority of people do. So how do you do that?
Solution: There are a couple of options:
1. Get your home sold with the contract addendum included called a seller leaseback. A seller leaseback is the ability to rent your home back from the buyer for a negotiated amount after it has closed leaving you with the money in your pocket already from the sale to purchase your next home and without having to move twice.
2. Obtain a bridge loan. This is a short term loan that will allow you to purchase your next home, then put your current home up for sale, and pay back the loan once it has closed. The drawbacks to this option are that bridge loans have a higher interest rate generally since they are short term loans.
5. I am selling my home myself but I am being inundated with low-ball offers and seller financing requests.
This is very common in the for sale by owner market. More often than not, for sale by owner homes are pursued by buyers with less than optimal credit scenarios. They assume that since someone is selling their home themselves that they will take significantly less or will agree to finance the home for them since they don't qualify for a traditional loan just to get it "off of their plate".
Solution: Many for sale by owner sellers decide to go this route because they think that the percentage paid to a realtor is exorbitant and unnecessary. What you may not realize is that the realtor is making an investment in your home as well so they have a vested interest in getting it sold and sold for the highest number possible. Your realtor is going to pay for professional photos, videos, marketing, and advertisements that I can tell you are very expensive. They want to make sure that they can recoup their costs as well as pay their brokerage fees, insurance, and business expenses. If the home warrants it, in many cases, your agent has the ability to suggest a pricing scenario that will cover the commissions as well as net the money that you desire. Did you know that homes listed with a realtor sell for up to 33% more, reach 65% more buyers, in 75% less time???? We are professionals in the industry and it's our job to get houses sold! If it doesn't sell...we don't get paid either, that's motivation.
I want to ensure that your experience here is not only a great one, but the right one. Not every house, every neighborhood, or every city is the right fit for every family. I am here to make the introduction, share my knowledge and expertise, and guide you along the road with as few bumps as possible.
Happy Friday everyone and enjoy your weekend!