Thursday, October 6, 2022 / by Amy Brown
As mortgage rates rise, we are hearing a collective shriek of surprise, but maybe we need a little history lesson to put things in perspective. The Feds are cooling the economy, but instead of panic, we should be breathing a sigh of relief; here's why:
Today's 30-year mortgage rates are still below the historical average of 7.76%.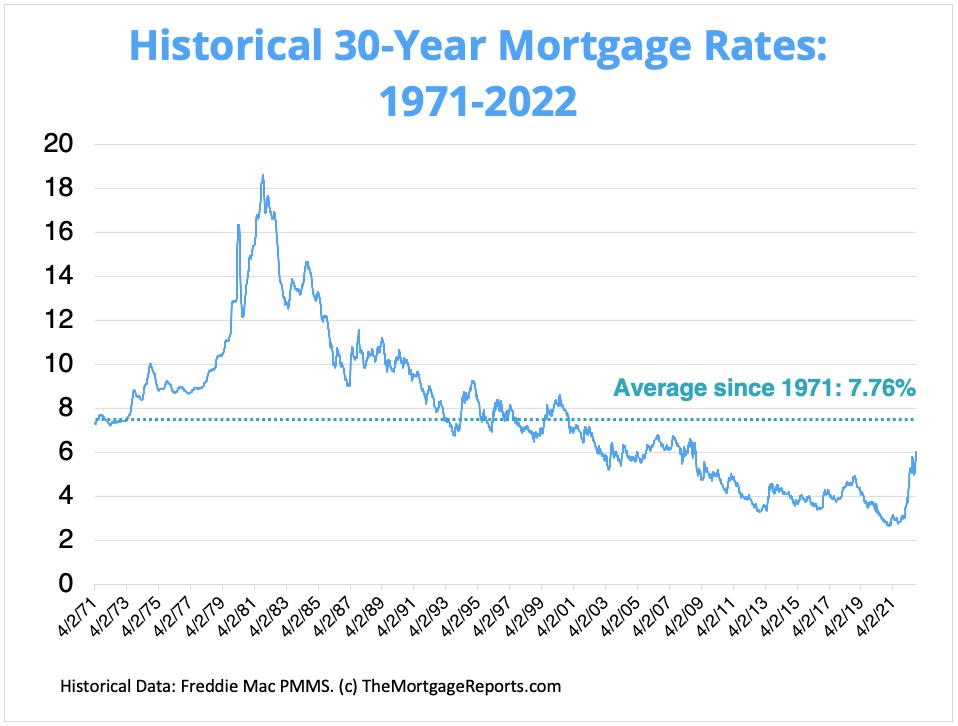 The worst year for mortgage rates on record was 1981 when rates skyrocketed to 16.63%. However, during the worst real estate crisis in history, the 2008 financial crisis, mortgage rates hung around 6.03%.
We have been in a rising seller's market now since 2019 with home values increasing approximately 25% annually. This was unsustainable. At this point, increasing mortgage rates are actually pulling the real estate market into balance, once again favoring buyers.
Why is this a good thing for real estate as a whole? With uncontrollable home value growth, the buyer pool would eventually diminish so much that there would be many more homes on the market than there are buyers willing to buy causing home prices to crash and forcing us back into the same place that we were in 2008; over financed with a house worth less than what's owed. By raising the rate softly, home values are either plateauing or dropping slightly enabling buyers to catch up and actually have a chance to make an offer.
There is hope on the horizon!
As mortgage rates approach a norm, we are seeing less buyers in the market than in previous years which has eased off competition considerably. Buyers now have a chance to put in an offer with more reasonable deposits, and in some cases, contingencies are being accepted again. This gives buyers a chance to sell their home while being under contract on a new one without the added anxiety of "where do I go?". Also, offers are being accepted at or slightly lower than list price lending more pricing stability (sellers are receiving an average of 98.7% of list price). In turn, we are seeing a slightly longer average days on market so that buyers have a bit of a cushion to make a decision (approximately 7 days).
Does this mean that we are back to $500 deposits and lowball offers? Absolutely not! But buyers can breathe a sigh of relief as they come out of the pressure cooker.
Use your agent when interested in a home to let you know what the competition looks like on a property so that you know how fast you need to make a move. This will also determine what kind of terms need to be presented in order to secure the home. Still be prepared with your financing or proof of funds in place. And remain quick about scheduling a showing when you see your dream home come available.
Balance is the perfect place to be! Relax, smile, and know that comforting times are ahead!