Wednesday, June 21, 2023 / by Amy Brown
It rains a lot here in the Asheville area so we are just as eclectic with our indoor options for one as we are for the ones outside!
One of my favorite things to do when it's a bit blustery is to hit the arcades and you don't have to be a kid to enjoy them! Asheville is one of the prime locations for what is known as "retrocades"; all of the old school games that you loved from back in the 80s and a lot of them offer drinks and food so it is a really fun social outlet that's something different to do when you can't get outside.
Across the street from the Grove Arcade is The Asheville Pinball Museum. You can see pinball machines on display and for play all the way back to the 50s. It costs $15 for unlimited play and they also have a video game room with Atari and other retro brands, like Joust, Mortal Kombat, and Centipede.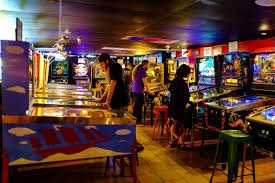 https://ashevillepinball.com/
See a video of the museum here
https://vimeo.com/630136015/09a84c9fba
Another great spot is located on Haywood Rd. in the W. Asheville arts district called the Asheville Retrocade. They have over 5000 games including foosball, pinball, skeeball, and all of the cool video games. They are also a great place to grab a craft beer. Sit at the bar, order a cold one, and grab a controller for one of the more modern video game plays like Nintendo or XBox.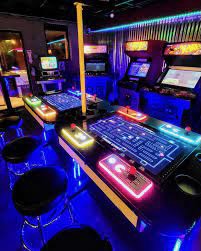 https://www.ashevilleretrocade.com/


Our last retrocade is Level 256 located downtown on Coxe Ave. They also have bar and food service along with all of the classic video games. Their concentration is on
classic consoles such as
NES
,
SNES
,
Super Famicom
,
TurboGrafx-16
,
N64
,
GameCube
,
Sega Genesis
,
Sega Saturn
,
Sega Dreamcast
,
Atari Jaguar
,
Atari 2600
,
Atari 7800
, and every past
Xbox
and
PlayStation.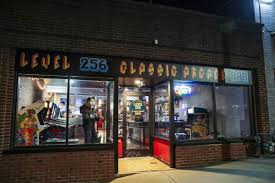 https://level256arcade.com/

Don't stay inside today...come out and find your inner 80s teen and play some Atari! It's so much fun and nostalgic too!