Tuesday, November 8, 2022 / by Amy Brown
A mass migration is occurring and lots of people want to feel the cool mountain breezes, see the beautiful views, and partake in a more relaxed way of life. We love that and it's what makes our area special!
So I would like to point out a few things that you can expect when looking at homes in our area.
1. The majority of homes here are not on large lots. Why? Because the mountain topography does not allow for a large level yard. Expect to see a lot of homes with walk-out basements, winding drives, and on steep slopes. After all, it's the mountains! We do have a few areas outside of Asheville where you can find a more level area; those being the Cane Creek valley of Fairview, Hominy Valley in Candler, the Mills River valley and the majority of Henderson county.
2. One level homes...hard to come by. Reason being is that again, we don't have a large amount of level, buildable land here so homes have to be built up (or down) and not out. You can usually find a house where living is available all on the main floor, however, there will be additional bedrooms and baths in either a basement or on an upper level. If you truly desire a home on a slab without a basement or upper level, then you will need to look in the areas listed in #1 that have flatter land available or in specific neighborhoods where the majority of homes were built in the late 1950s and 1960s (the brick rancher was all the rage then!). Let me know if this is something that you desire as I know where to find them! Just be aware that as people prepare to age in place that this is a highly desired home style and the price will be a bit higher.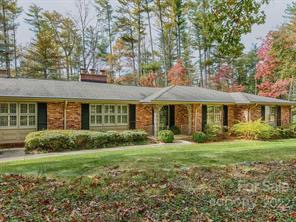 3. New construction is not the norm in the city. Asheville is a very old town that had its heyday in the 1920s. Because of that, our main architectural style is arts and crafts. A lot of the urban properties that you will find will be these types of homes and will need renovation or have already been renovated. If you desire a new construction home in an urban environment, you will need to look in areas of revitalization such as River Arts, Chicken Hill, and the Haywood St. Arts District. These areas are located mainly on the west side of the city near the French Broad River. Take a look at subdivisions such as Craggy Park and the Villages at Crest Mountain for W. Asheville green built homes. Wanoca Cottages and Sovereign Oaks will be your new construction/green option on the East side. There are numerous new construction options on the South side of the city since that is where urban sprawl is occurring. The Ramble at Biltmore Forest, The Cliffs at Walnut Cove, and Biltmore Park will be your luxury subdivisions. And in order to find new construction on the north side, you will have to go to Weaverville or beyond.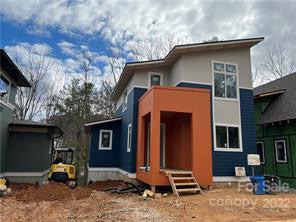 4. Natural gas and high speed internet have not reached some of the rural areas. Natural gas is only available within the city of limits of Asheville and even then not everywhere. You will commonly find homes with gas availability in the suburbs that are supplied by propane tanks, either leased or owned, that will need to be refilled on occasion depending upon use. Also, because of the tightness and lack of valleys in our mountains, it is difficult to run fiberoptic cable to all suburban areas. Therefore, if you are looking at a rural property, ask about internet service. If it is very rural (more than 20 minutes from the city) you will, more than likely, need a booster.
5. Septic tanks and wells are a reality. City water and sewer is only available in the immediate city limits of our mountain towns. But not to worry, there is nothing wrong with having a septic tank or a well here. Septic tanks are very easy to maintain and you can determine their condition very easily with a septic inspection. Wells are also very commonplace. We have a very large supply of fresh, clean water here. WNC is not like areas out West where people run out of water. We have a lot of water! So don't be afraid of a home that has a well and a septic tank. Care is minimal and reliable.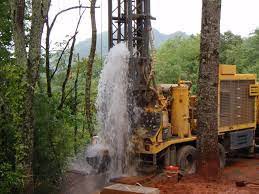 Buying a home in the mountains may be a different experience but it has a great reward! Call me any time with questions or concerns. I am here to make this journey as trouble free as I can.