Monday, July 3, 2023 / by Amy Brown
Good morning,

It's time for your weekly market report. This is the first time that I have seen the average sales price drop under $600K in several years which indicates a stabilizing market and good news for buyers.
The average sales price today is $592,780 county wide and $624,501 in the city; a far cry from the peak in February.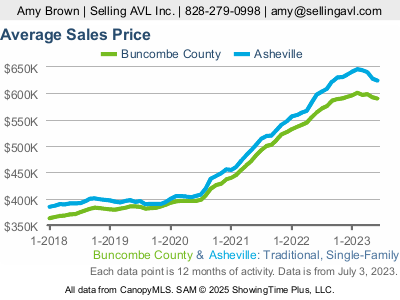 It is also imperative to keep in mind that real estate is on a 5 year cycle trend. As you can see from the chart below, we have reached the bottom of the trough and are on an upswing back to higher inventory levels which will keep prices more stable and in turn provide more favorable negotiation terms for buyers. We are rising with 1.9 months of inventory available today. A stable market is equal to 6 months of inventory.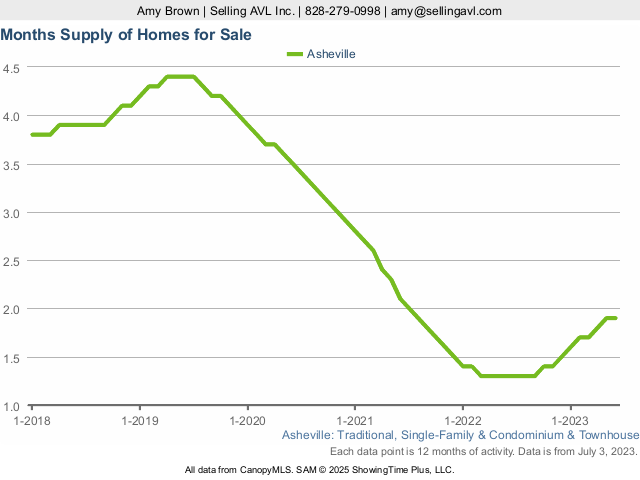 Since we are still emerging and not anywhere close to equalization yet, the days on market are still very low at only 30 days from list to close. This means that buyers still need to be very aggressive in their search, grab one of the first showings for new properties, and be the first one at the offer table.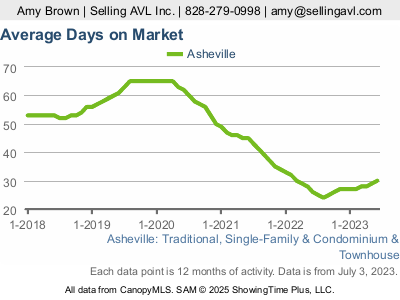 For sellers, you need to expect to be a bit more flexible on price and negotiate from a more amiable position as the days of receiving 100% of list price are approaching a close. Today sellers are receiving 97.5%.
Listings are also not seeing the same activity that they were several months ago. Sellers today only have the first week of showings to make a stellar impression, expect an offer, and go under contract. The initial coming soon is critical at this juncture. Sellers are receiving approximately 7 showings per listing before it starts to go "stale".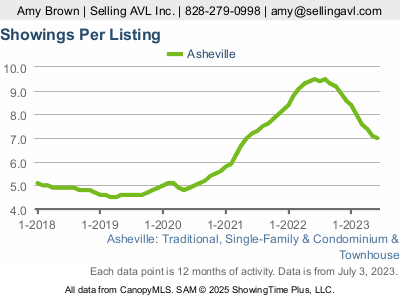 Interview your listing agent well to ensure that they are able to provide the quality and caliber of marketing that is needed to not only ensure the highest price, but the widest exposure to qualified buyers. Buyers in today's climate come from all across the U.S. and your agent needs to have the capabilities to market to a national audience.
Also, ask for examples of their work so that you can see the quality of photography and videography that appeals to a digital marketplace. Real estate captures interest online first so a beautiful digital presence is key.
Selling AVL provides not only beautiful photos and videography, but also a creative take on real estate that will make your listing stand out among the rest. With professional editing and a creative approach, we take real estate to entertainment levels.
Take a look at us on YouTube!
https://www.youtube.com/@SellingAVL