Monday, April 3, 2023 / by Amy Brown
When weeks like this come along, you need to jump on it and run! We are seeing a dip in the market this week. Time to buy is now!
Average sales price has dropped in the Asheville area by 8.4% this week for an average sales price of $563,712.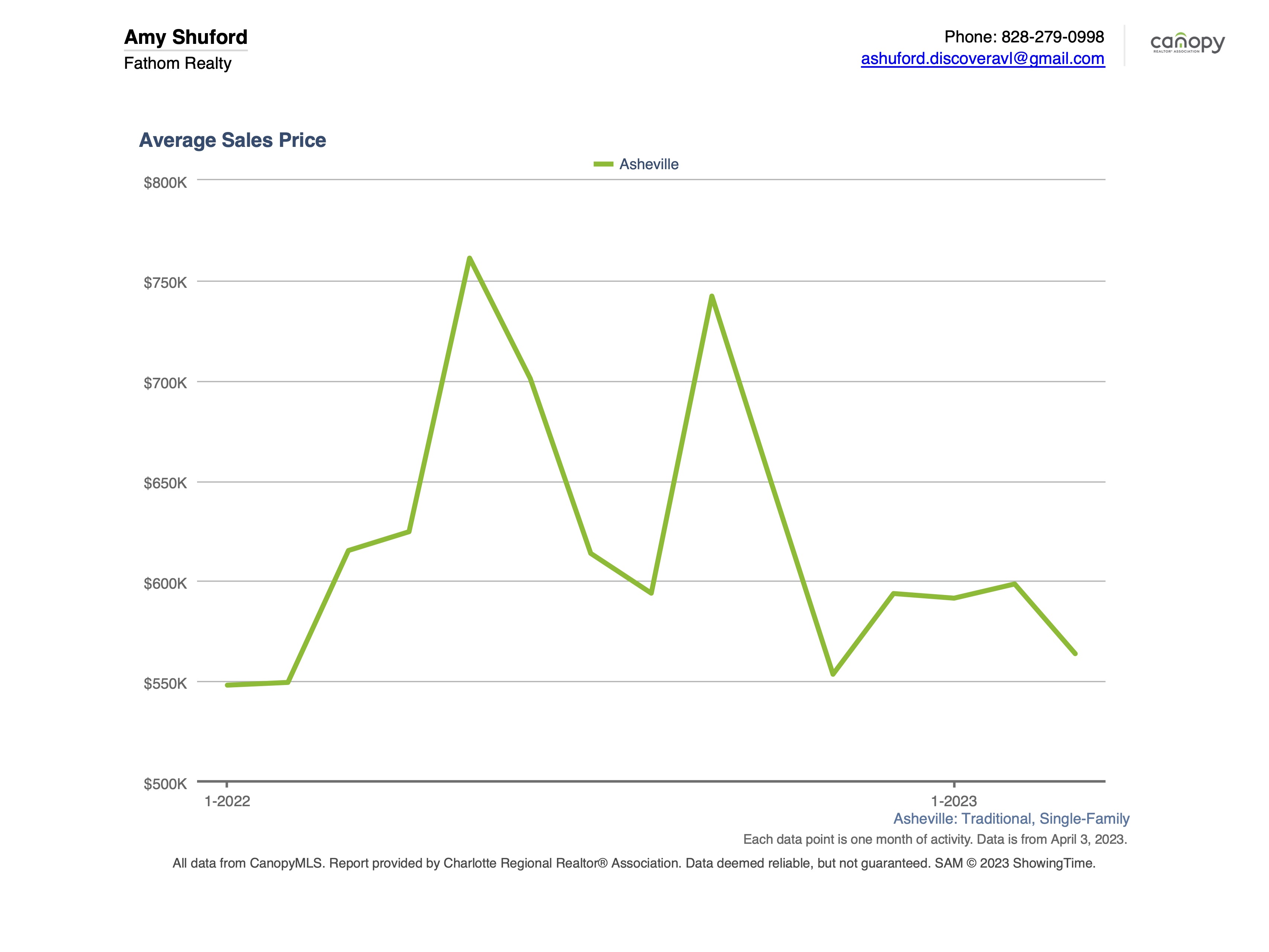 New listings are also on the rise with 152 new homes coming on the market last month creating a much more ideal scenario for buyers.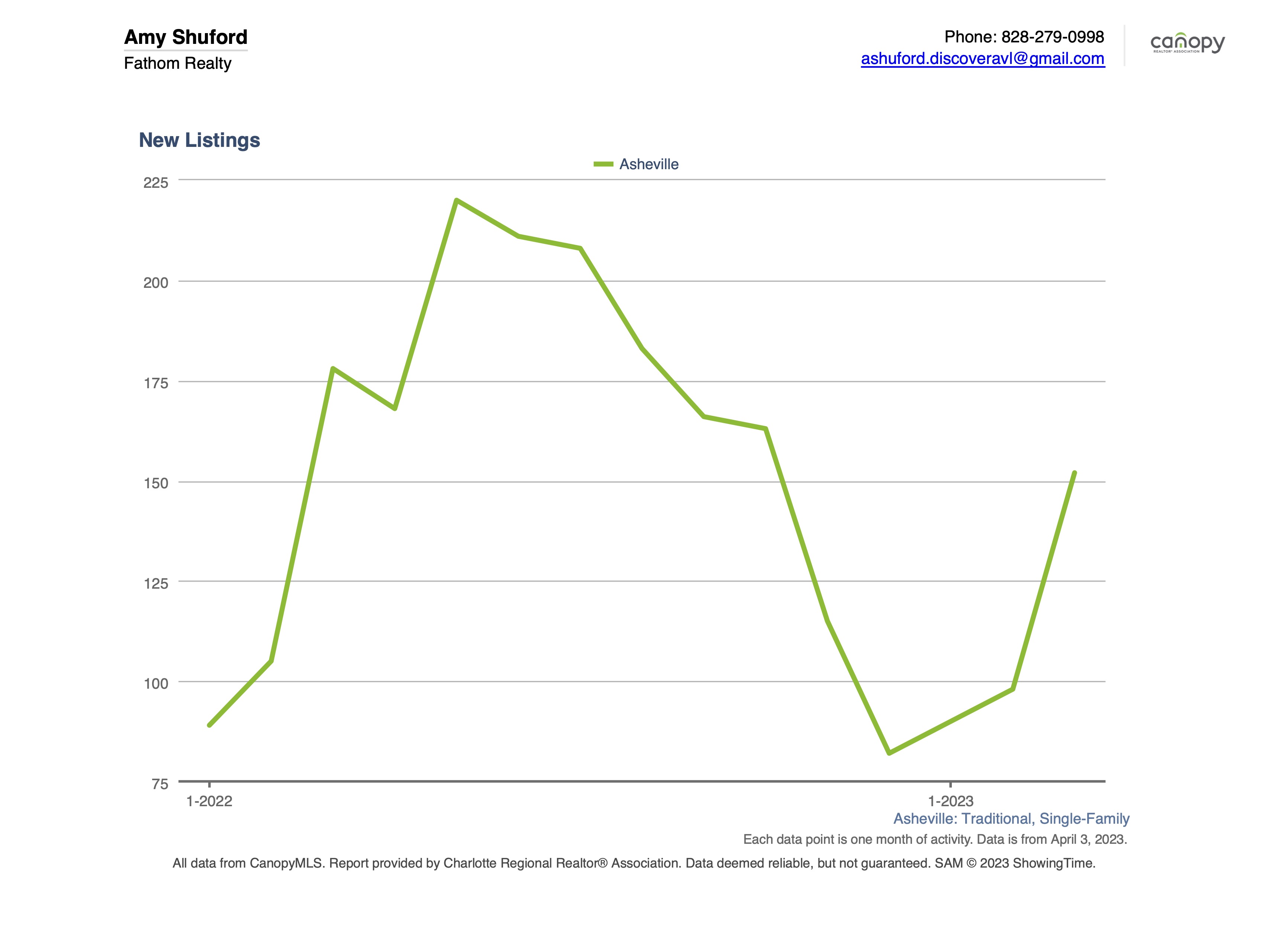 However, be forewarned, sellers are receiving 95.9% of list price, up 1.9% from previous weeks creating a more competitive scenario.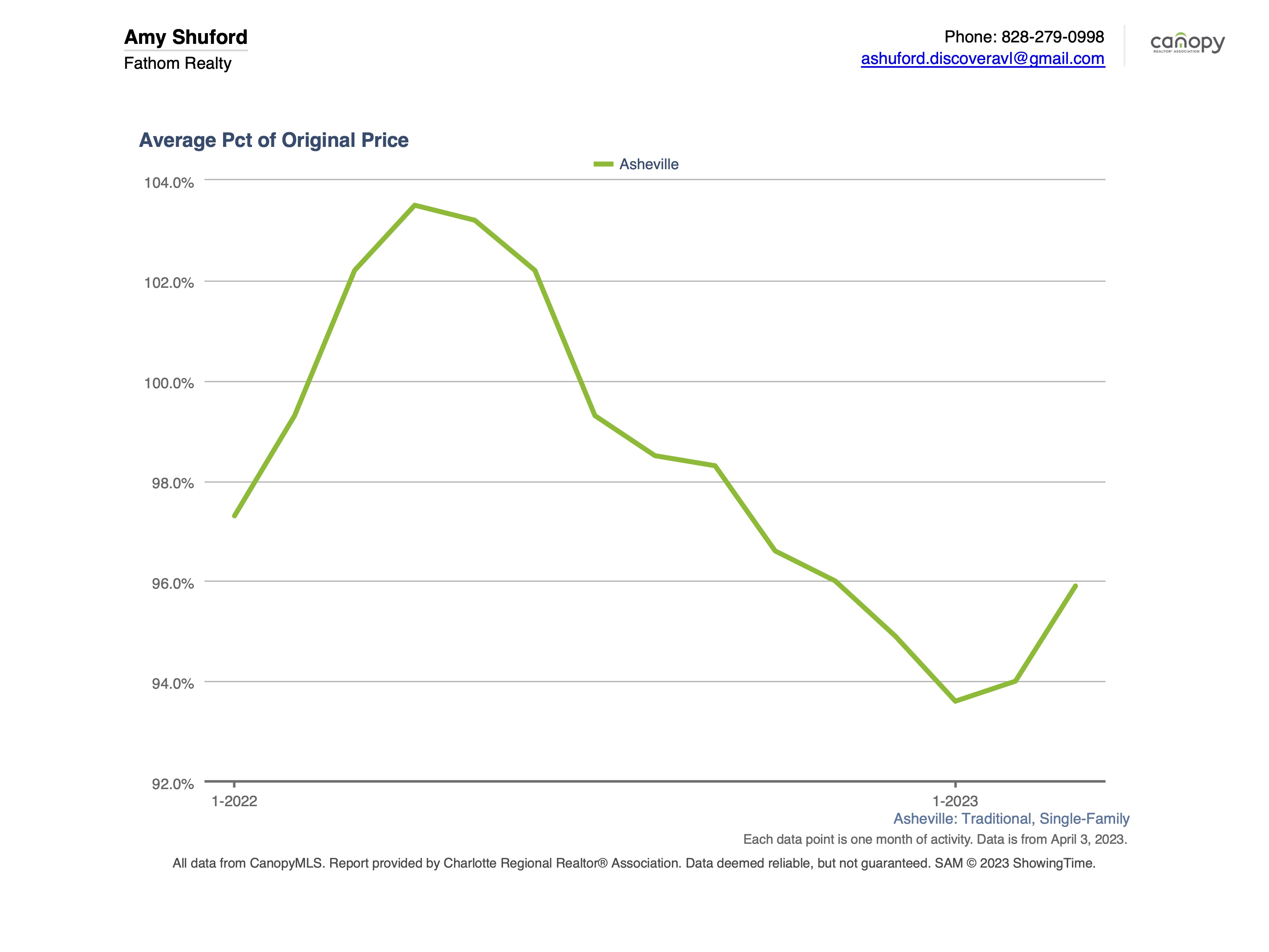 Statistics to watch:
Average price per square foot = $317
Average showings until a listing is pending = 17, down by 15%
Pending sales = +42.7% creating a competitive marketplace
New listings, pending sales, and sales price are on a steady climb upward that has remained consistent since 2013. In order to obtain the best deal for TODAY, you have to buy TODAY while there is a slight downshift because overall we are on a steady climb in price with a steady reduction in affordability. Also, as the price to build continues to remain high and with limited land space we will continue to see limited inventory in the coming years.



Please call me with questions. I can help you best strategize when is the right time to buy and sell. Our market is unique in the U.S. Let me guide you through it.