Monday, January 23, 2023 / by Amy Brown
We are seeing a surge in home sales this week as buyers return to the market. Real estate experts predict that we have reached our peak as far as mortgage interest rates and that we should see a slow but declining rate into the 5-6 percent range by mid year.
This is great news for sellers! But it is also great news for buyers as inventory is also increasing on a weekly basis giving you more homes to choose from in a market that has cooled somewhat giving you more time to make a confident decision.
Let's take a look at our market center as a whole encompassing Buncombe, Henderson, Haywood, and Madison counties; city metros being Asheville, Hendersonville, Waynesville, and Mars Hill.
Average sales price: Still rising as we close out the winter season at $507,601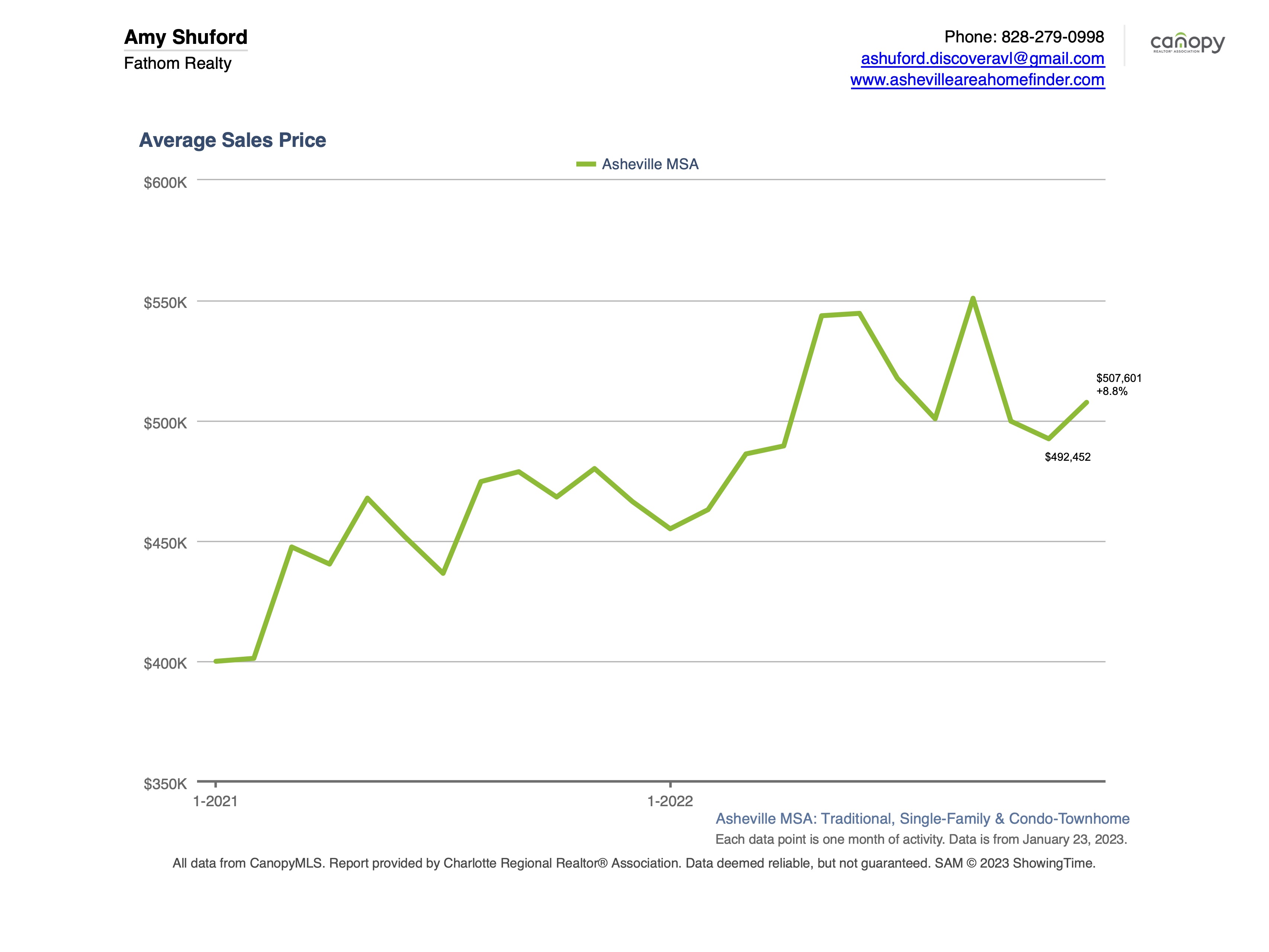 New listings: Even though new listings are actually up by 26.8% from last week we are still in an overall shortage historically with only 350 new listings market wide. This is the metric that is keeping prices on the rise.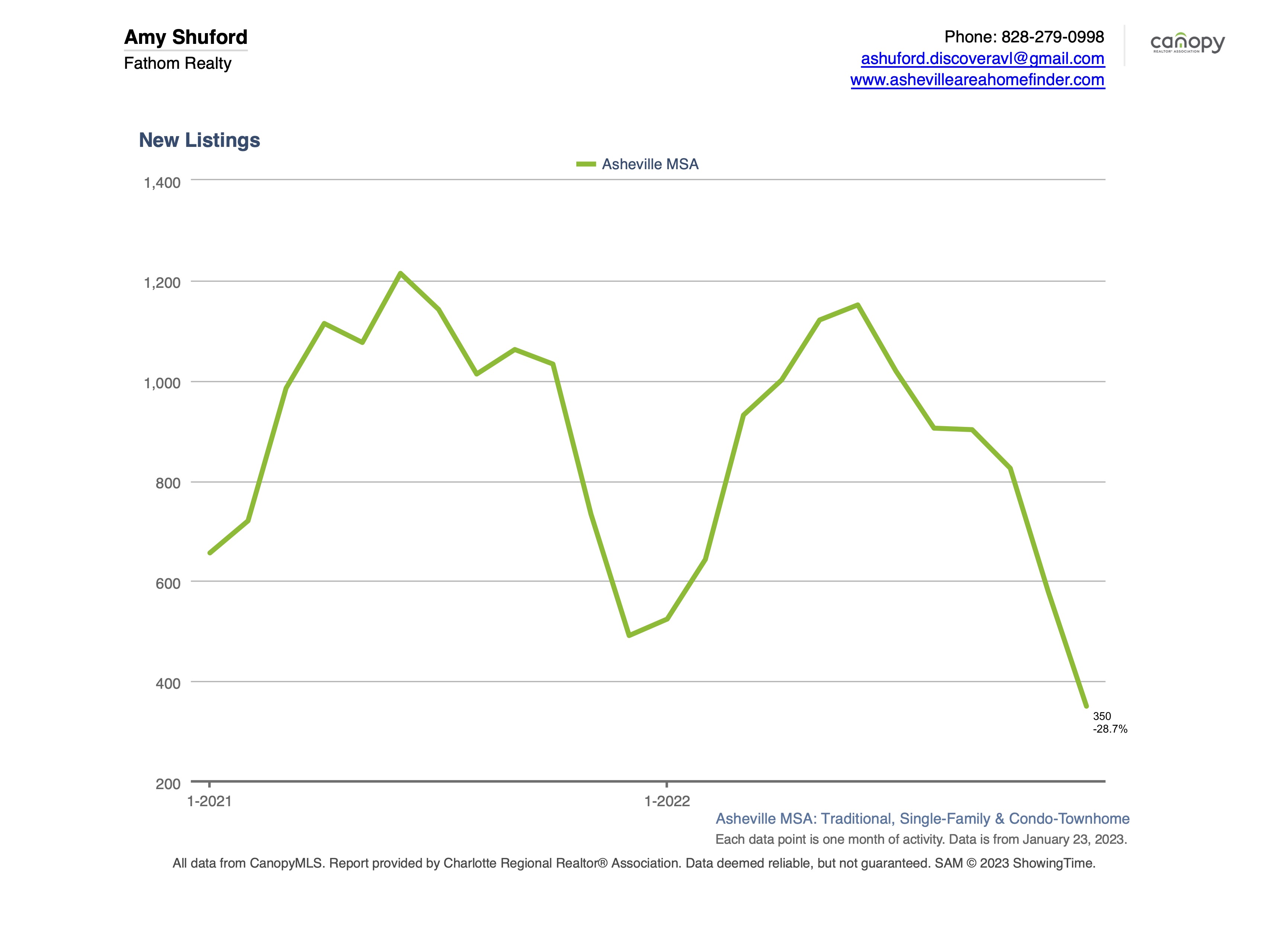 Total inventory: Inventory is down again in total as we have had an uptick in sales this past week leaving us with a 2 month supply of homes for sale.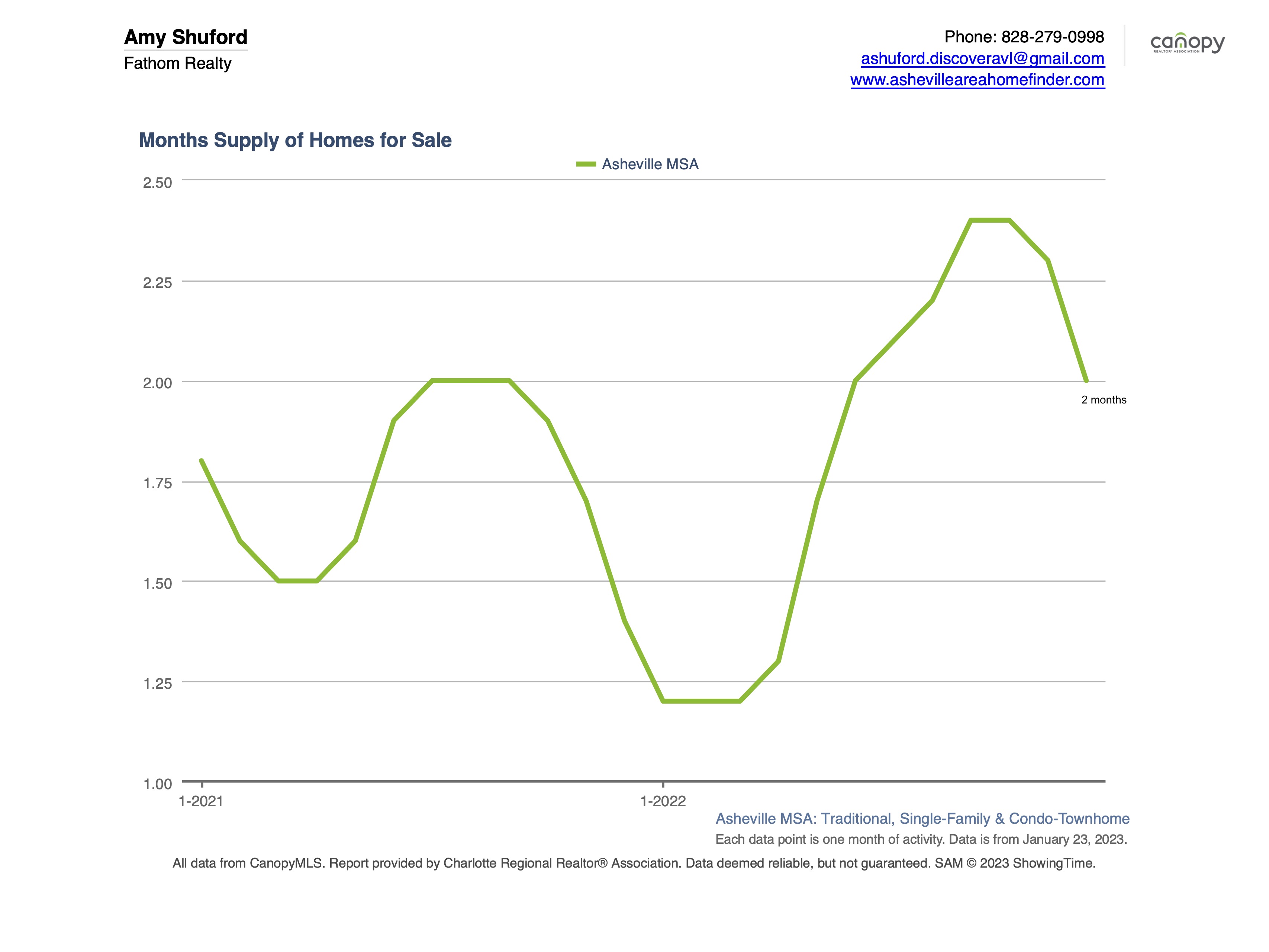 Percent of list price received: This is the most bargaining room that we have seen in years indicating that buyers are more discerning in today's market and sellers have to price well and competitively to get their properties under contract.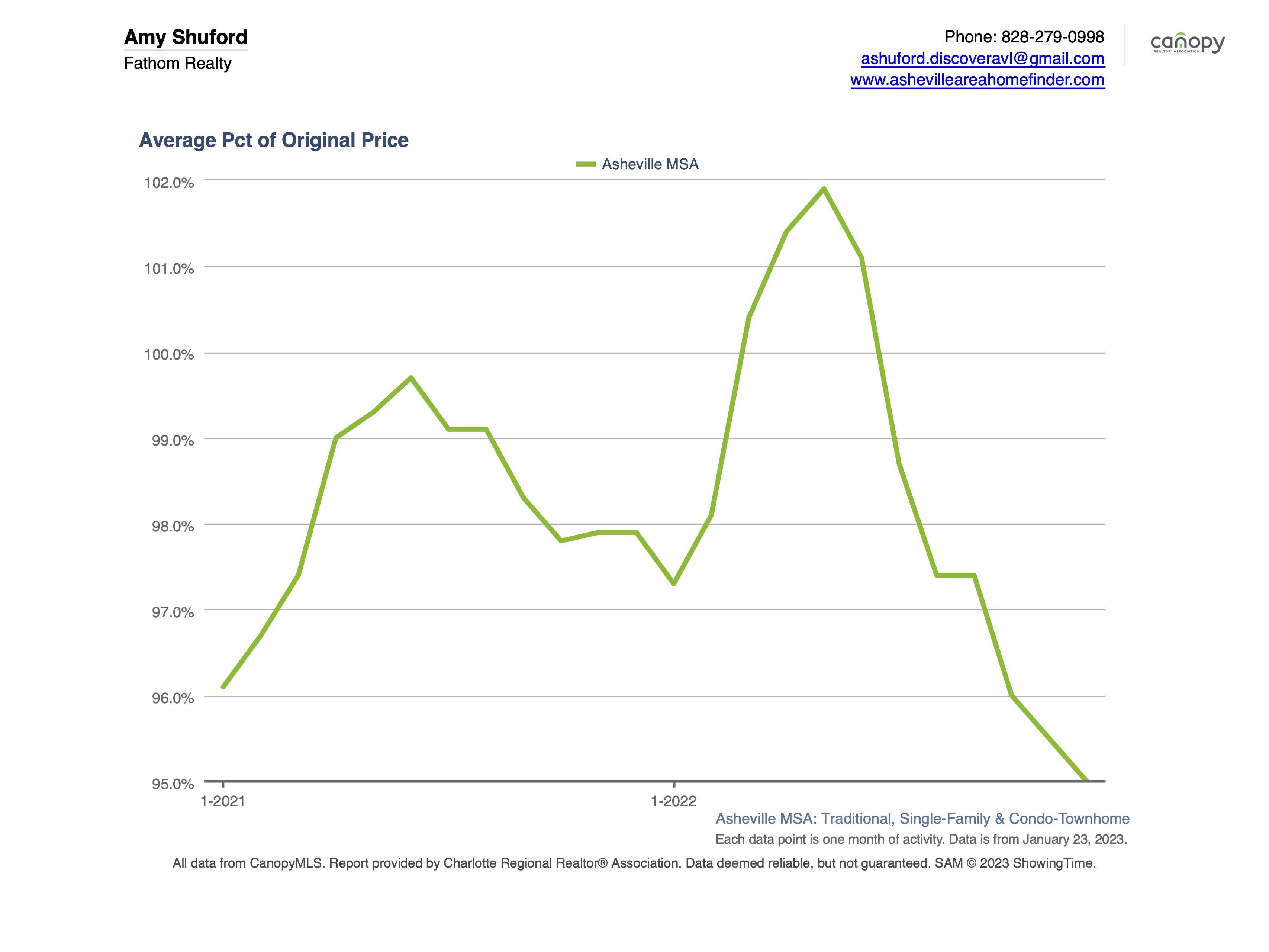 Days on market: We are holding fairly steady at 36 days.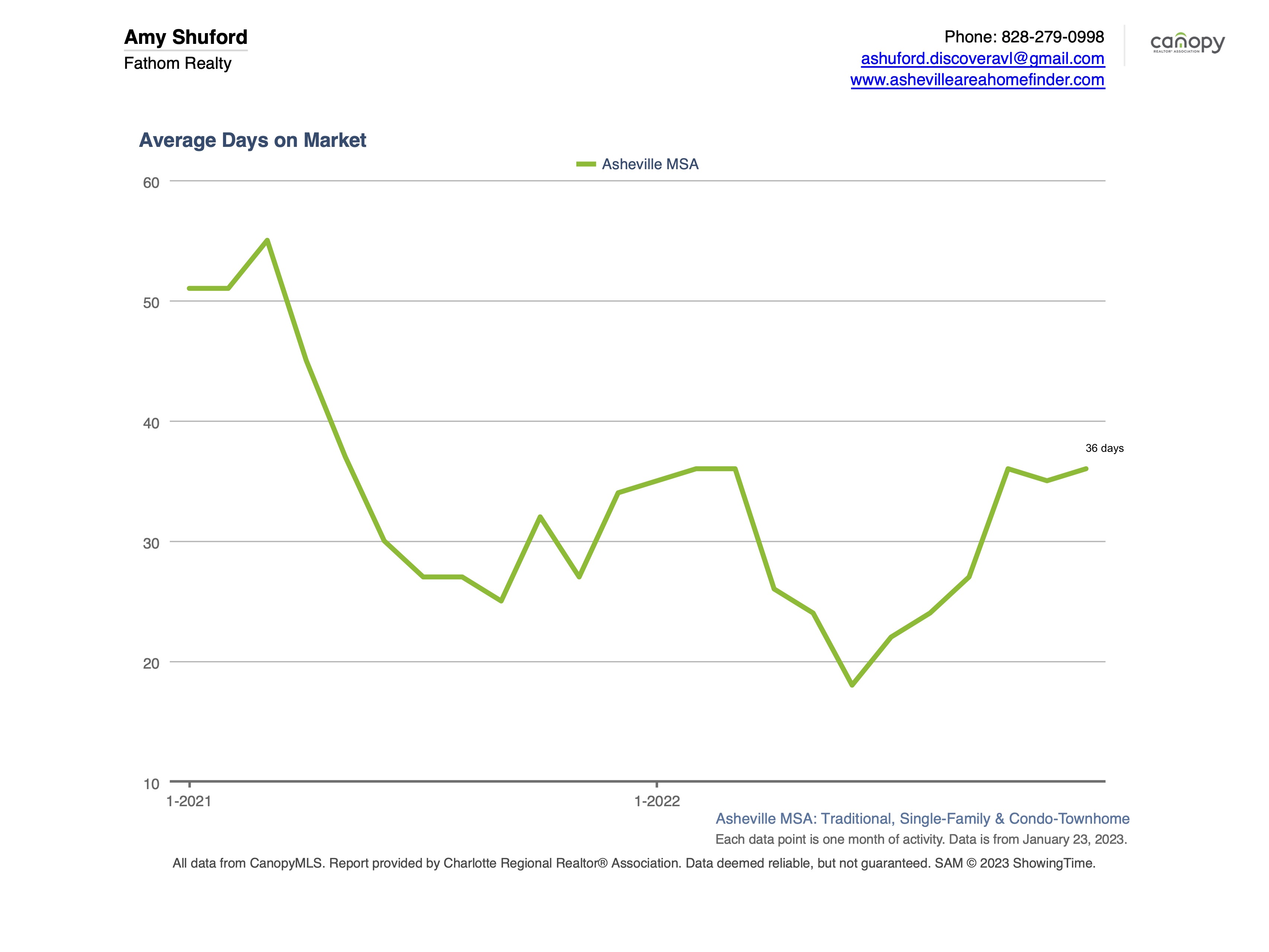 Showings until pending: Currently sellers should expect an average of 21 showings before their home goes under contract.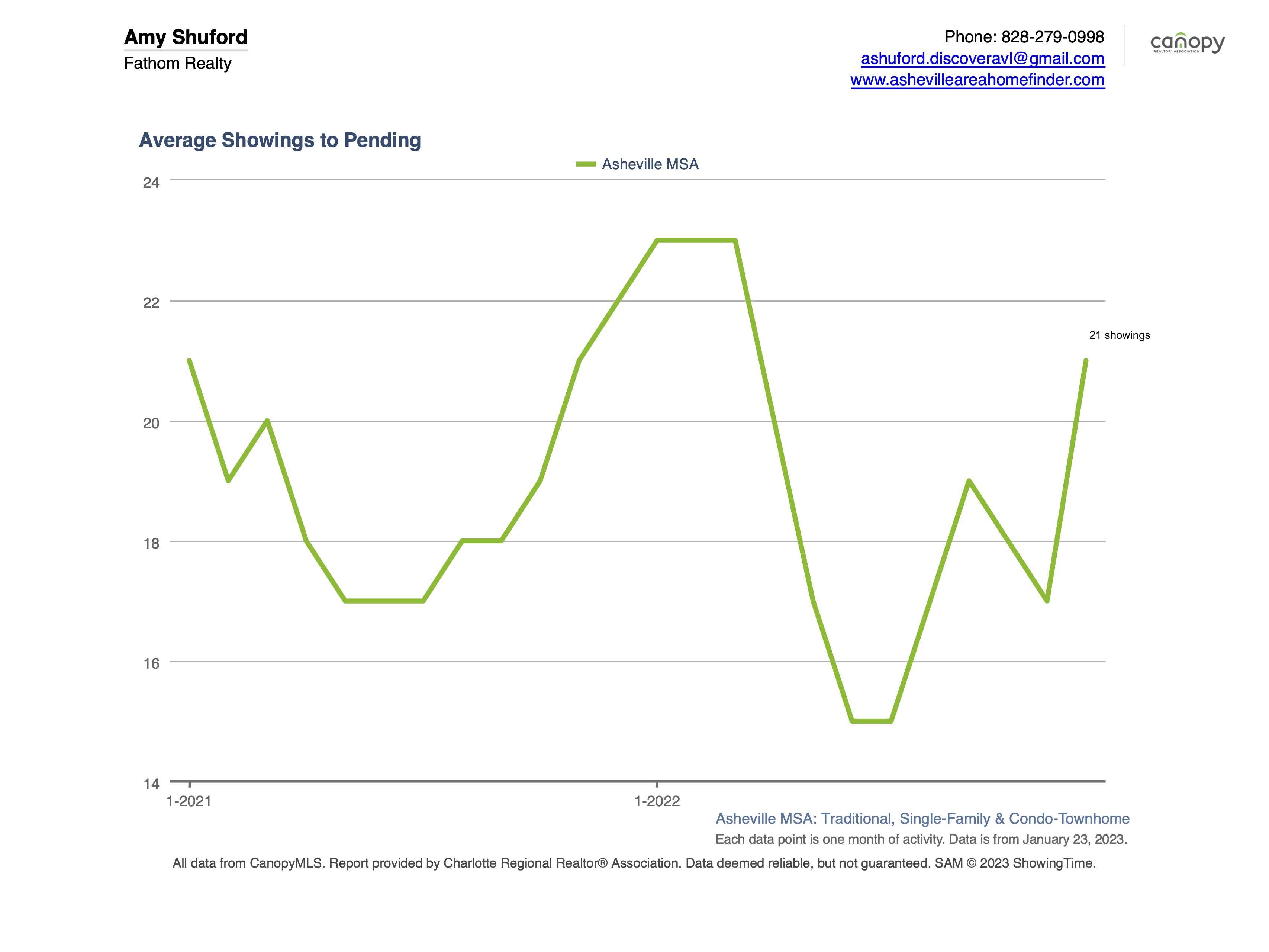 These are great signs of a healthy and stabilizing market with more power to negotiate terms.
Happy house hunting and call me with any questions or to see your next home!