Monday, March 27, 2023 / by Amy Brown
Wow...this is why realtors say not to wait to buy...
Average sales price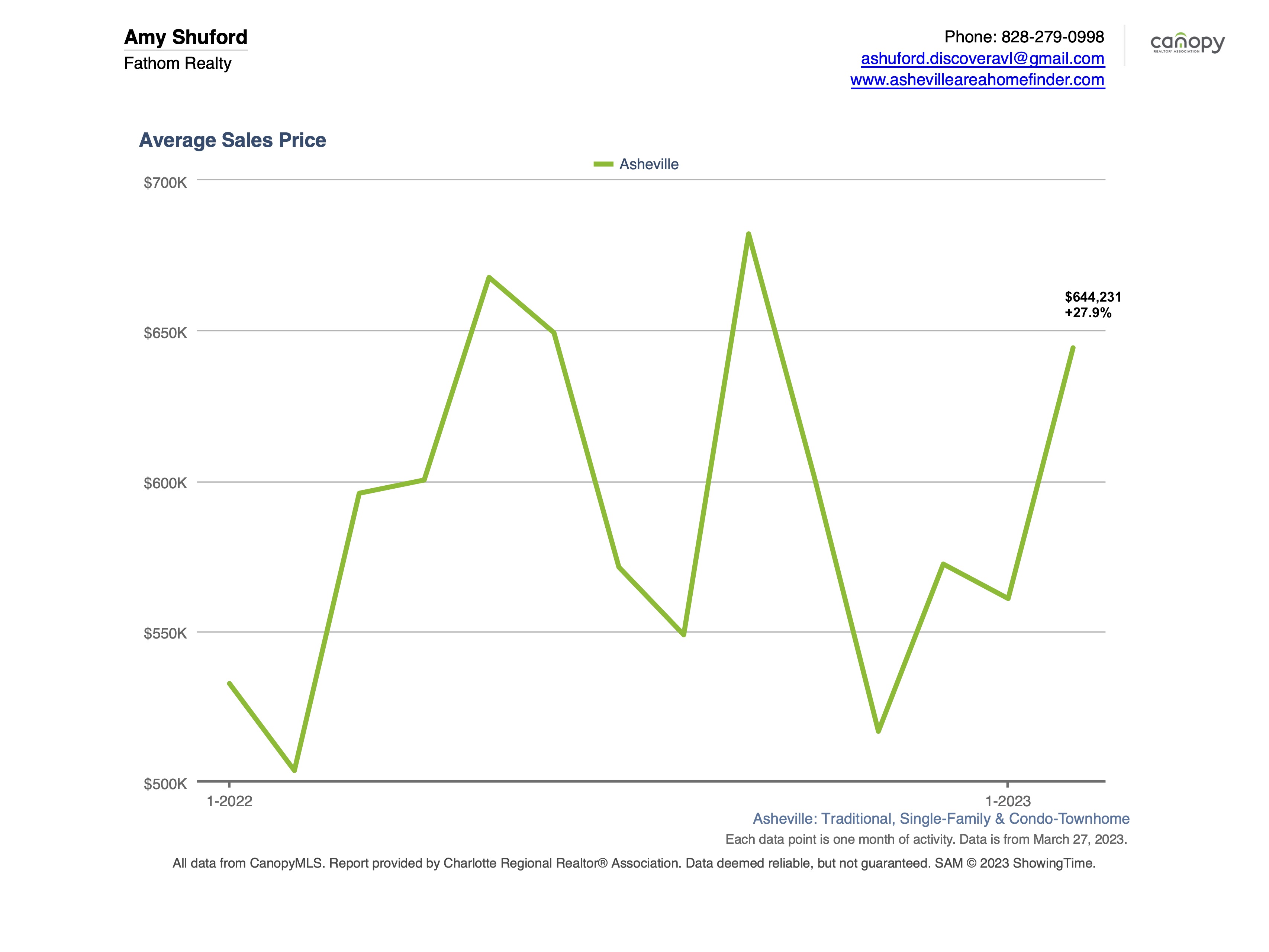 The average sales price in Asheville has now hit $644,231, up 27.9% since November 2022. It's not a sales tactic, just sage advice. Prices are predicted to continue to rise through the spring and summer months as interest rates stabilize or decrease. Please consider purchasing now to get the most home for your money.
New listings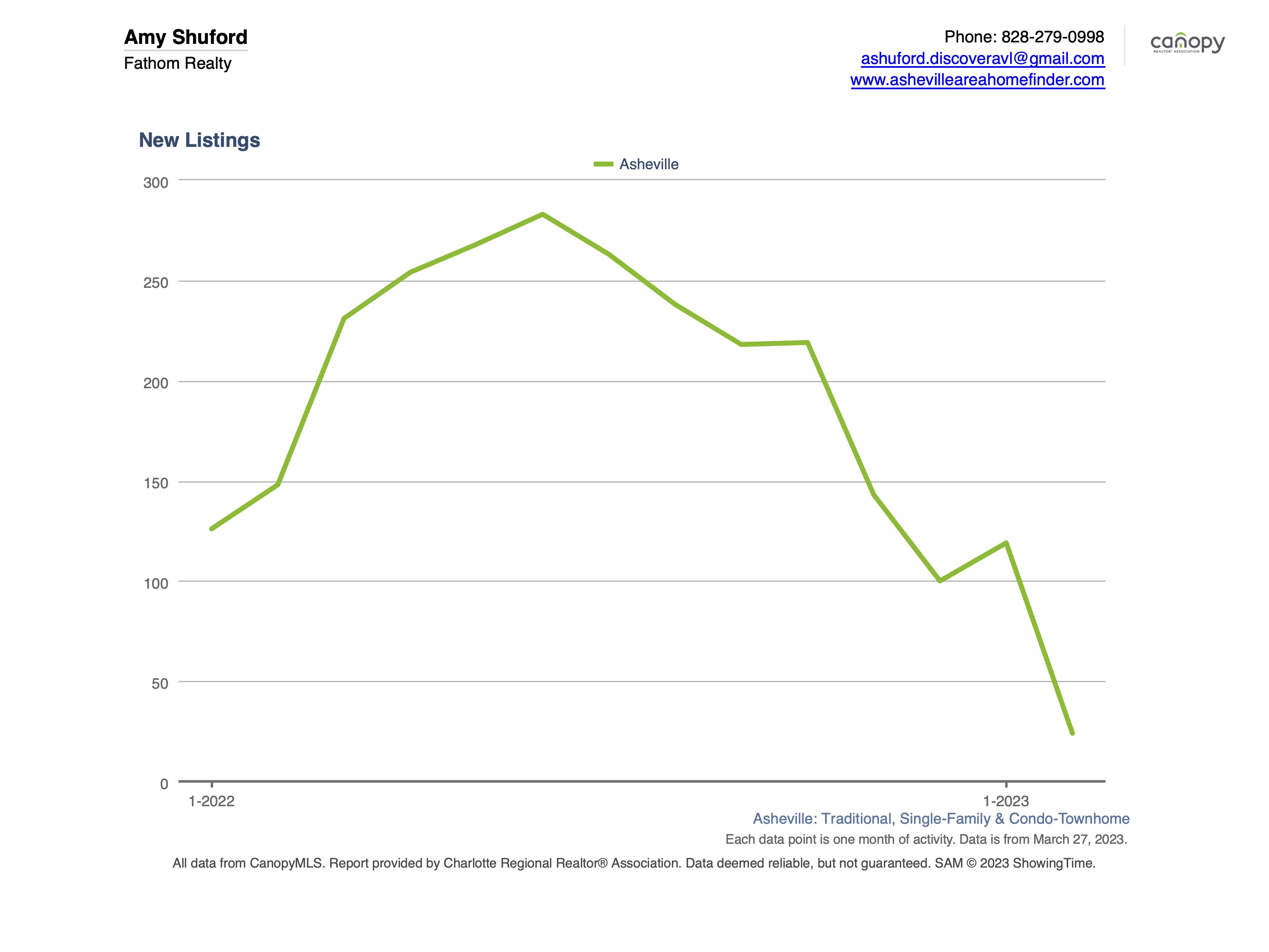 New homes to the market are still on a severe decline, down 83.8%, as the economy attempts to stabilize. More people are staying in their homes this year than ever before. For buyers this is creating stiff competition requiring quick decision making. For sellers, this is a great time to get top dollar for your home.
Average days on market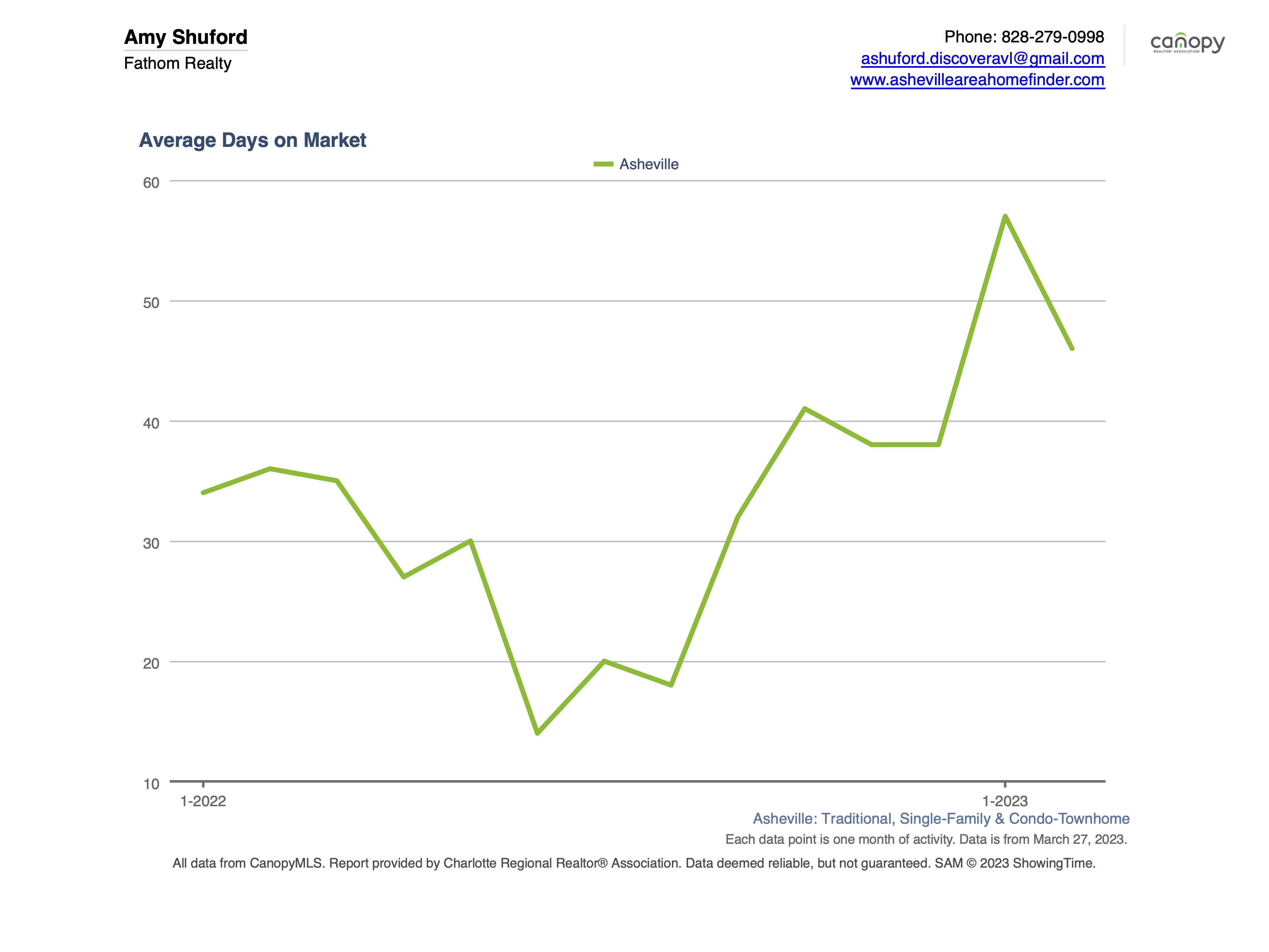 Average days on market is on the decline again with sellers seeing a total of 46 days from list to close.
Market snapshot

Today's mortgage rates
30-YR. CONFORMING
6.297%

? -0.040

30-Day Range:
6.297%-6.845%

30-YR. JUMBO
6.612%

? -0.008

30-Day Range:
6.189%-6.813%

30-YR. FHA
6.186%

? -0.091

30-Day Range:
6.186%-6.639%

30-YR. VA
5.778%

? -0.062

30-Day Range:
5.778%-6.501%

30-YR. USDA
6.251%

? 0.010

30-Day Range:
6.169%-6.701%

15-YR. CONFORMING
5.717%

? 0.122

30-Day Range:
5.504%-6.179%
It is my pleasure to provide you with the most accurate weekly market statistics. Please don't be afraid to reach out to me with questions or concerns.
After all, I live here too and what concerns you, concerns me. Let me guide you towards a solution that is comfortable for you and your family.