Monday, February 13, 2023 / by Amy Brown
Here is your Monday morning update on the Asheville area market.
We have had a slight dip this week in average sales prices, down 6.1% for a city property and down 7.2% for the county.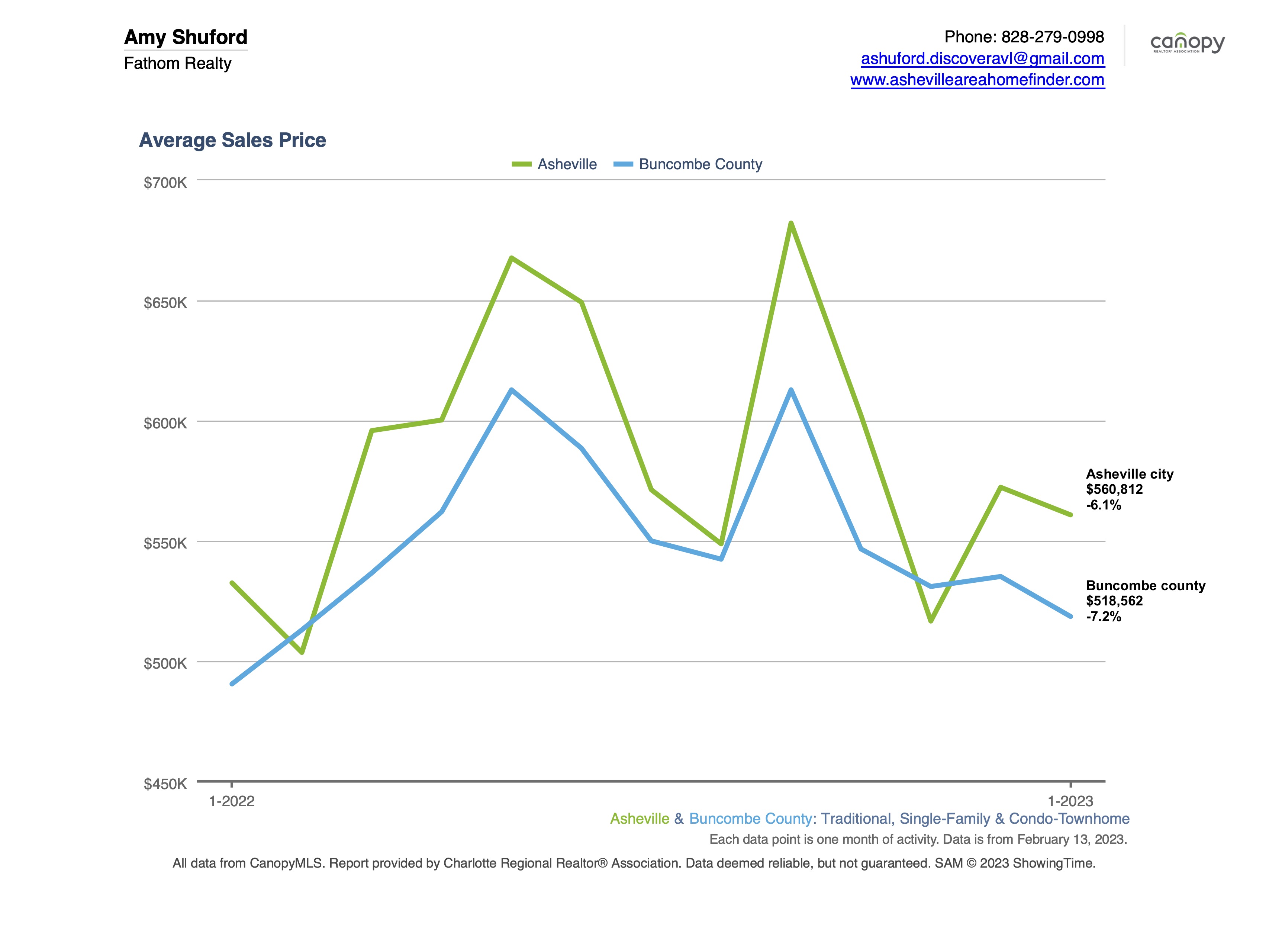 Available homes on the market are still falling with a decrease in inventory of 19.5% in the city and 23.2% in the county.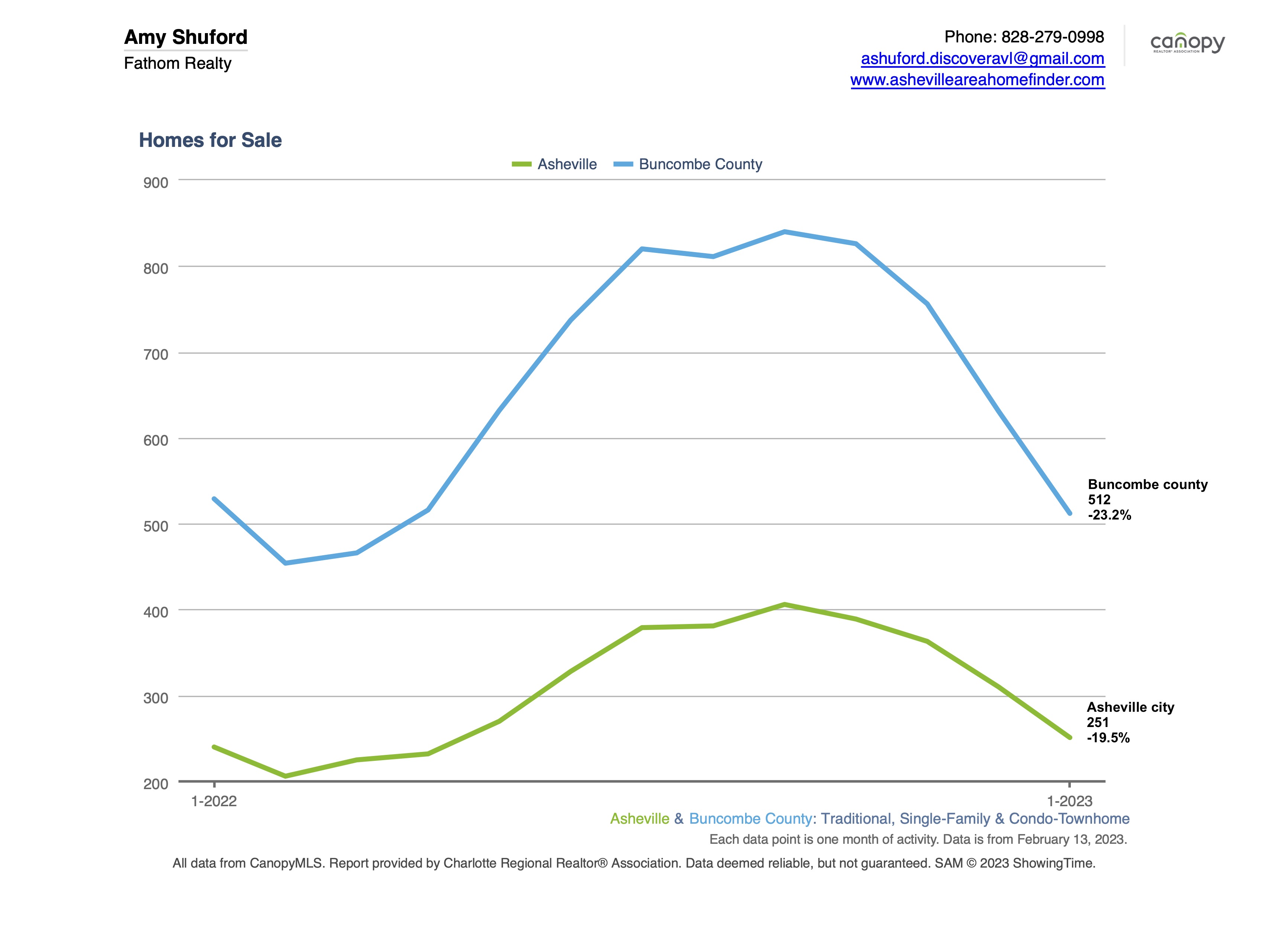 According to the statistical analysis model, days on market has increased significantly, however, this number is skewed as we have a lot of older listings that have been sitting for longer than 50 days. When a hot property comes on the market in a desirable area that is in good condition, this week I have seen those properties go under contract during the coming soon status without having any showings. So buyers are still having to compete and know that there are still buyers out there that are buying homes sight unseen.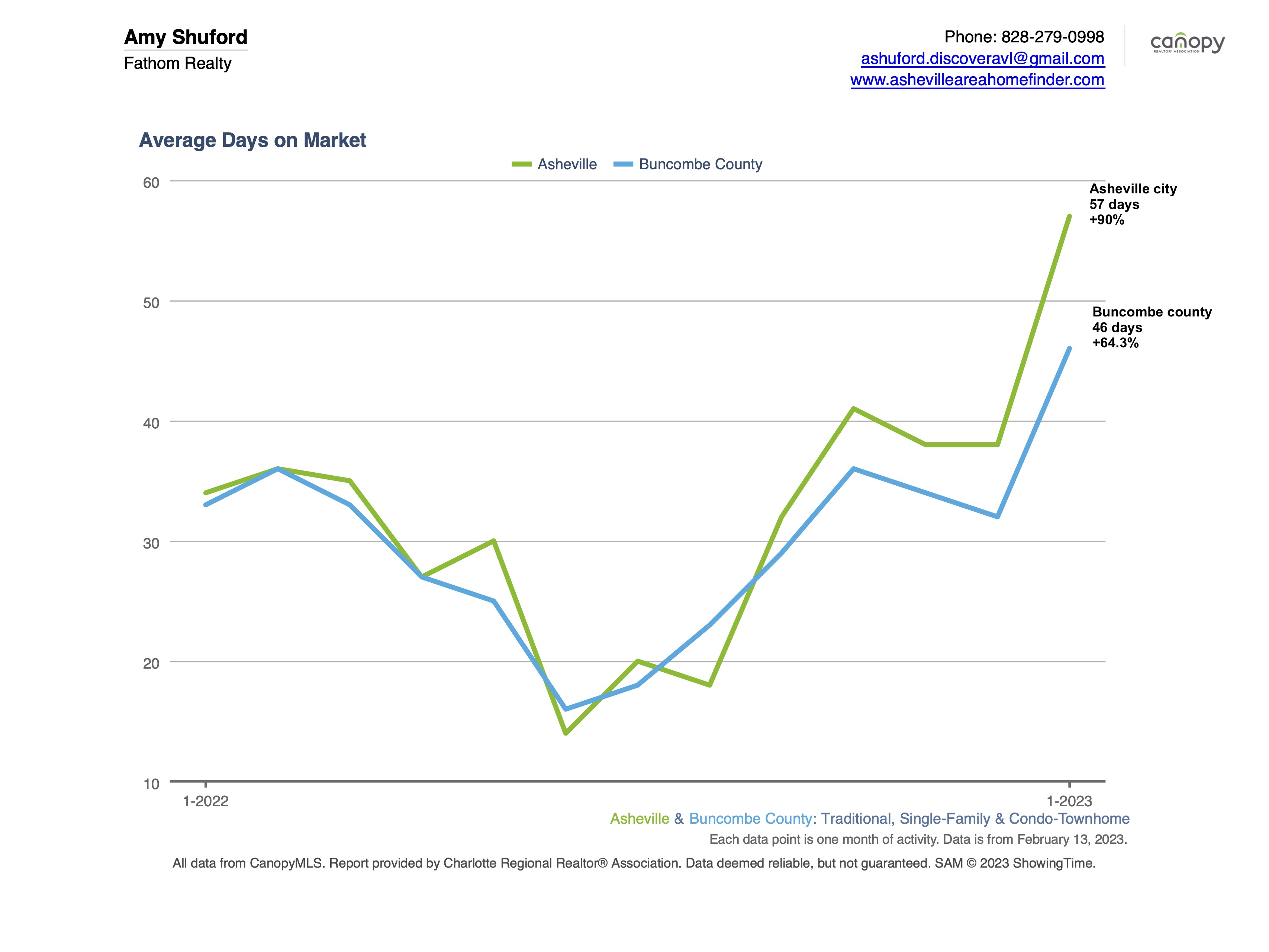 Percentage of original list price received has decreased but this is also an average referencing all properties on the market today. So please keep in mind that the most desirable properties do not have any bargaining room. Desirable properties are still going into multiple offers and sellers are receiving above list price.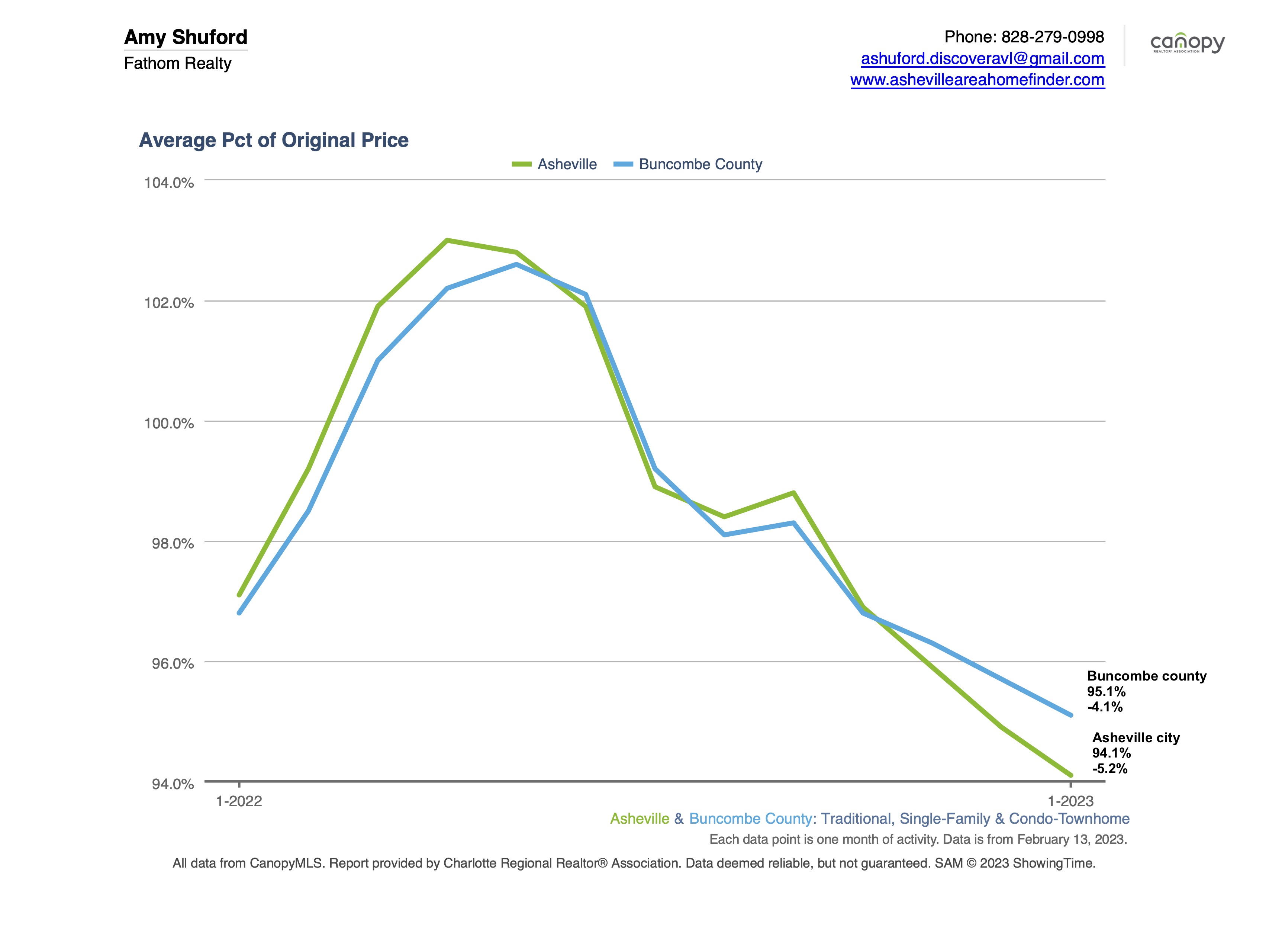 Total months supply of inventory has dropped by 11.8% and we are only holding 1.5 months supply of homes. This is a far cry from a balanced market of 6 months supply.
Though overall list prices have dropped slightly, I have seen a trend in listing strategy market-wide over the last week. Homes are being priced significantly below market value in order to create urgency, a short sales timeline, and to push the final sales price above the list price. And let me say, that it is working. Buyers are still looking to come here, homes are in high demand, and sellers know when they have a great product to bring to the marketplace. If you see a home that you know is in a popular area, you will need to move quickly. And if you have an interest in a home and are unsure of how fast it will move, please give me a call so that I can give you an educated prediction.