Monday, January 9, 2023 / by Amy Brown
We are headed up again in sales prices so the time to buy is now!
Average sales price in Asheville has taken a small leap again by 3.7% to an average price of $596,479.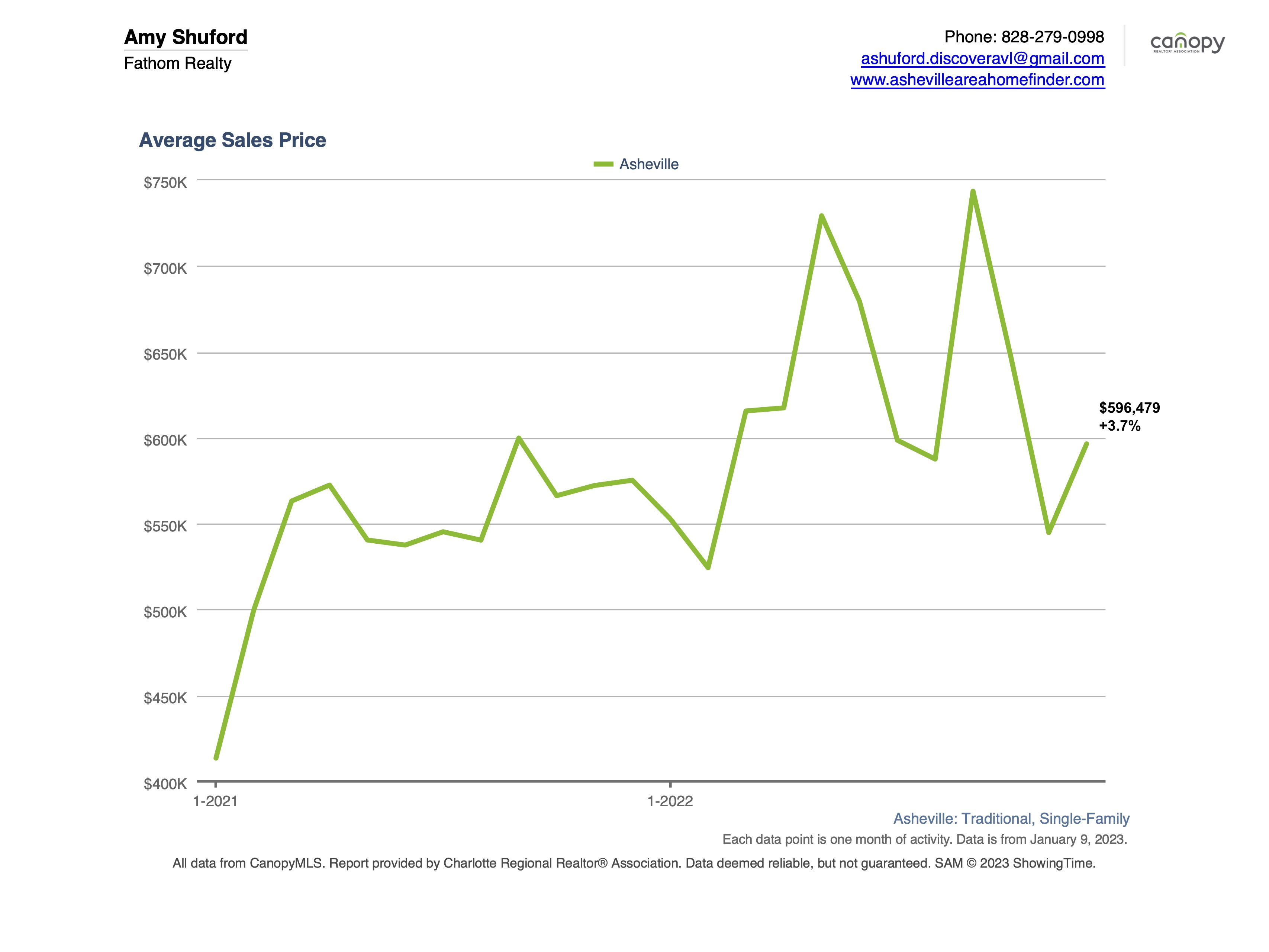 Days on market has had no change remaining at 32 days.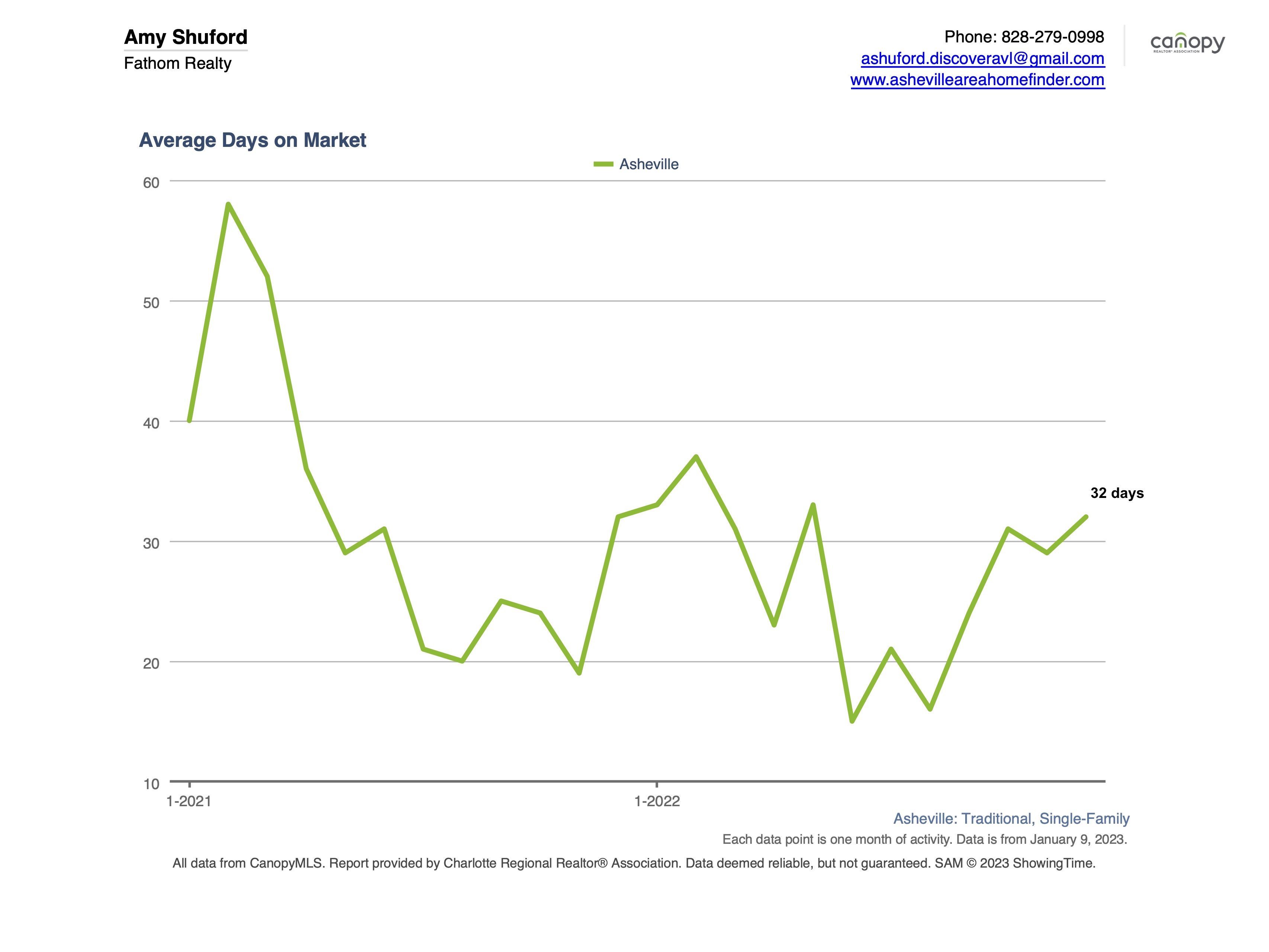 Percent of original list price received continues to decline slowly by 4.2% this week to 94.5%.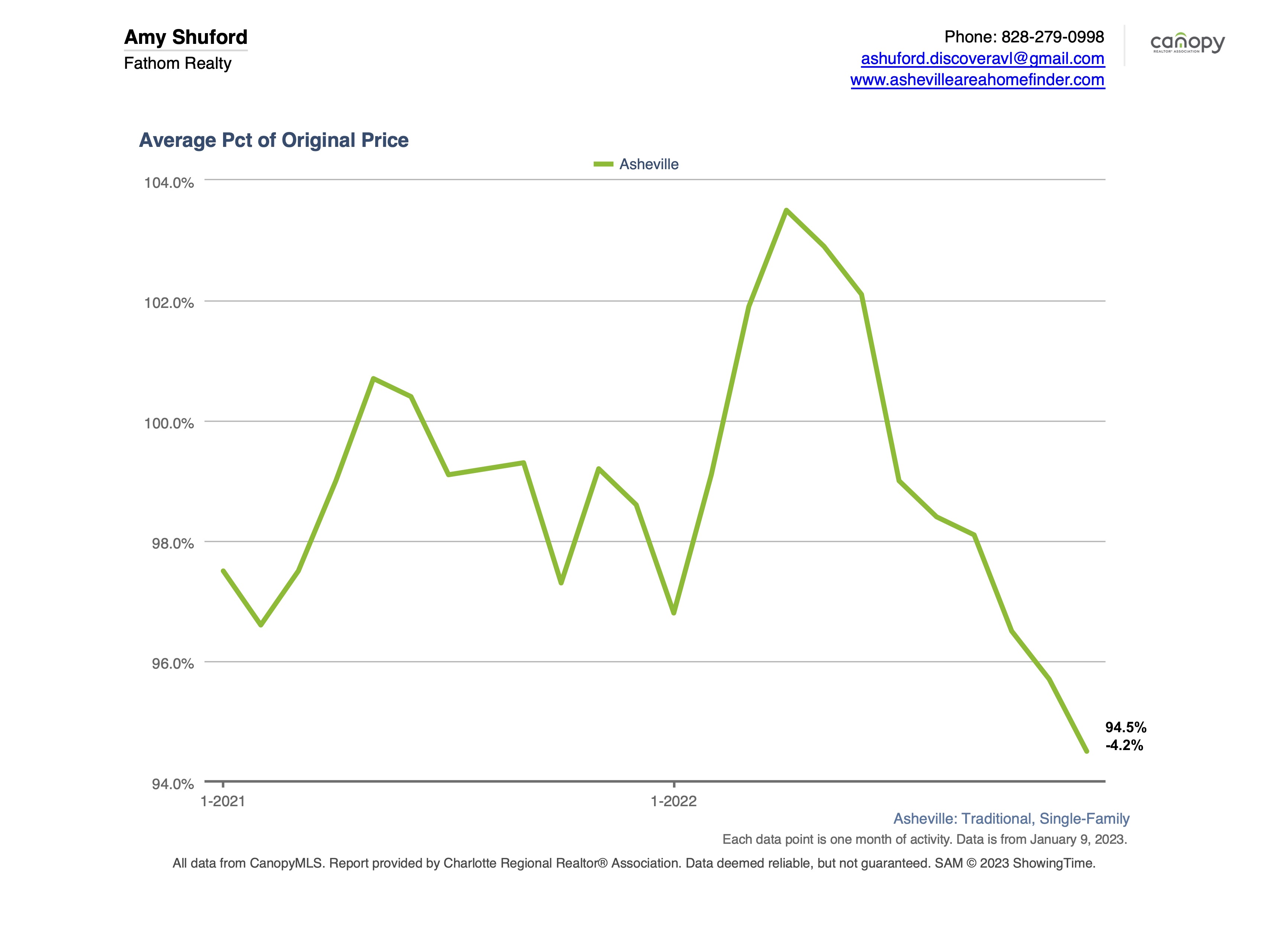 Inventory continues to decline as more buyers enter the marketplace and a decreasing number of new listings with 1.7 months of inventory.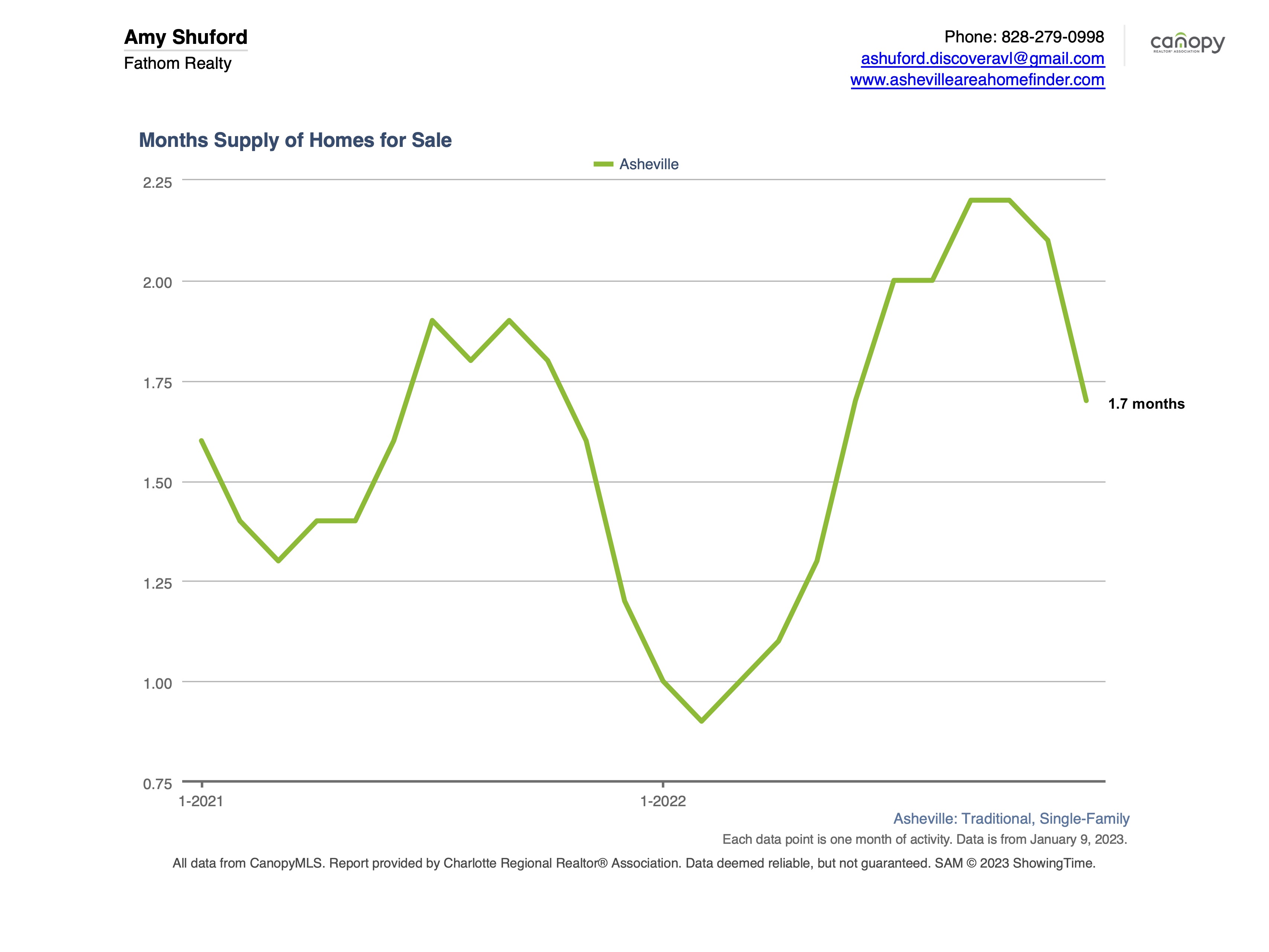 New listings are down by 18.6% while sellers wait for the economy to stabilize before selling.
The average number of showings that a listing has until it is under contract continues to increase slightly to 25 showings.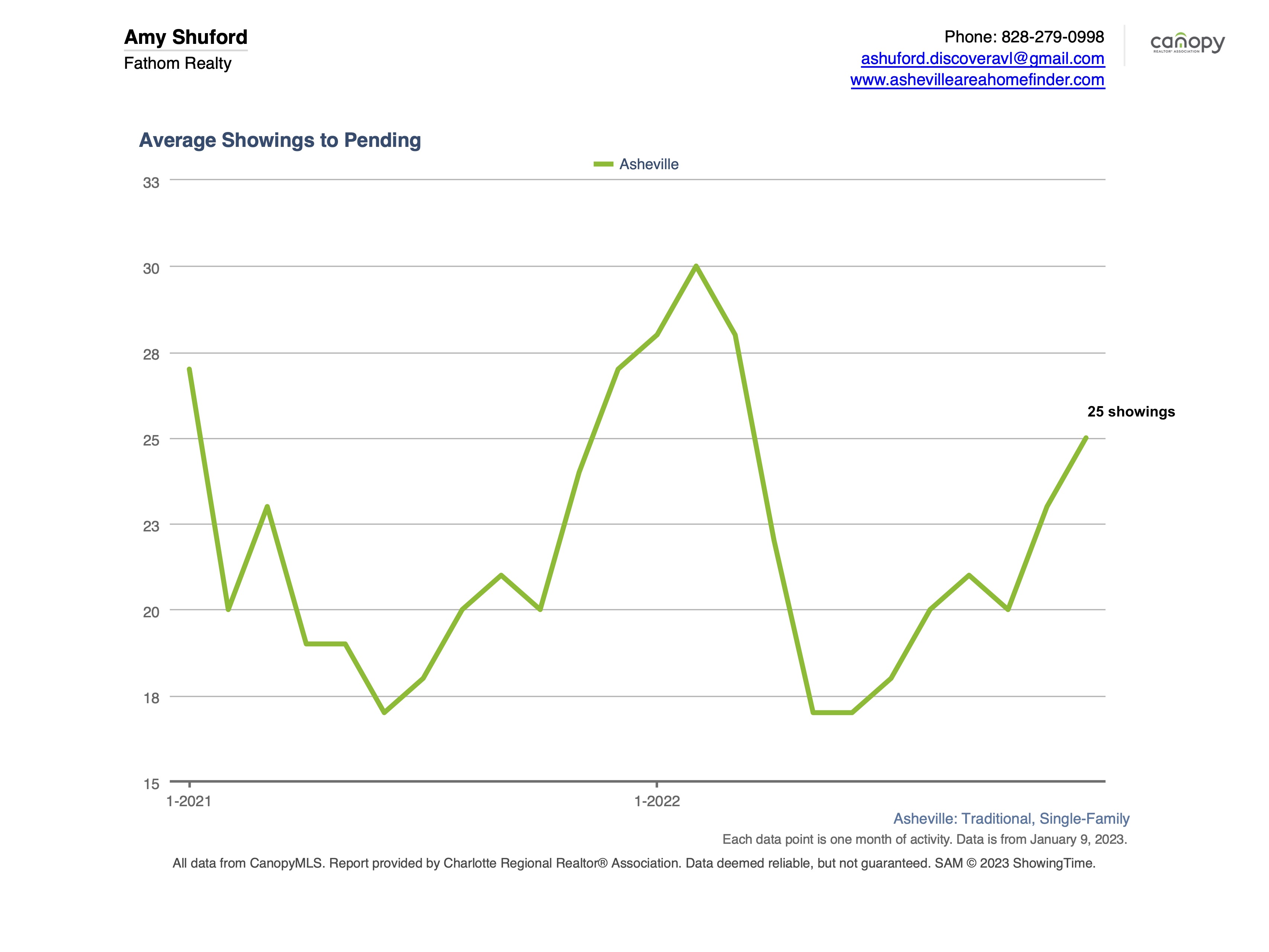 What does all of this mean for you?
A decreasing inventory has continued to strengthen the seller's market, however, sellers are finding that buyers are more discerning making negotiations a bit more tactical. Properties that have been under contract and then go back on the market have been sitting for quite some time so sellers are trying to avoid that if at all possible. Buyers have a bit more time to decide once they find a listing that they love but they still don't have scads of time. A continuing inventory decline is going to drive up demand as we go into the Spring buying season again creating a rush to get under contract.
Best advice...now is the optimal time to purchase before March and the rush begins as prices will continue to rise slightly. Right now buyers have the advantage of time on their side and home prices will never be lower than they are today.