Monday, May 1, 2023 / by Amy Brown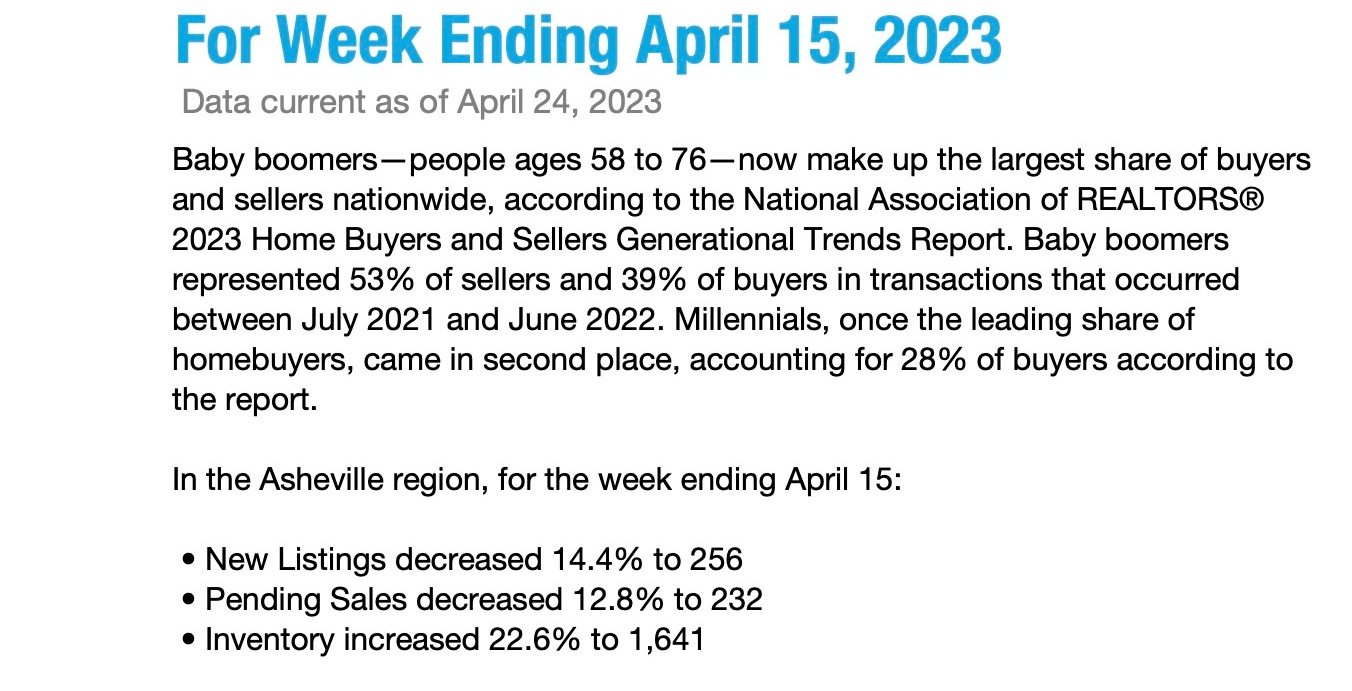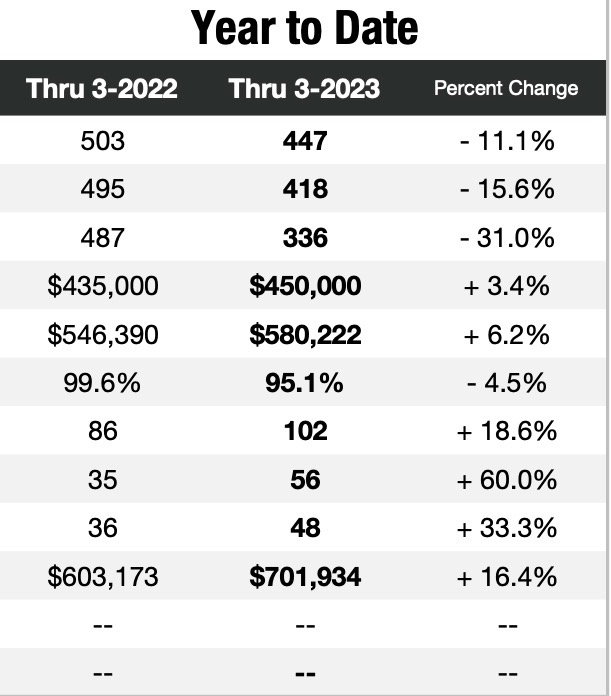 Regardless of the Federal Reserve's attempts to damper inflation, we are heading into a stabilizing real estate market here in WNC.
Inventory is up by 63.6% from this same time last year
Average sales price is down by 1.1% while median sales price is up by .6%
Housing affordability is making a comeback with the index increasing from 69 to 75 this week
When we have these down market fluctuations, this is the week to buy! The market is very volatile this buying season so you need to take advantage of every small turn that you can in order to optimize your buying power.