Monday, July 17, 2023 / by Amy Brown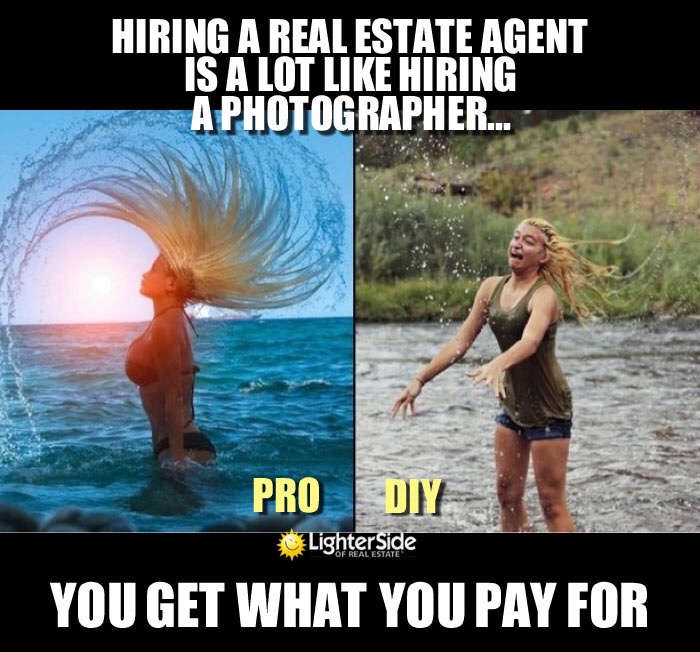 With so much volatility from week to week let's take a look at how the market is behaving.
We are currently dropping in average sales price across the area but only SLIGHTLY. The average sales price in Buncombe county remains at $590,371 and the average sales price in the city of Asheville is at $623,955, still up 4.6% and 4.3% respectively from this same time last summer indicating that homeowners are continuing to see gains in equity.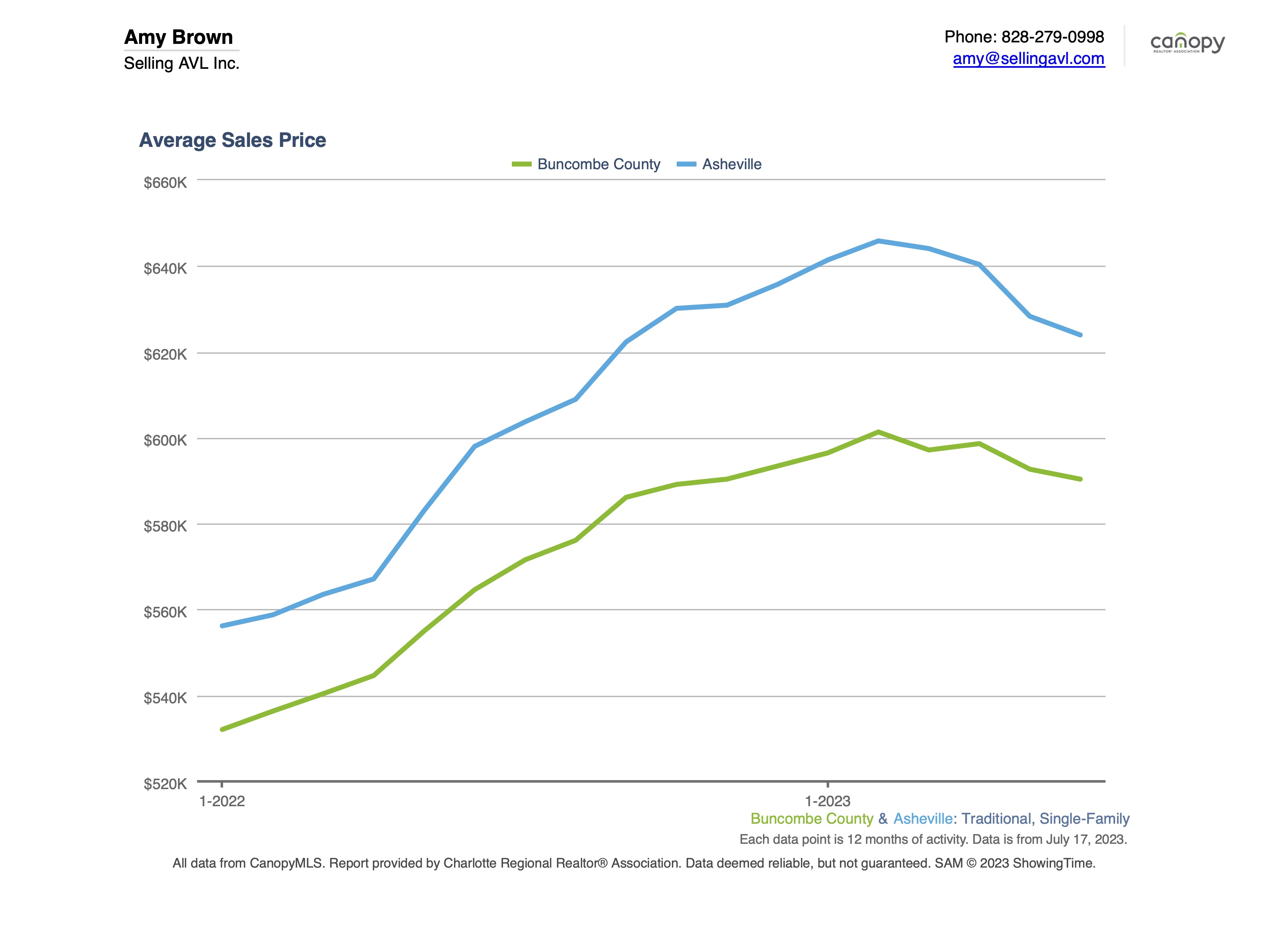 New listing counts are falling keeping prices elevated though the collective total inventory is on the rise from previous months as buyers shy away from the market due to volatile interest rates. Current home sales are down by 30% across the area.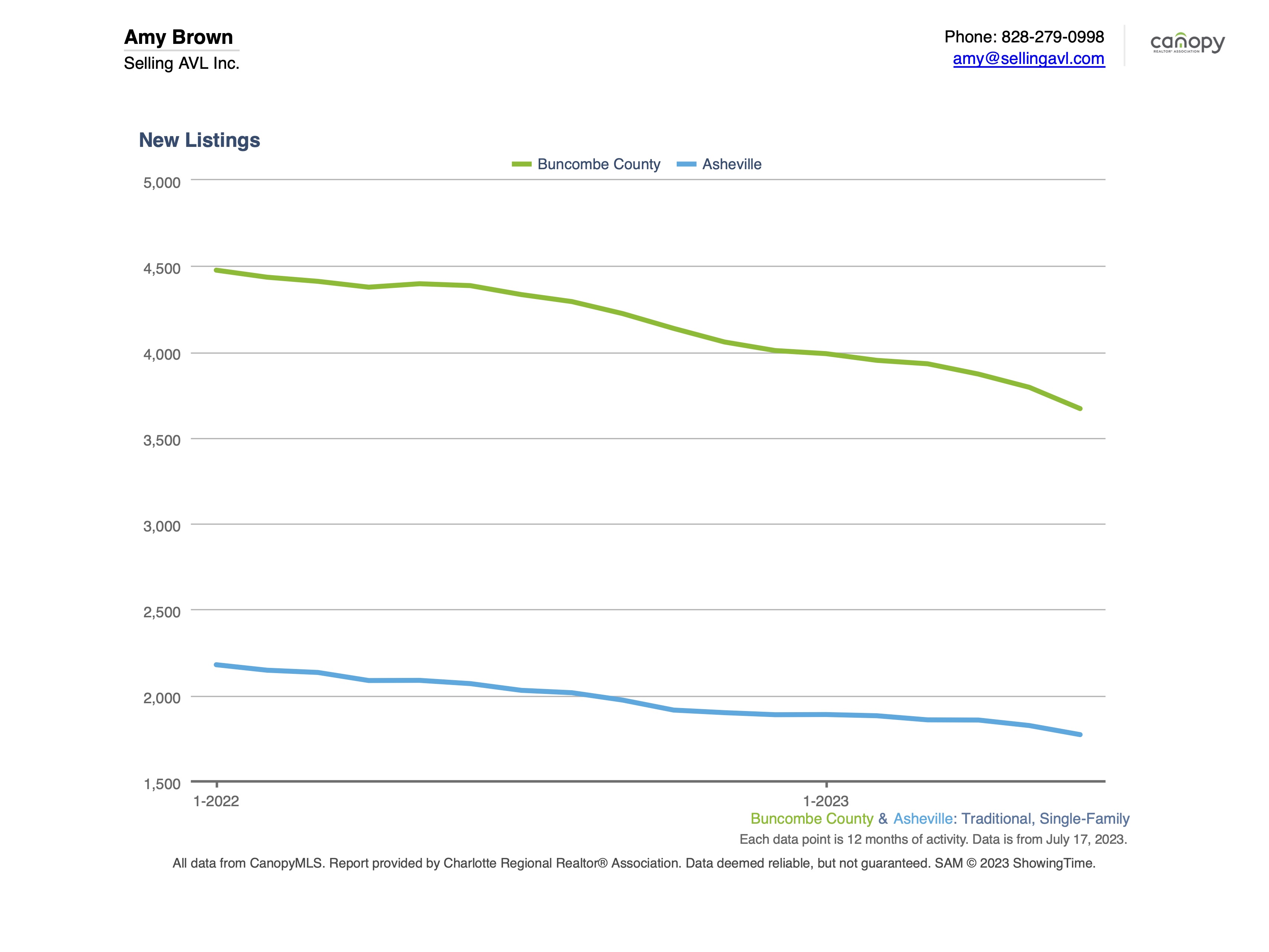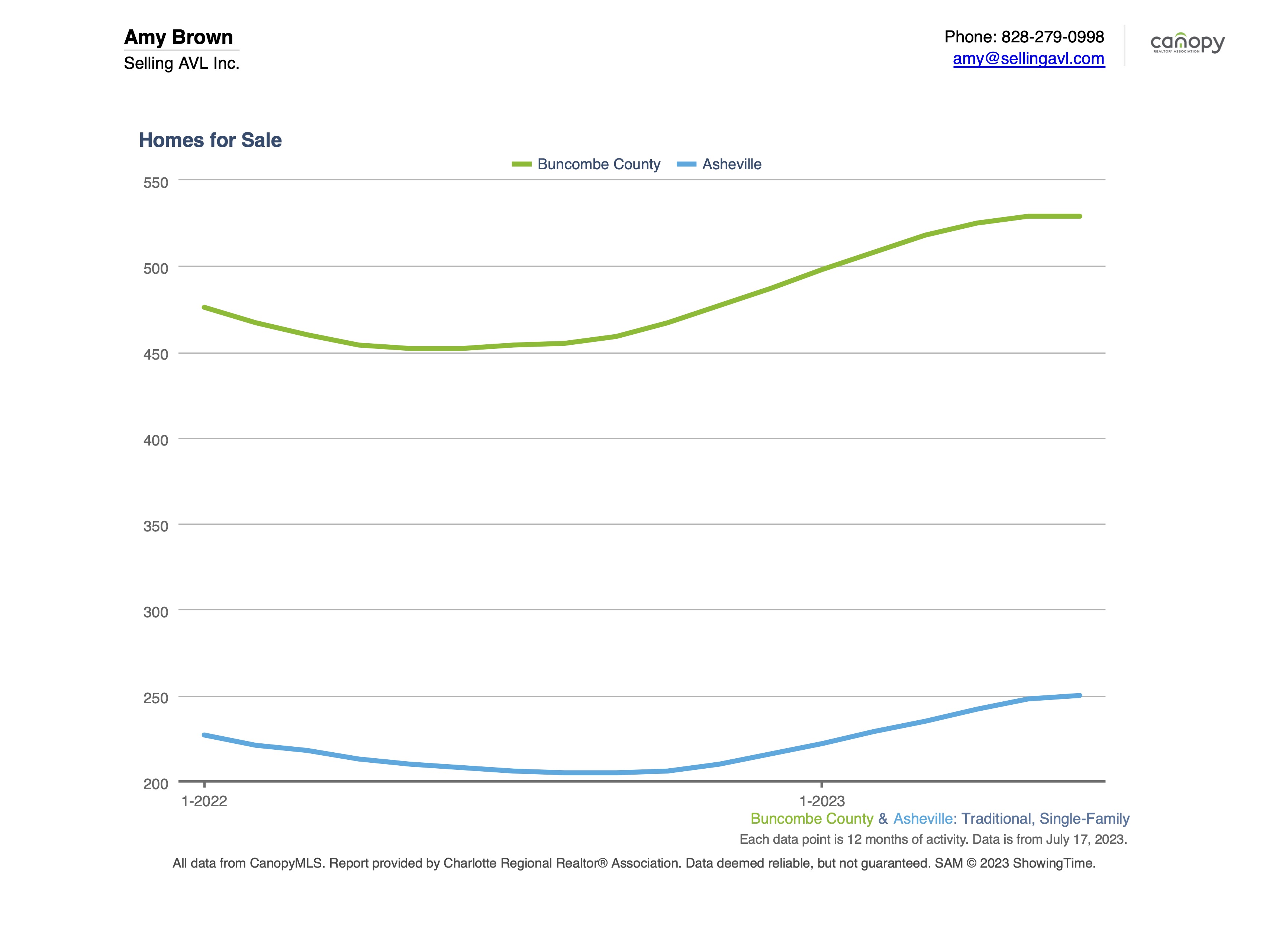 Which means that days on market is one the rise again with 28 days in the city limits and 30 days in the county currently expected before a property goes under contract.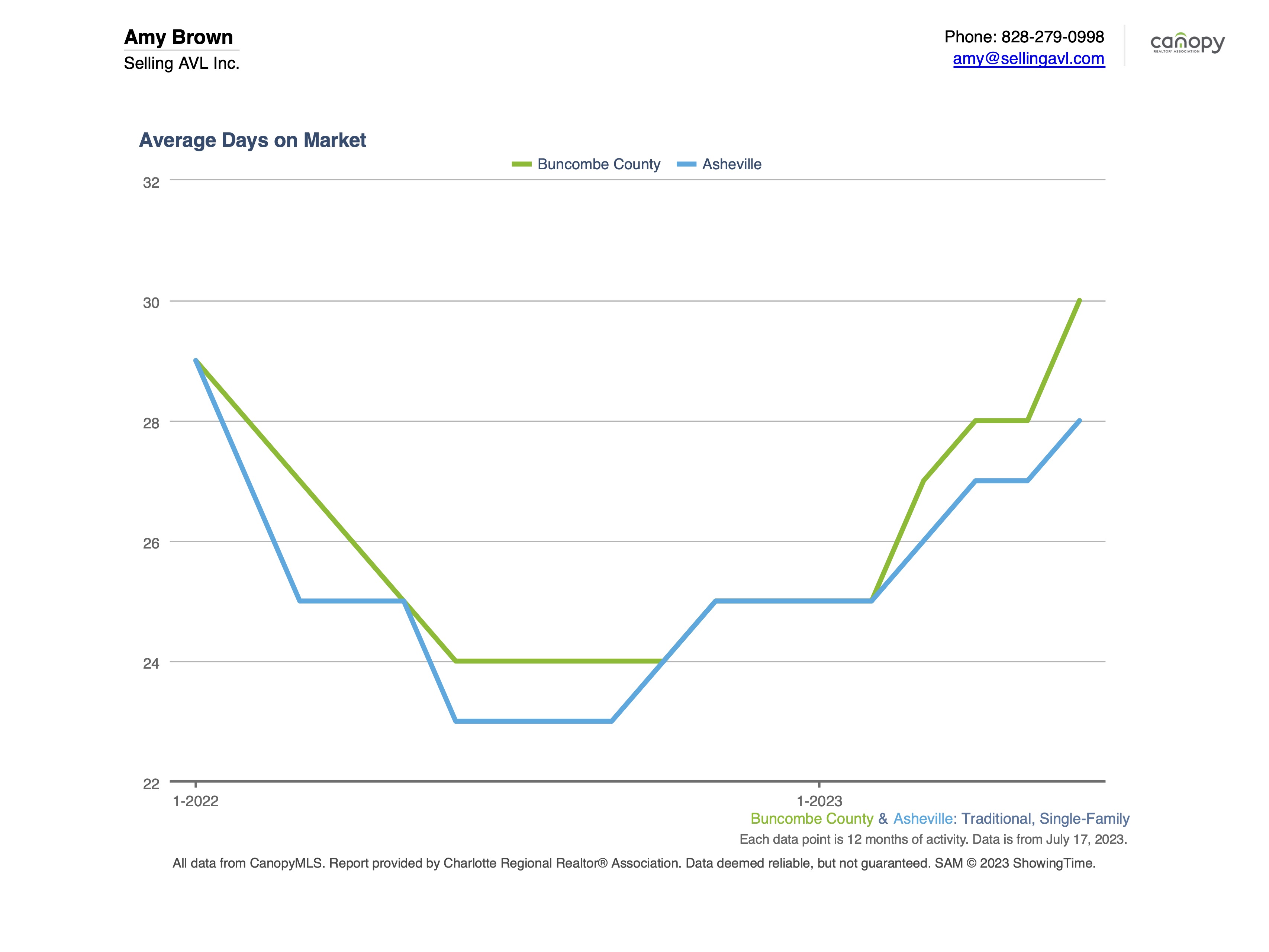 Also, percent of original list price received is dropping so sellers should be more cautious than ever to price their property competitively in order to get it sold in the timeframe expected.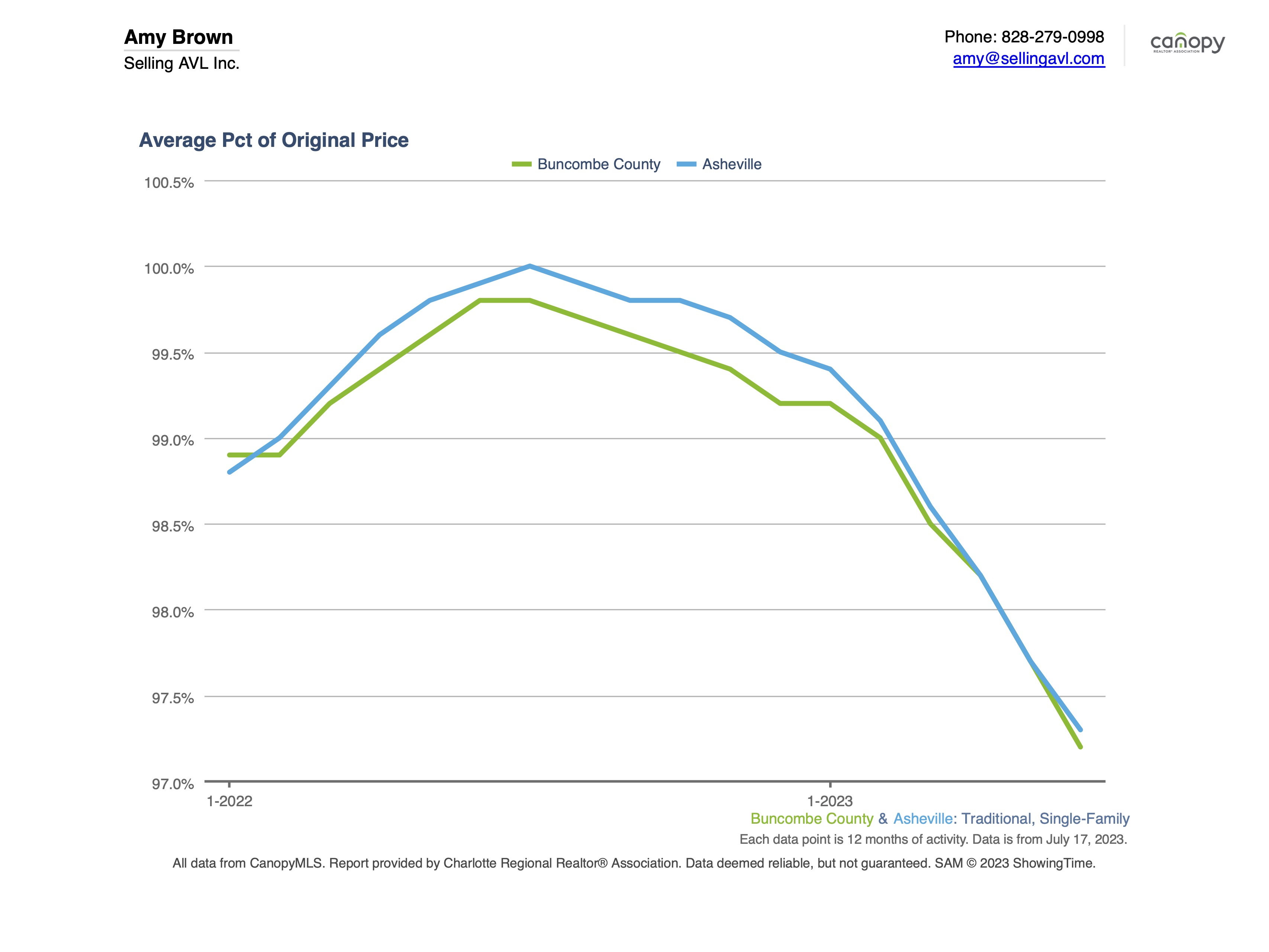 We have 1.9 months of inventory holding steady with the average property receiving 7 showings out of the gate but needing 16 showings before they receive a contract.
In summary, sellers it is time to be flexible on contract terms and to price correctly for the market. Buyers, you are now coming into a more favorable market with less competition and more homes to choose from. But before the Feds raise the interest rates on the 25th, time is of the essence.
Give me a call for advice on the market or any homes that you may be interested in. I am here to help you make a wise decision on your purchase.