Monday, December 19, 2022 / by Amy Brown
Good morning everyone and Happy Holidays!
As we move into the height of the holiday season, I wanted to remark that even with the latest increase to the federal rates, market prices and statistics are holding steady here in the Asheville area with negligible changes.
Previously, in my reports, I have included all property types for sale in our market including land and investment properties for an average of the market as a whole. But today I want to focus on single family sales vs. land sales for an accurate comparison of single family homes already constructed or in the process of construction vs. raw land if you are considering building. These statistics will exclude all condos, townhomes, and multi-family properties.
This should assist you going into the New Year for beginning the planning stages of what exactly you would like to focus on; buying a house or building a house. There is a significant difference in the numbers when considering the type of property. For houses, we are still in a sellers market, but for land...this is definitely a very strong buyers market.
Before we go into the details of single family vs. land only, here are the summary of changes for the
market as a whole
including all types of property from last week to compare with my previous market updates:
Single Family Homes and Land only

Average sales price:
There is a negligible difference between buying a home in the city vs. the county as far as price goes this week. We have had very little change if any with the average home selling in the low to mid 500s regardless of age.
However, when it comes to land you can expect to pay slightly more in the county on average with the following exceptions to keep in mind:
1. The average city parcel is .3 acres or less putting the price/acre a lot higher in the city. Obtaining a vacant land parcel in the city that is 1/2 acre or more is extremely hard to do so you should expect to pay a premium with 1 acre going for about $500,000.
2. The average parcel in the county is .75 acres or more. This decreases the price/acre by a significant amount. Also, you can expect to find less building restrictions in the county than in the city.
3. City parcels have less infrastructure costs than parcels in the county since you have city utilities and road access already in place. You will only have to pay a tap fee to run utilities in the city. For parcels in the county, the infrastructure costs will be a lot higher; consider grading, road, well, and septic costs. As a rough estimate, where a city lot may cost you $10,000 for a driveway and tap fees (depending upon the lot), a county parcel will cost around $50,000.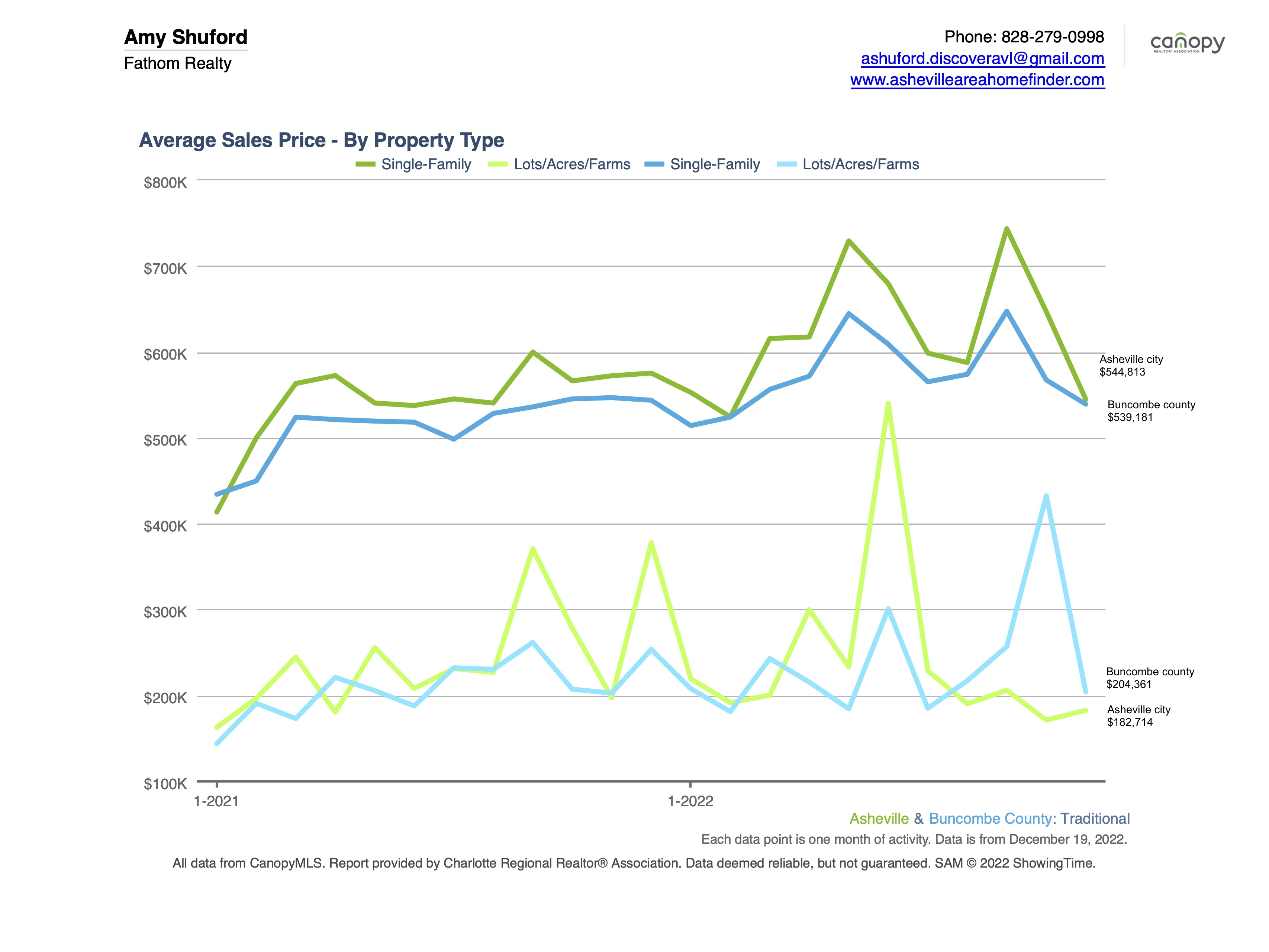 Months supply of inventory


For land, you have plenty of time to shop and decide with 13.4 months of inventory in the city and 13 in the county. This is a very strong buyers market for this type of real estate.
For a home, it still favors the seller with 2 months of inventory, regardless of the location.
Percent of List Price Received


We are still seeing very little wiggle room in the list price for home sales, however, if you are looking for raw land, you can make a deal.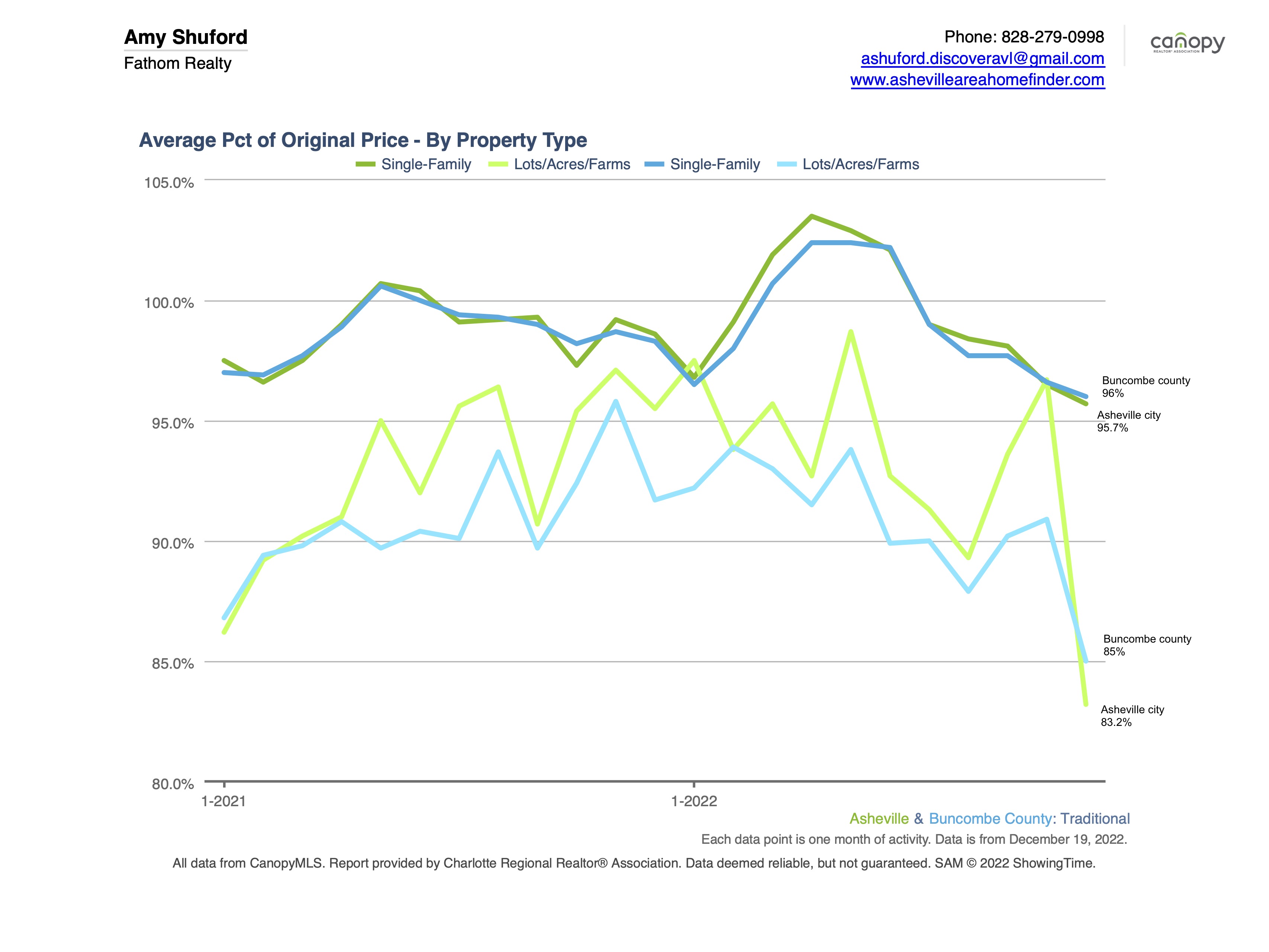 Days on Market


For homes sales we are holding steady at approximately 30 days on market for a house. Land is holding significantly longer. For sellers, this means that you will need to price your land competitively in order to sell as the buyers have the upper hand.
Number of showings until pending


Buyers are getting pickier as we move into the slower months for real estate, so if your home is on the market, here are some tips to get it to sell quicker.
1. Make sure that it is in top condition. All of those little things like missing cabinet knobs and peeling paint? Buyers are going to notice. Expect to see a lot more requests for repairs as today's buyer is a lot more discerning than they were back in the Spring as their opportunities increase.
2. Price your home slightly under value if you need a quick sale. With elevated interest rates, the buyer pool has narrowed so pricing your home competitively is key to getting it to move.
3. Be accommodating for showing requests. I know that it's the holidays but remember that you said that you wanted to sell and buyers are taking time out of their holiday plans to view your home. If you decline a showing, the buyer will likely NOT reschedule.
For land, be flexible when presented with an offer and prepare to negotiate.
New Listings


Listings are still on the decline as 2022's inventory is sold and there are not a whole lot of new prospects coming on the market, whether homes or land. Expect to see a rise in inventory in the first quarter of 2023.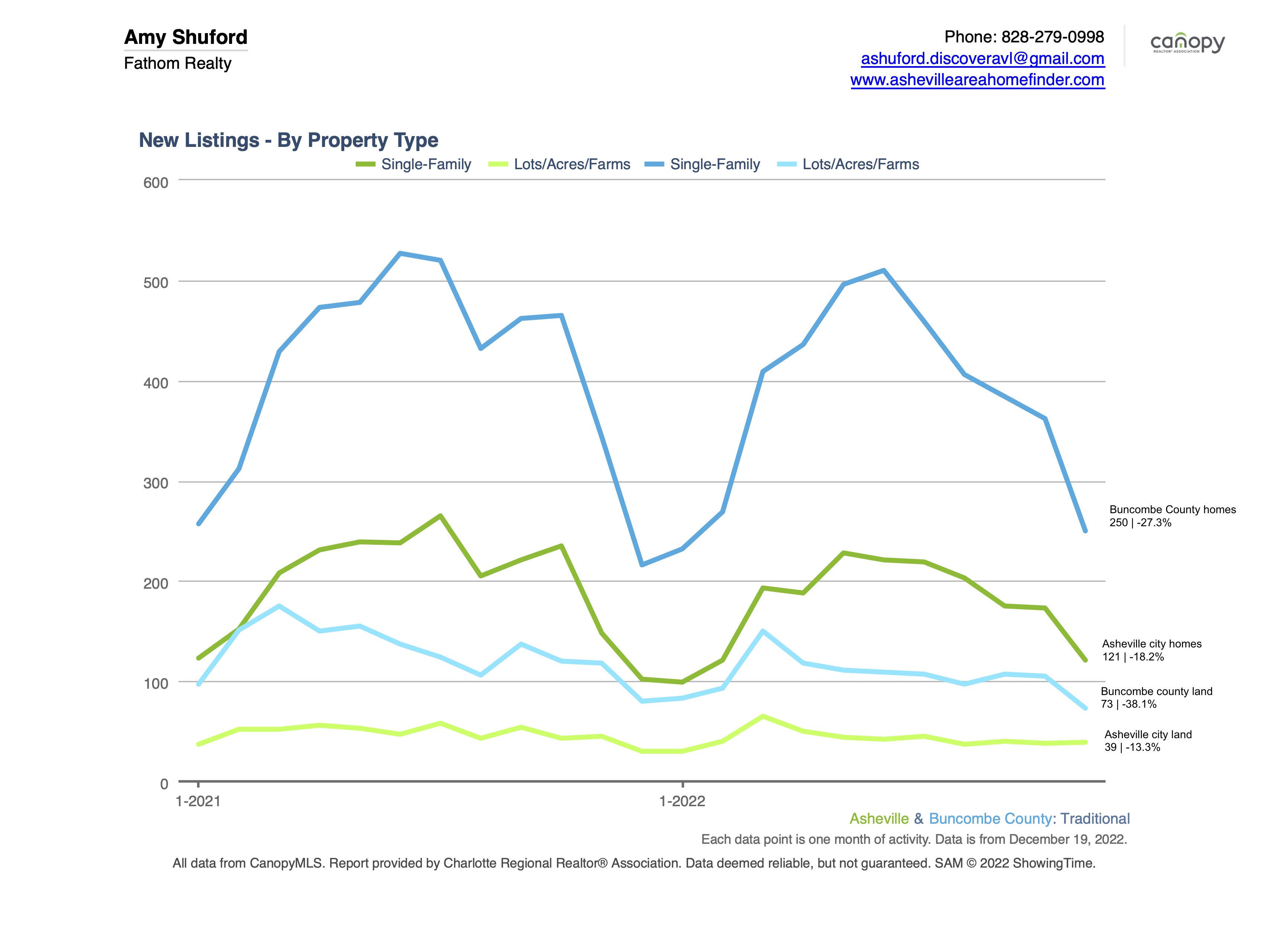 I would love to hear your feedback! Please let me know what you find helpful so that I can continue to provide you valuable information as we go into a changing real estate market.
Happy Holidays!