Monday, October 23, 2023 / by Amy Brown
We haven't seen this for quite some time so take a look and smile!
We are almost at a balanced market!!!!
According to Realtors Property Resource, a statistics program generated by our specific MLS, we are currently holding 5.03 months of inventory, up 17.52%. This is great news as the 6 month mark indicates a balance of buyers and sellers and equal footing in the marketplace for negotiations.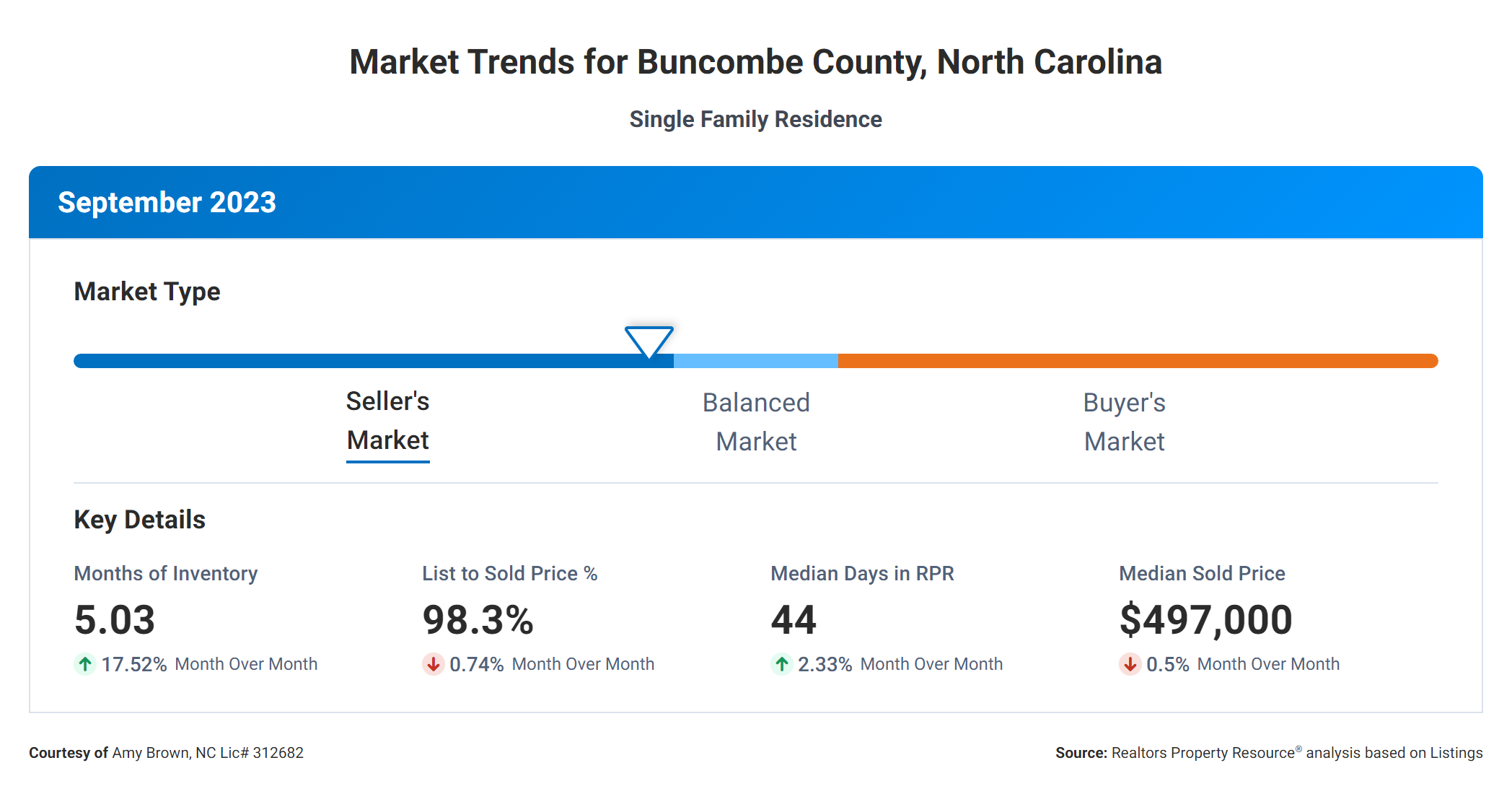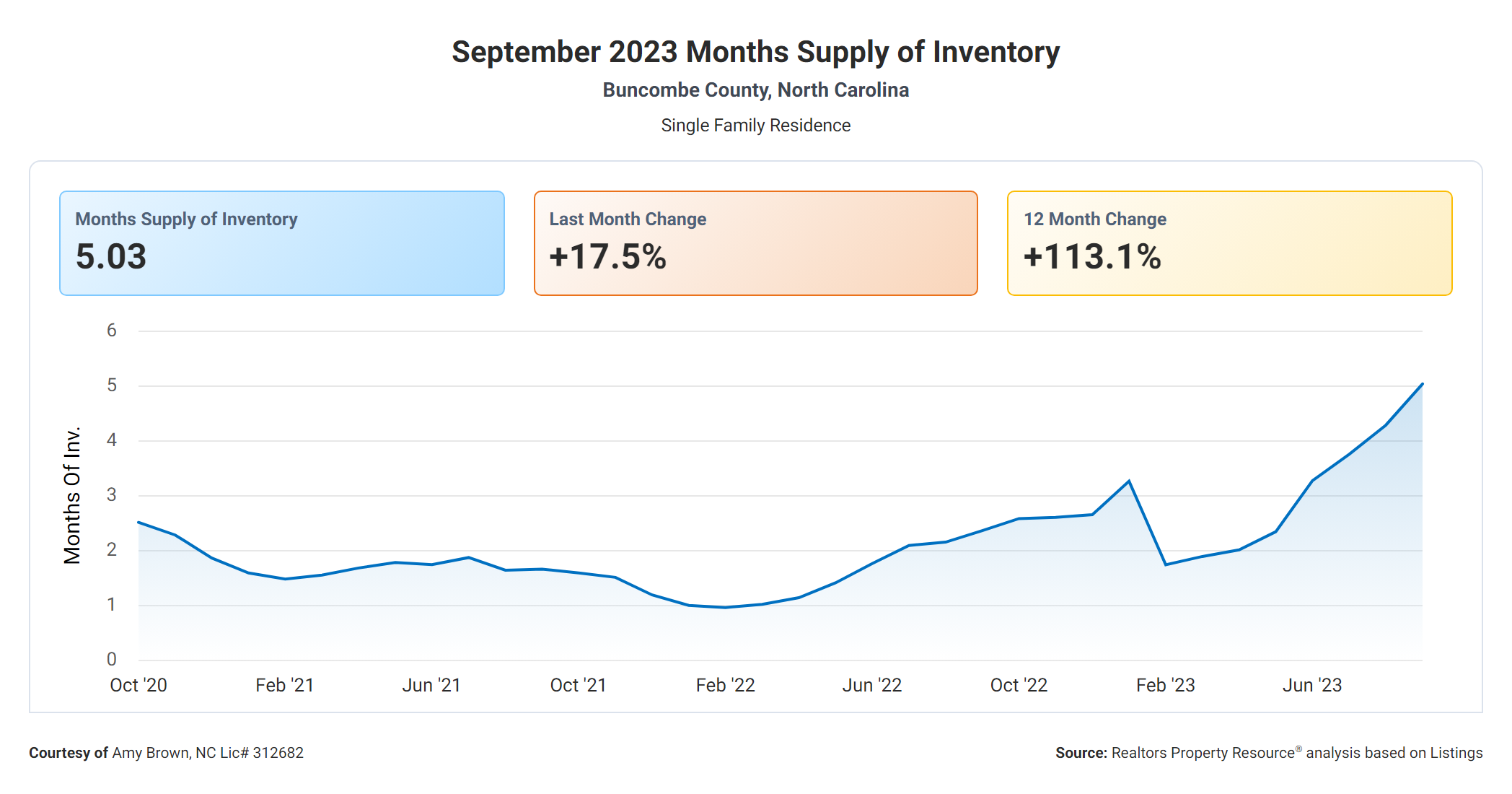 What is even better news for homeowners and investors is that property values are holding strong despite a balancing of the market. We are up 4.3% from fall of 2022 and are holding with a median value of $504,970.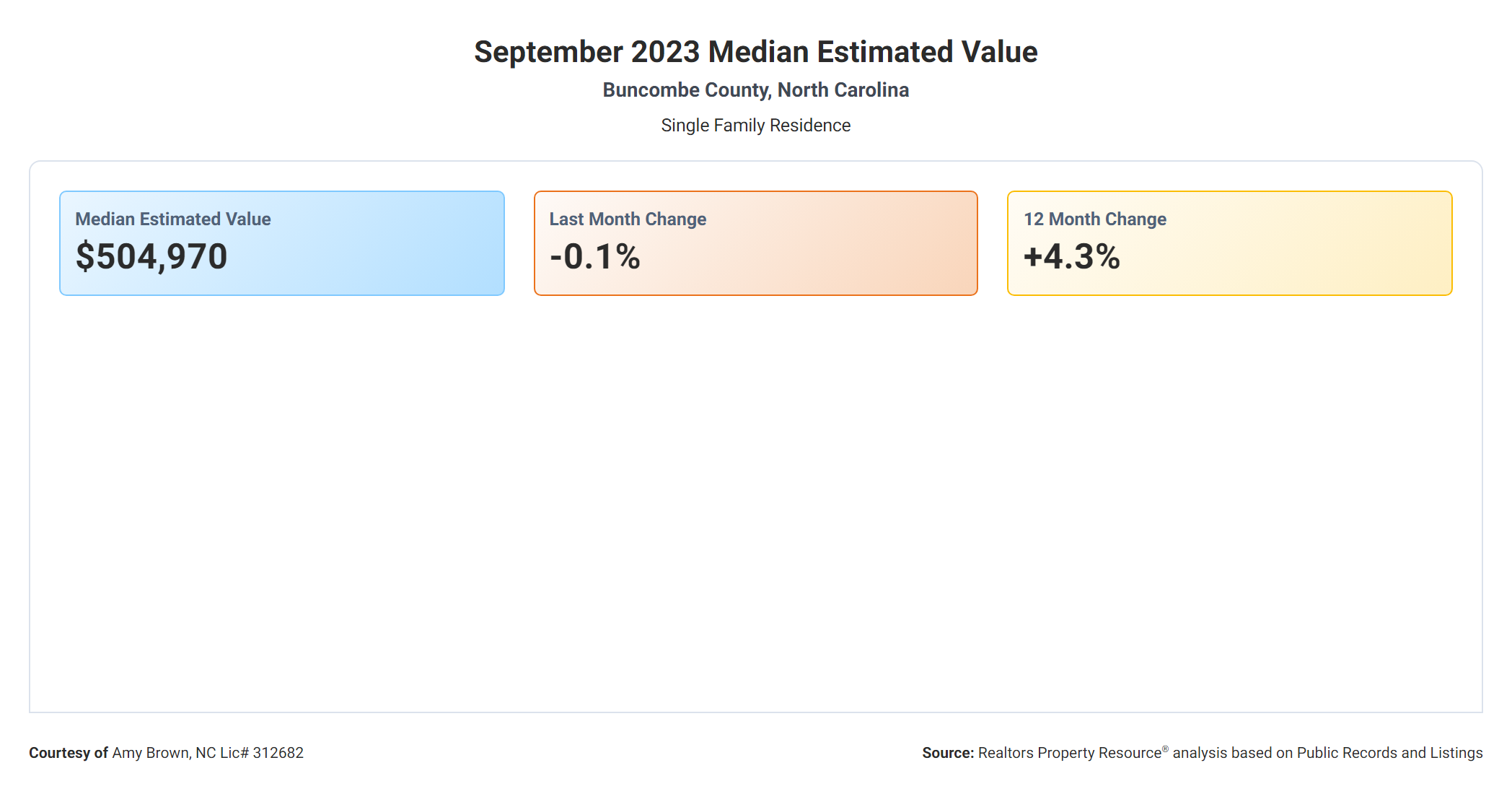 Listing prices are also remaining steady at $599,000. Currently active listings are priced at $347/sf with 945 total listings and a median days on market until close of 51, down 1.9% from last month. We are still making sales and choice properties are still getting scooped up quickly.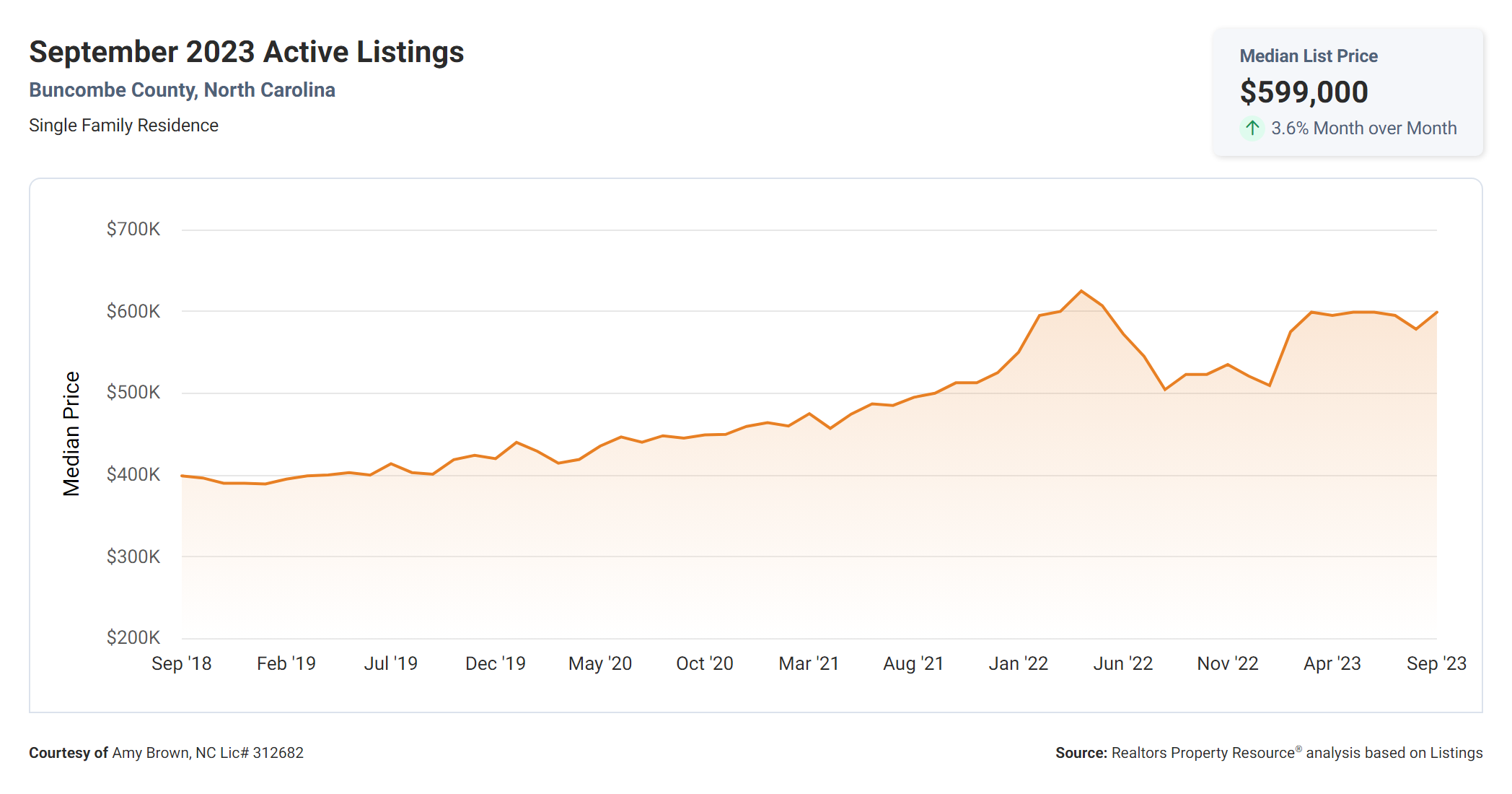 And for new and upcoming listings, prices are still on the rise coming in at an average price of $572,500, up 9% from last month. The median price per square foot is at $357/sf, an increase of 5.9% from last month. And there are currently 354 new listings that have been added to the market in Buncombe county this month.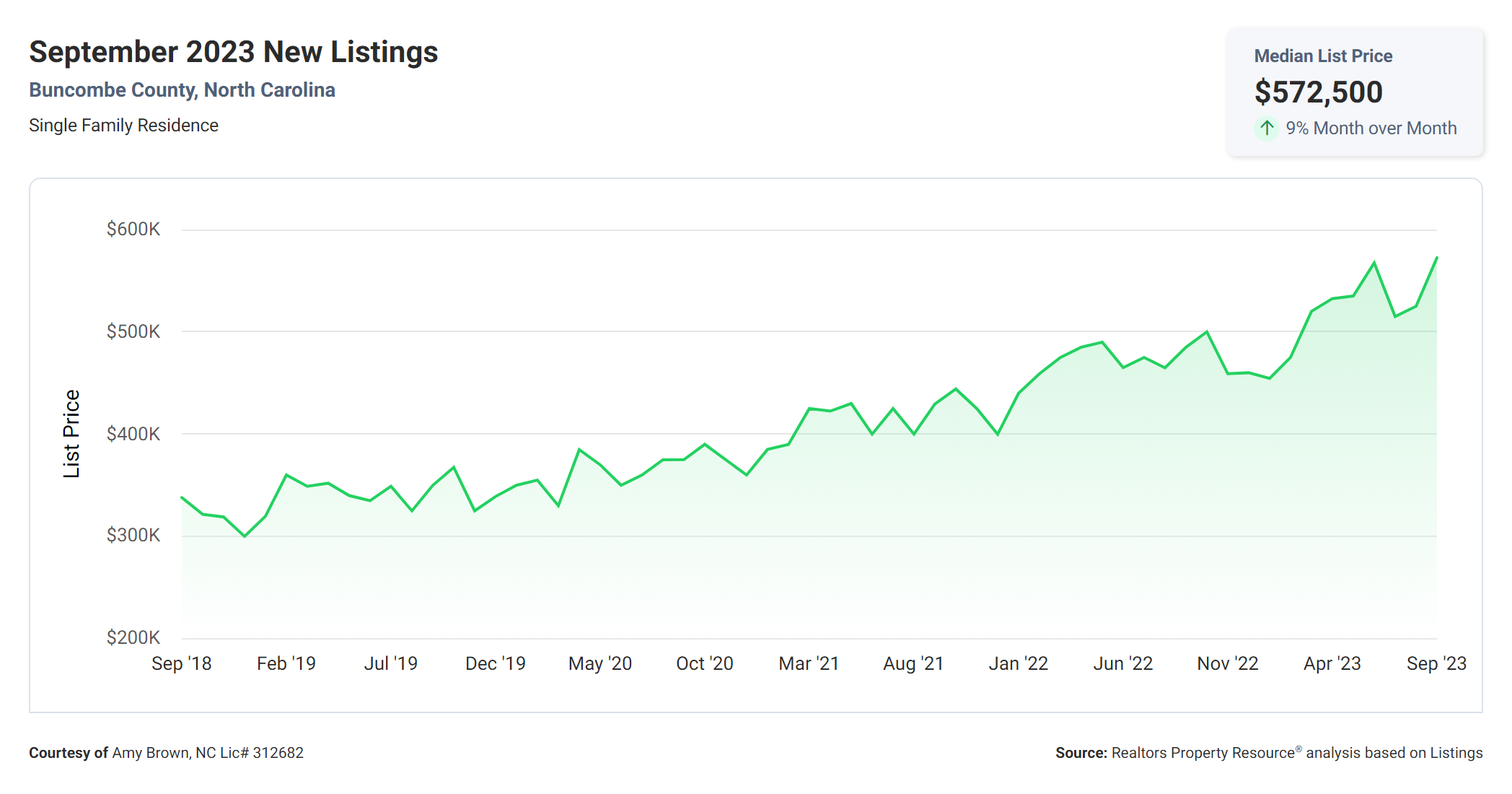 Sales are still happening at a fast pace with the 250 properties having sold in the last 30 days at an average list to sales price ratio of 98.32%.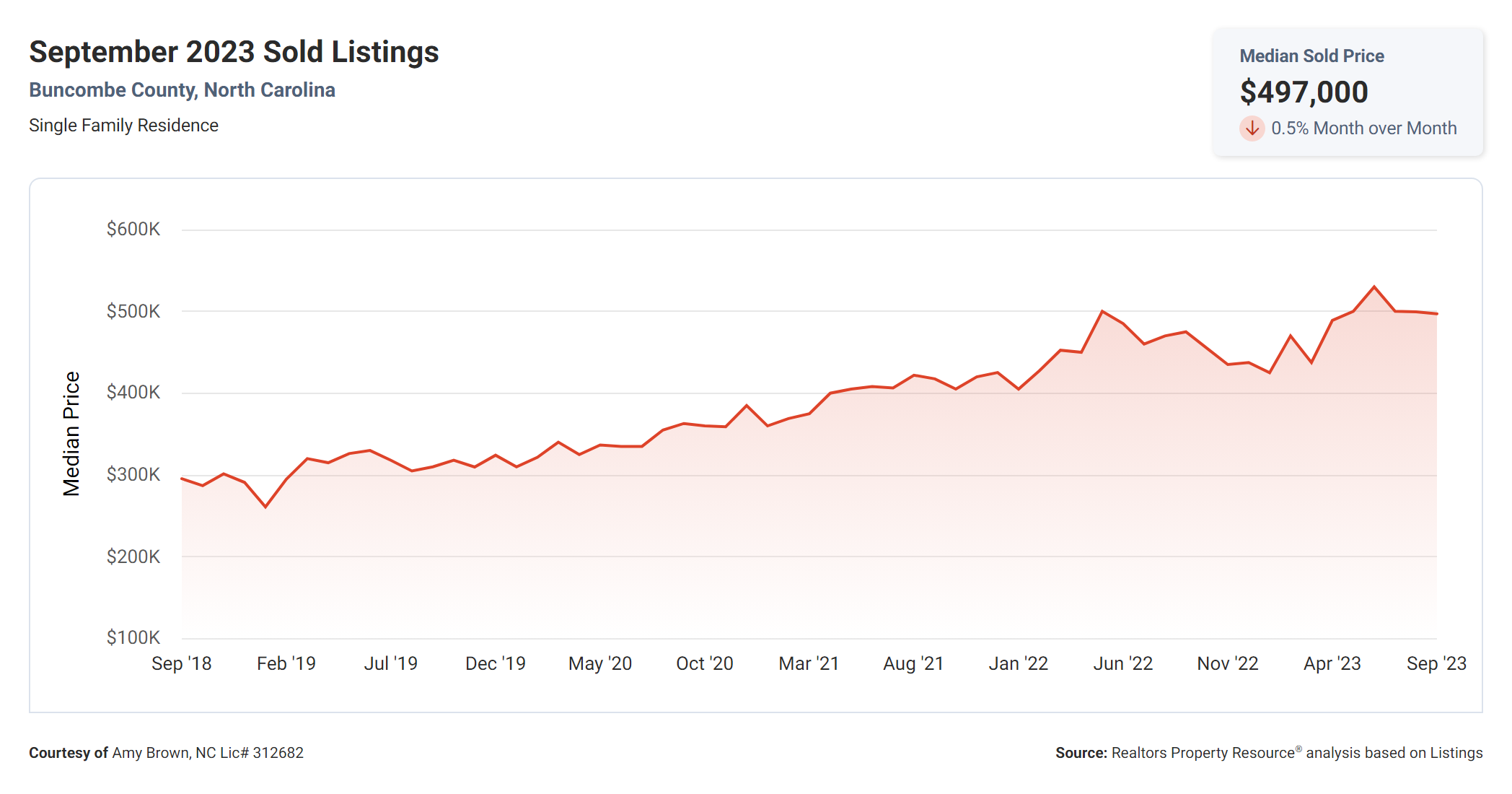 Summary:
It's fall in the mountains and it's beautiful! People will always want to call the Asheville region their home. We have great weather, friendly people, and an eclectic culture that is fun and alive.
The metrics are looking excellent for all of you that have been waiting...but don't wait too long. This is not an area that will have a "crash" in market prices or a sudden drastic market change. Decade after decade this market has remained solid in increasing property values, high demand, and a quicker than average turnover. We are approaching the flatline allowing buyers and sellers alike equal opportunity. Don't wait out your chance to grab a home while there is some breathing room in the competition. Call me and let's talk about it!
Your mountain dream home is right at your fingertips!