Monday, December 12, 2022 / by Amy Brown
I haven't seen this in awhile but for the first time in years, the average sales price of homes within the city limits of Asheville is less than the county. Let's take a look and see how the market has changed this week.
Average Sales Price


We have taken a very slight drop of approximately $3500 since last week. Nothing too drastic which may indicate that the market is beginning to stabilize.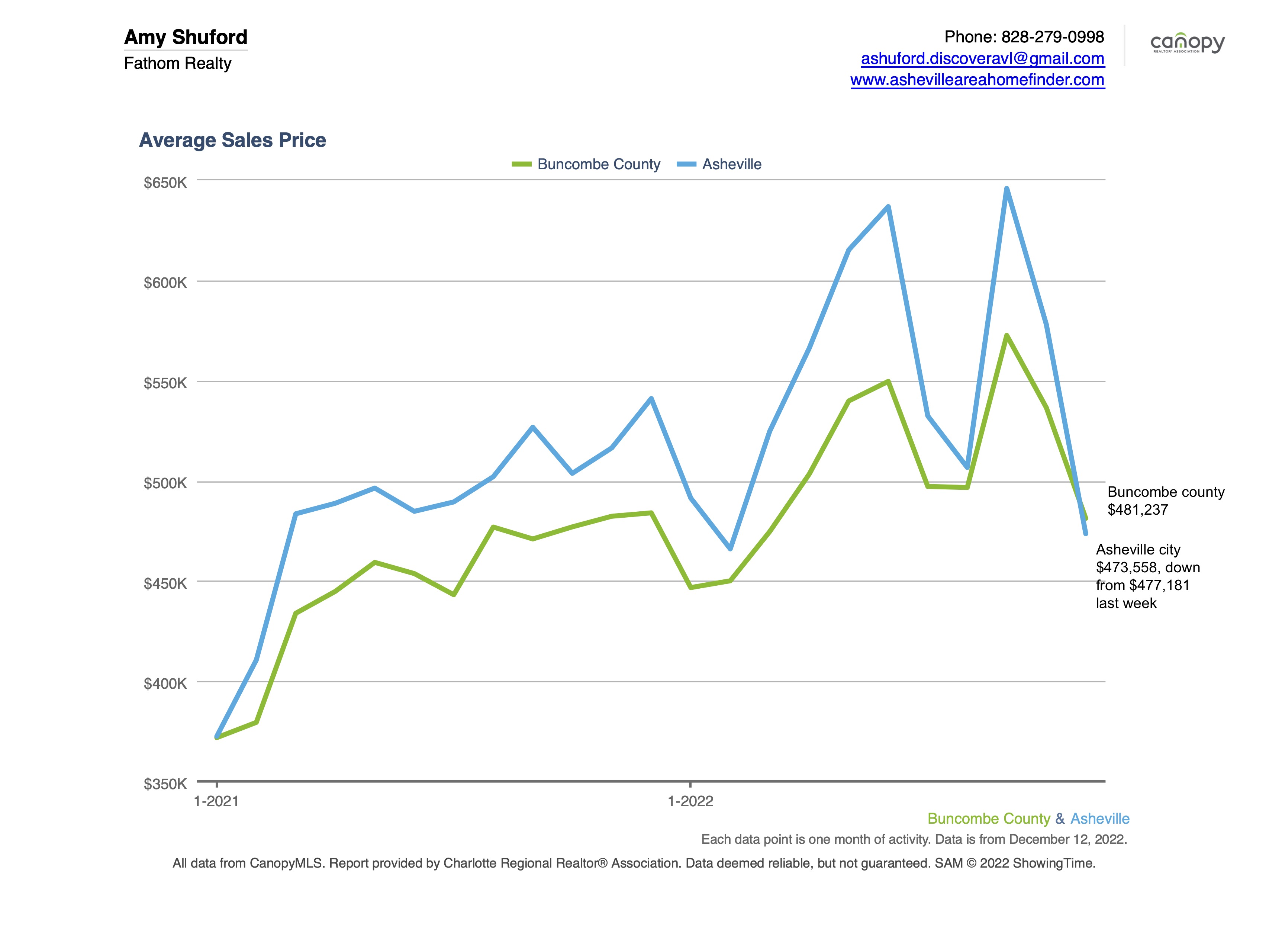 Days on Market


Days on market is increasing and while a 4 day increase may not seem like a lot, it is a significant difference from changes over the past 2 years.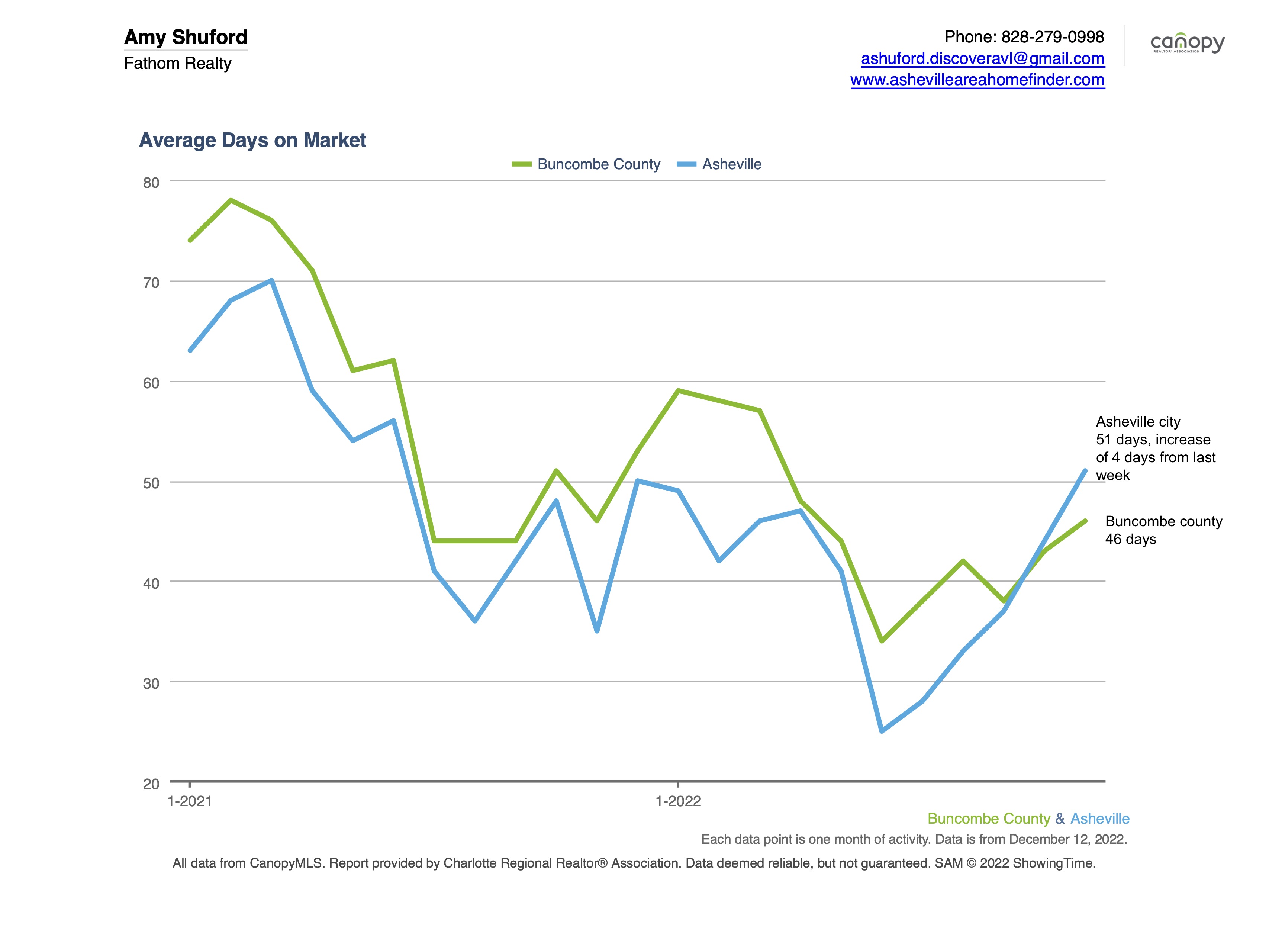 Number of Showings until Pending


The change is negligible indicating that there is still competition for the most desirable properties, however, with a 22 showing average that means that you have a bit of time to make a decision (in general) when you find a home that you like.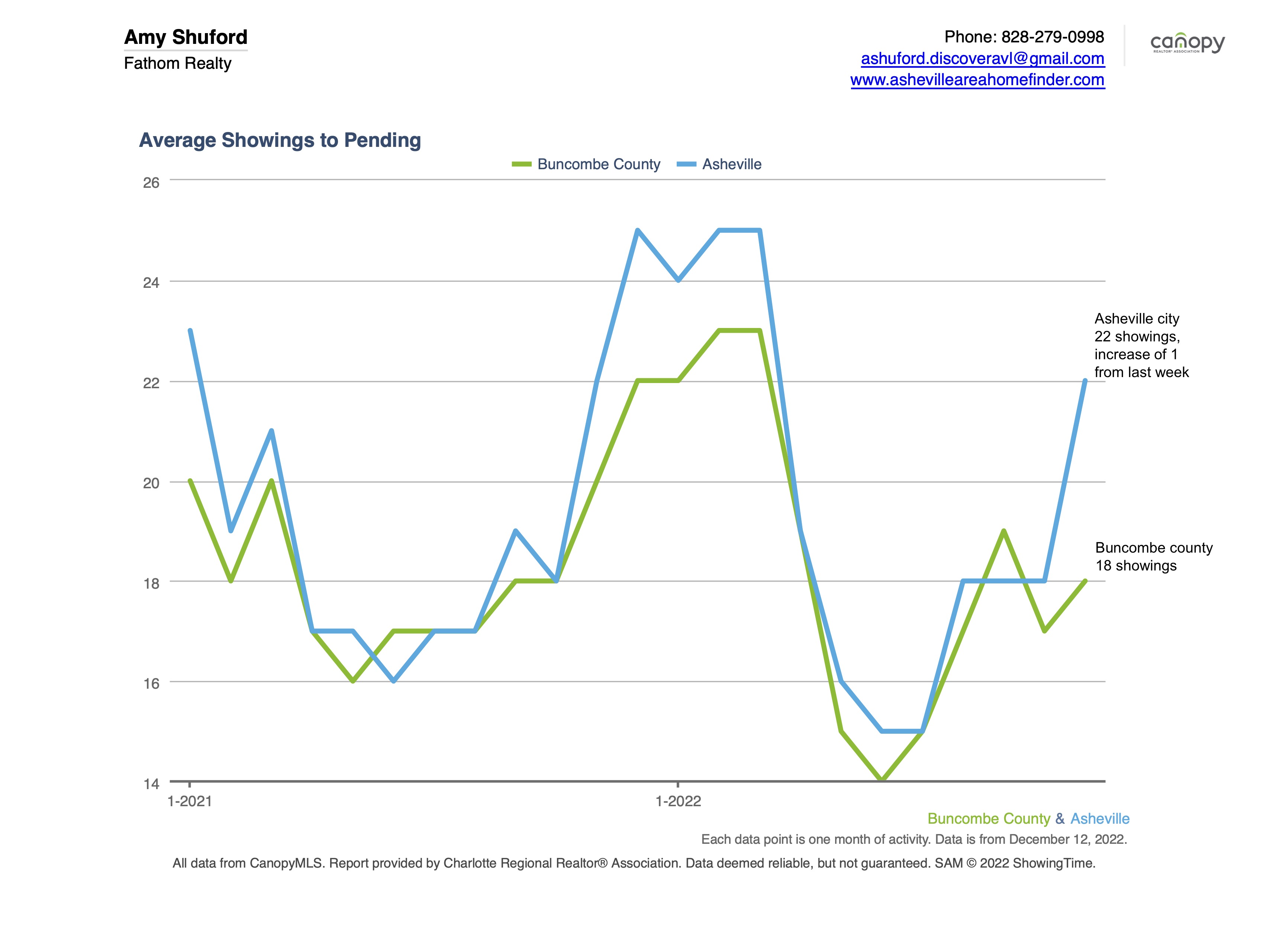 Percent of List Price Received


This percentage is holding fairly steady at this point, again indicating market stabilization.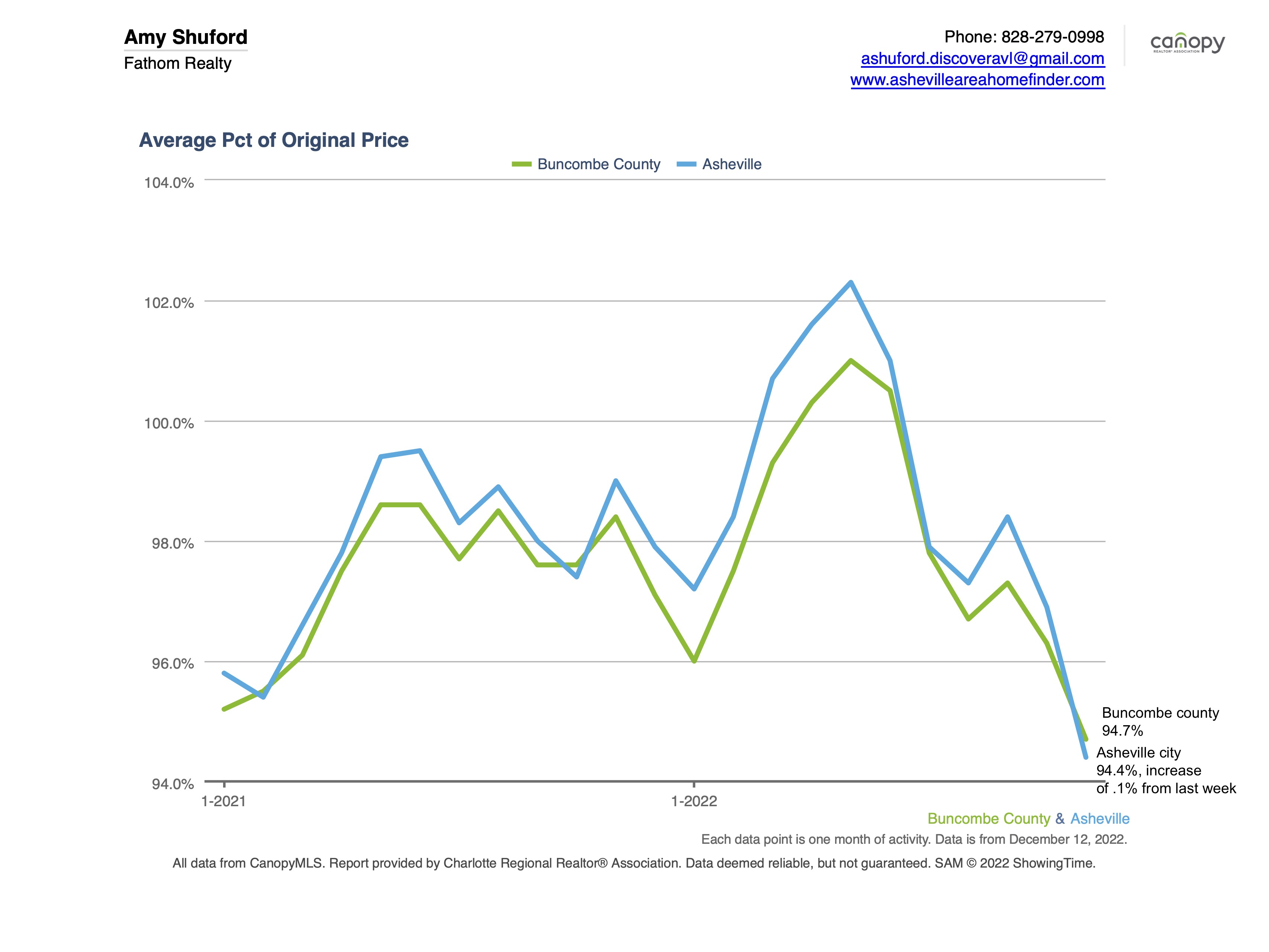 Inventory of Homes


Not a whole lot of change here either from last week. Part of that is due to the time of year with the holidays approaching. We should see a marked uptick in inventory after January 1.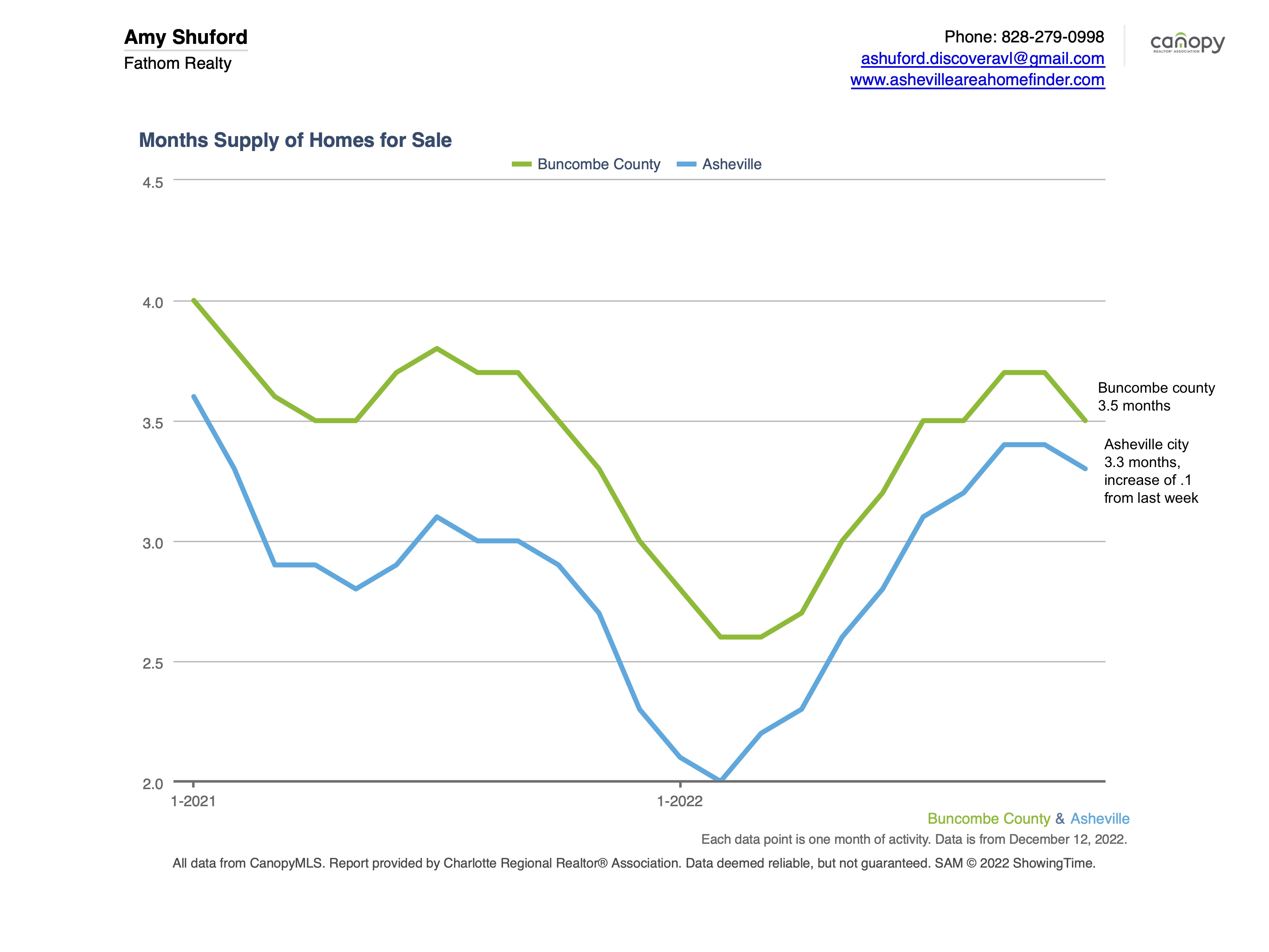 New Listings


Negligible change mostly due to the holiday season.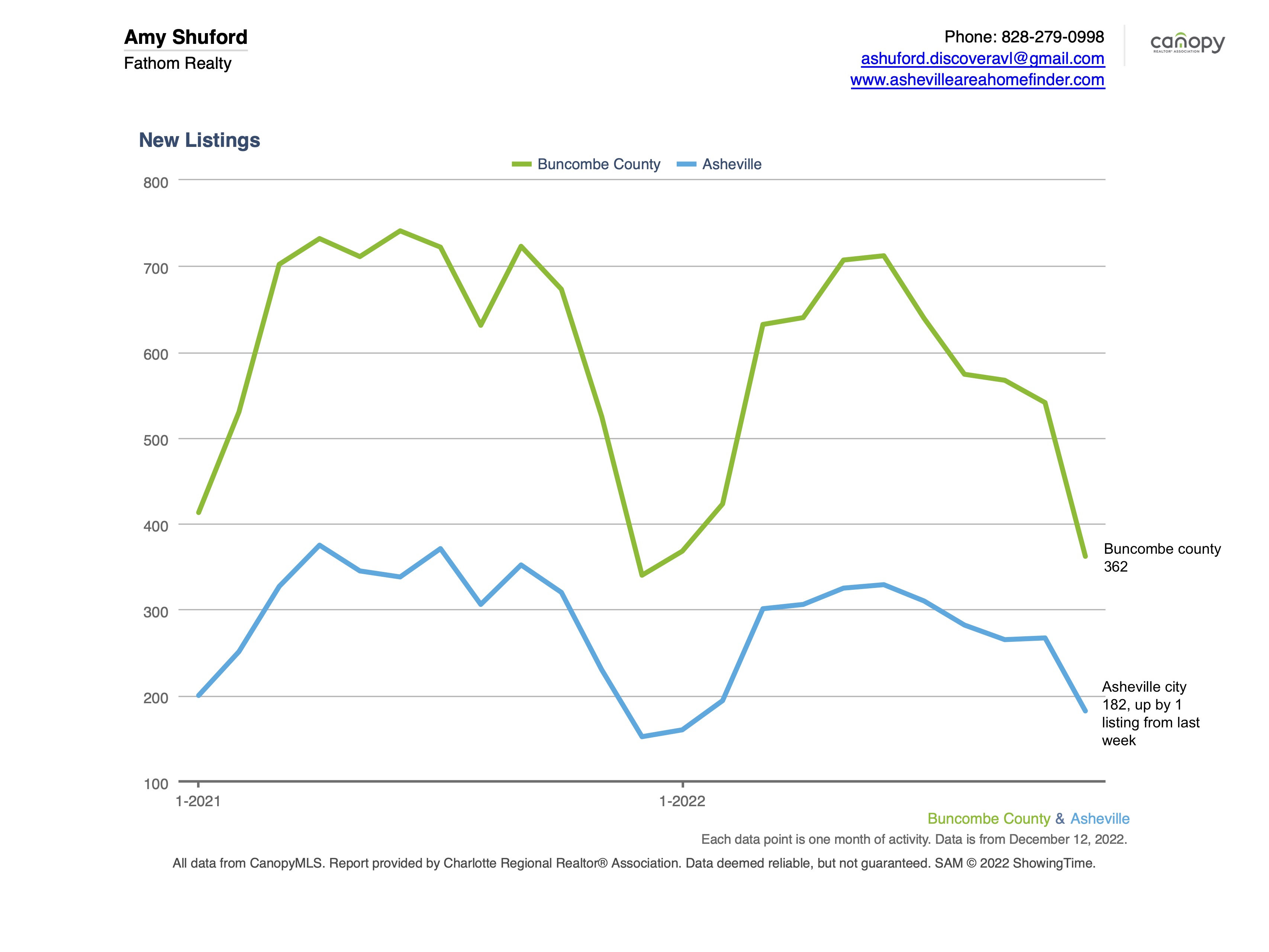 What you should take away from today's report is that properties in more rural areas are becoming more desirable and will increase competition for homes in places like Arden, Weaverville, Black Mountain, Candler, and Leicester. If you are looking for an urban home, now might be the perfect opportunity to grab one as desirability is waning. Be forewarned that if you do decide on a suburban or rural home be prepared to pay a bit closer to list price and to make a decision a bit quicker. Desirability is trending towards these areas.