Saturday, May 13, 2023 / by Amy Brown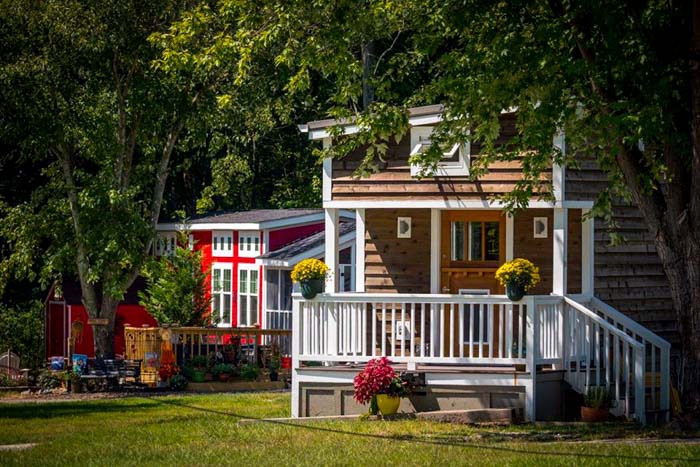 Asheville, NC has become a popular destination for those seeking a minimalist lifestyle. Minimalist living is all about simplifying your life, getting rid of excess possessions, and focusing on experiences rather than things. Here are some ways that people in Asheville are embracing minimalist living:
Tiny homes: Asheville has several tiny home communities, where residents live in homes that are typically less than 500 square feet. Tiny homes are an attractive option for those who want to downsize and simplify their lives.

Outdoor activities: Asheville's location in the Blue Ridge Mountains offers endless opportunities for outdoor recreation. Many people who embrace minimalist living in Asheville spend their free time hiking, biking, camping, and exploring the natural beauty of the area.

Community living: There are several intentional communities in Asheville, where residents live in close proximity to one another and share resources and responsibilities. These communities often have a strong focus on sustainability and environmentalism.

Conscious consumerism: Minimalist living doesn't mean that you have to give up everything you own. Rather, it's about being mindful about what you consume and only buying things that you truly need. Many people in Asheville embrace conscious consumerism by shopping at local farmers' markets, buying secondhand clothing, and investing in high-quality, long-lasting goods.

Small living spaces: Many apartments and houses in Asheville are relatively small compared to other cities, which can make it easier to embrace a minimalist lifestyle. Living in a smaller space can help you to prioritize what's truly important and let go of things that you don't need.
Overall, minimalist living in Asheville is all about embracing simplicity, mindfulness, and a focus on experiences rather than material possessions.

Tiny Homes on Wheels
Tiny houses on wheels are not legally allowed anywhere in Asheville or Buncombe County except for campgrounds at the express discretion of the campground. A tiny home on wheels is viewed as an RV (recreational vehicle) and therefore cannot be legally used a permanent habitable dwelling. Outside of Buncombe County, the Village of Wildflowers and Highland Lake Cove, both in the Flat Rock area, are zoned for RVs and allow tiny homes. In North Carolina, the maximum continuous time you can live in an RV is 180 days.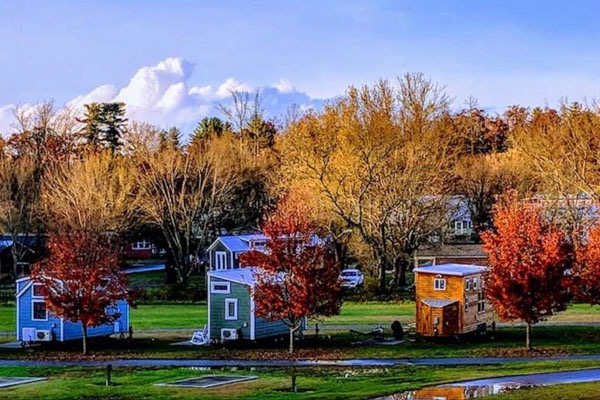 The Meadows, Flat Rock
Tiny Homes on a Foundation
A tiny house on a foundation is legal anywhere within Buncombe County, including Asheville city limits, as long as the home meets the current North Carolina building code. According to Tiny House Asheville, "When planning the size of your house, the building codes to keep in mind are the ones that pertain to minimum size requirements of specific rooms or ceiling heights. For example, there should be a living area or great room of at least 120 square feet."
The community of High Cove in Mitchell County also currently has tiny homes on foundations, and may be open to allowing tiny homes on wheels, as well.
Accessory Dwelling Units
In 2015, the City of Asheville adopted an ordinance regulating the construction of accessory dwelling units (ADUs) within city limits. An ADU is defined by the ordinance as "a separate and complete dwelling unit that is contained on the same lot as the structure of a single-family dwelling or business." A single ADU is allowed on residential lots with a single-family home. The size and footprint of the ADU are relative to the size of the lot and existing single-family home.
For those interested in going tiny, that means you can build a tiny home in the backyard of your existing home and rent out the main structure or otherwise use it at your discretion. The ordinance also offers "practical housing options for the elderly, empty nesters, young students, and small families," according to the city.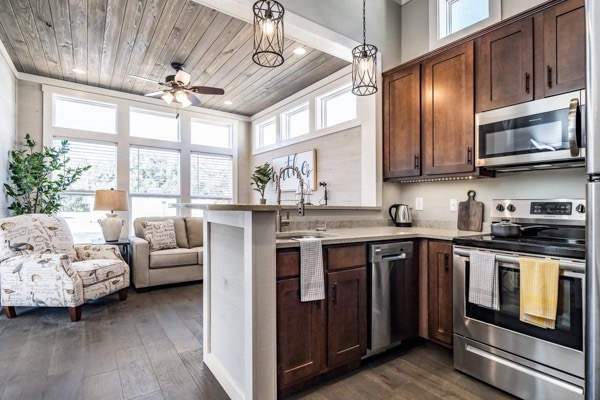 ---
Where can I Learn More about Building a Tiny Home near Asheville?
There are a number of local tiny home forums and communities across Western North Carolina. Great spots to connect with other tiny house enthusiasts on Facebook include Tiny House Asheville and Madison County Tiny/Alternative Living.
For more information about designing and building a tiny home in WNC, contact:
BREVARD TINY HOMES
Brevard, NC
MODCABINS
Asheville, NC
NANOSTEAD
Asheville, NC
WISHBONE TINY HOMES
355 Haywood Road
Asheville, NC 28806
Dedicated Tiny Home Communities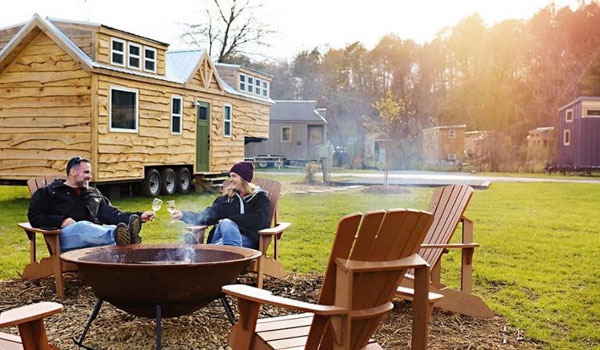 Acona Bell Tiny Home Community, Mills River, NC
https://aconybell.com/


Simple Life Village, Flat Rock, NC
https://simple-life.com/north-carolina/about-the-village/


Take a look at how this homeowner simplified her life and her income!
https://youtu.be/uj8pbtcsNns

I'm here to provide you creative alternatives in your home buying journey!