Monday, December 26, 2022 / by Amy Brown
I hope that everyone had a wonderful holiday weekend!
We are back at it! Let's see where we stand going into the New Year.
Pros and cons of a single family home vs. a condo:
The distinction has become a bit blurry in recent years with many condominiums or townhome communities providing single family like characteristics with the added bonus of less maintenance and recreational amenities. Sometimes it can be hard to decide.
Single family home:
Pros:
1. Privacy - no adjoining walls and therefore less noise and private parking
2. You own the land that it sits on - when purchasing a condo you are buying the structure only, not the land
3. If buying a home outside of a subdivision, no HOA
4. Less rules and regulations
Cons:
1. More maintenance - condo communities usually cover the exterior maintenance of the home as well as the grounds in the HOA fees
2. Unexpected expenses - when it is time for a major repair, such as new roof, it is up to you to cover that where in a condo the community pays for that expense
3. No amenities (unless your home has a pool already or you put one in)
4. No included utilities or trash service
5. More security risk if you travel a lot or live in a more isolated area with few neighbors
Condominiums/Townhomes:
Pros:
1. Lock and leave - with other people close by, you have the added security of someone looking out for your home when you are not there. This makes condos a great choice for a vacation home or part-time residence.
2. Exterior maintenance and repairs included
3. No yard work
4. Recreational amenities included such as pool, clubhouse, rec center, etc.
5. Social community - most complexes have social events so that you can easily make new friends in a new place
Cons:
1. Less privacy
2. Rules and regulations - most communities have regulations on daily activities from trash day to what size pets, if any, that you can have
3. HOA fees - depending upon the amenities offered, some HOA fees can be pretty high
4. You only own the interior walls of your home
5. Most do not have private outdoor spaces
The biggest difference between a single family home and a condo is that they generally cost less! So let's take a look at the comparison statistics between the two so that you can decide which lifestyle choice works best for you and your budget.
Average Sales Price


The average sales price for a condo in Asheville is over $100,000 less than a single family home.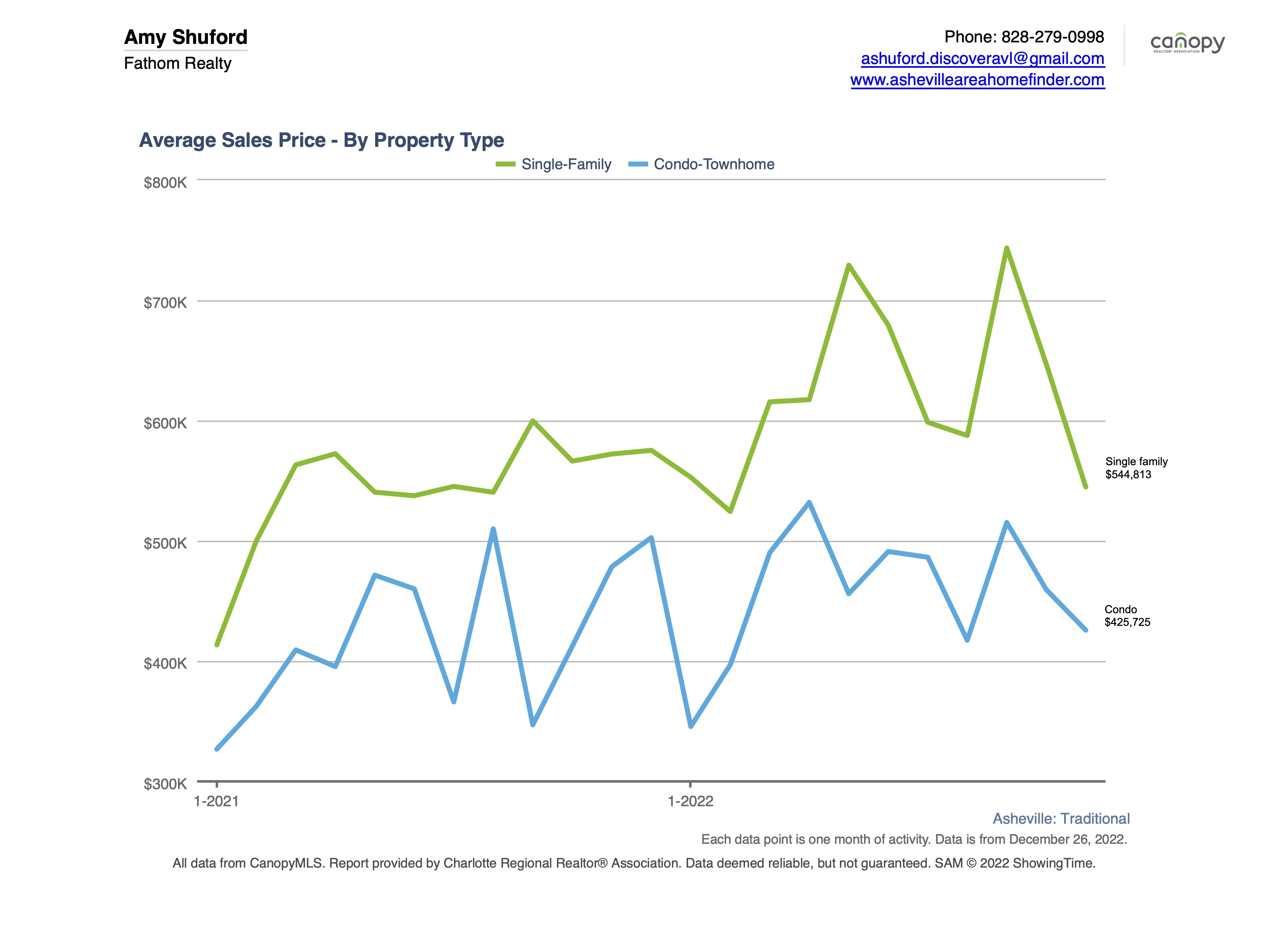 Percent of Original List Price


You have a little bit more bargaining room with a single family home than you will when purchasing a condo.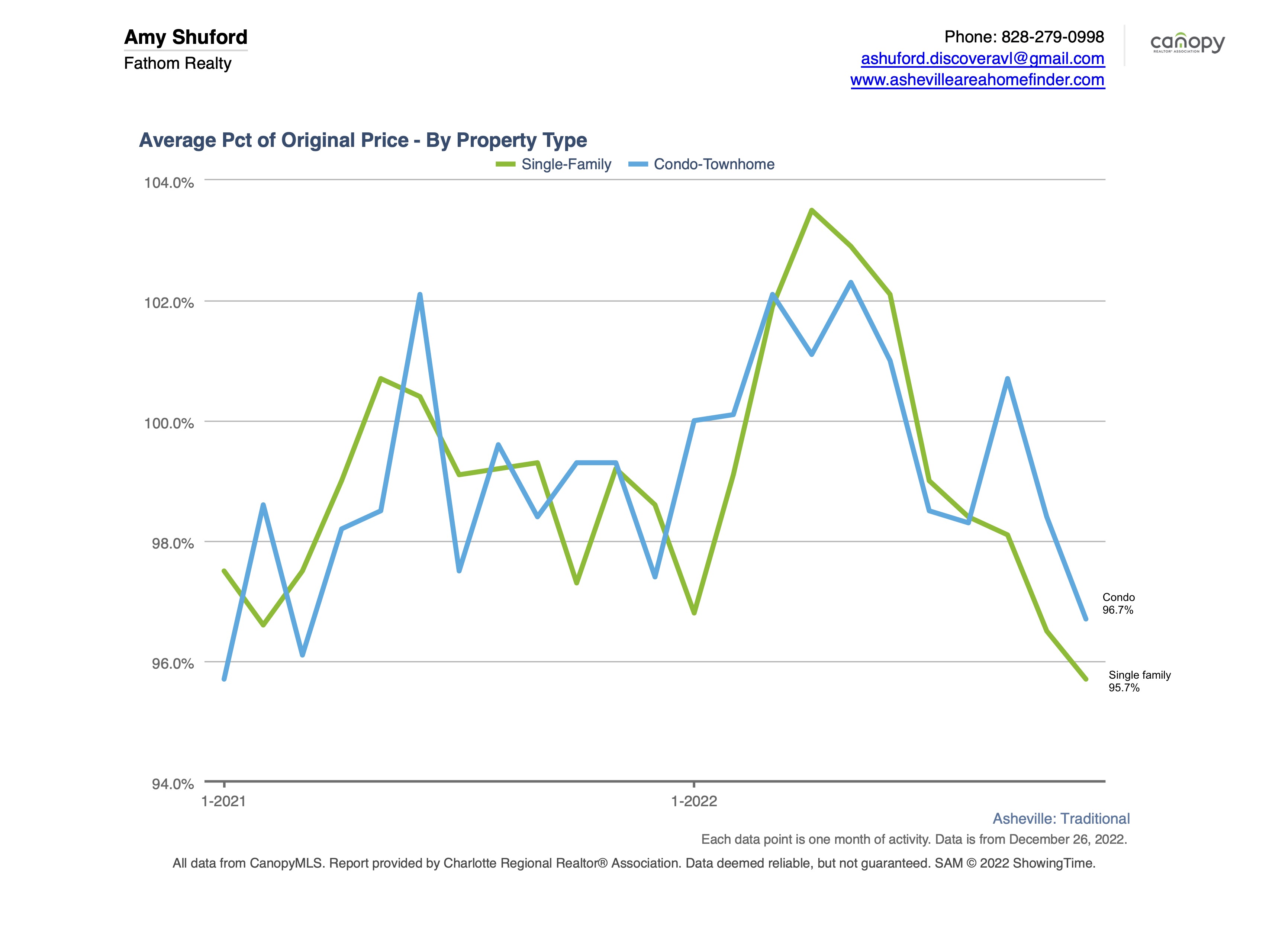 Days on Market


You will have twice as long to decide when considering a condo vs. a single family home as they are in less demand.
Inventory


You have almost the exact same amount of properties on the market either way.
Number of showings until property is under contract


The number of showings until pending is equal meaning that demand is the same regardless of property type.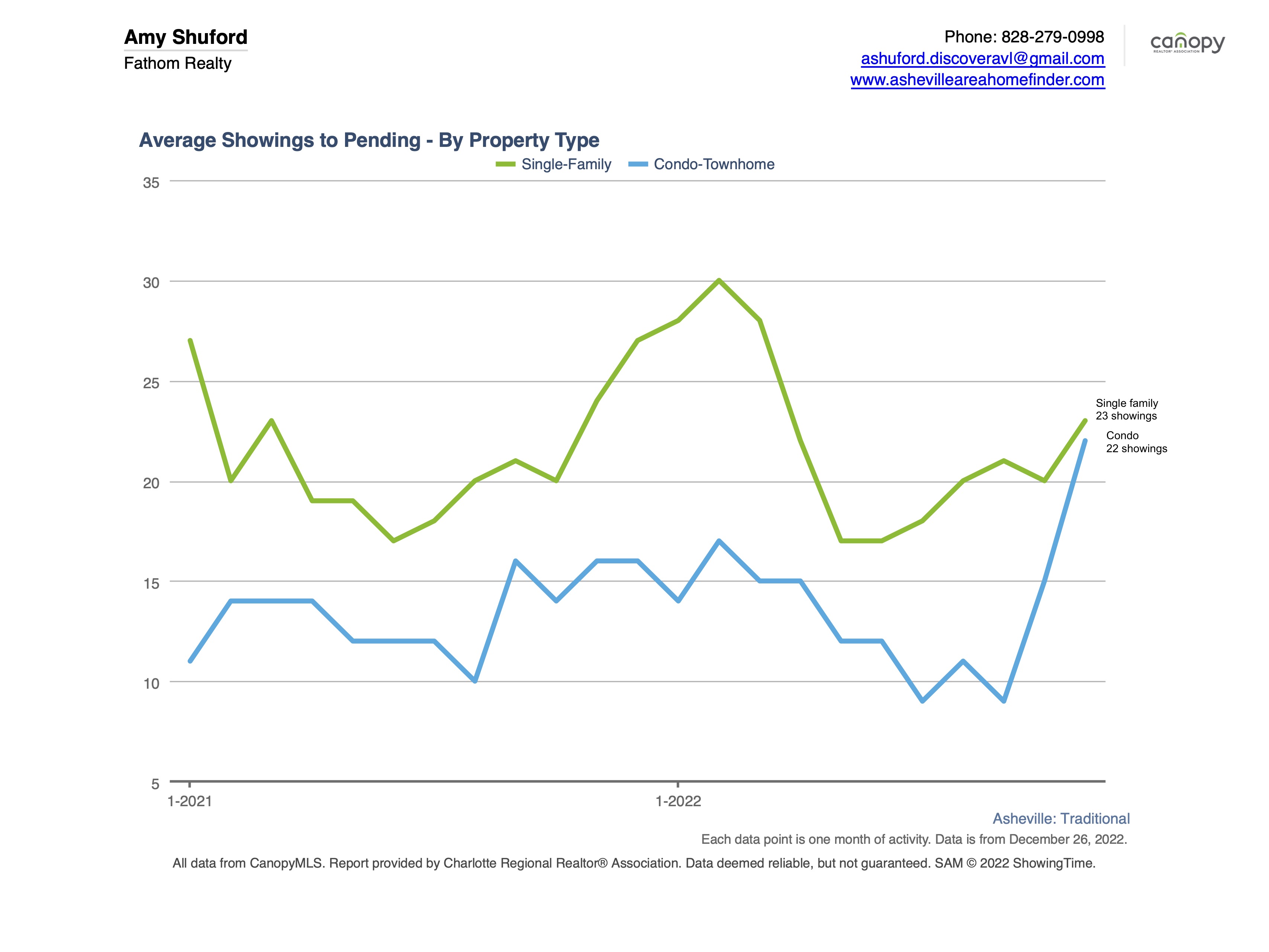 New Listings


This statistic is more of a reflection of our market in general. We are primarily a second home and retirement market with a more mature demographic. Single family homes have a higher turnover rate than condominiums here so you will see less new condo listings than you will single family homes in the inventory.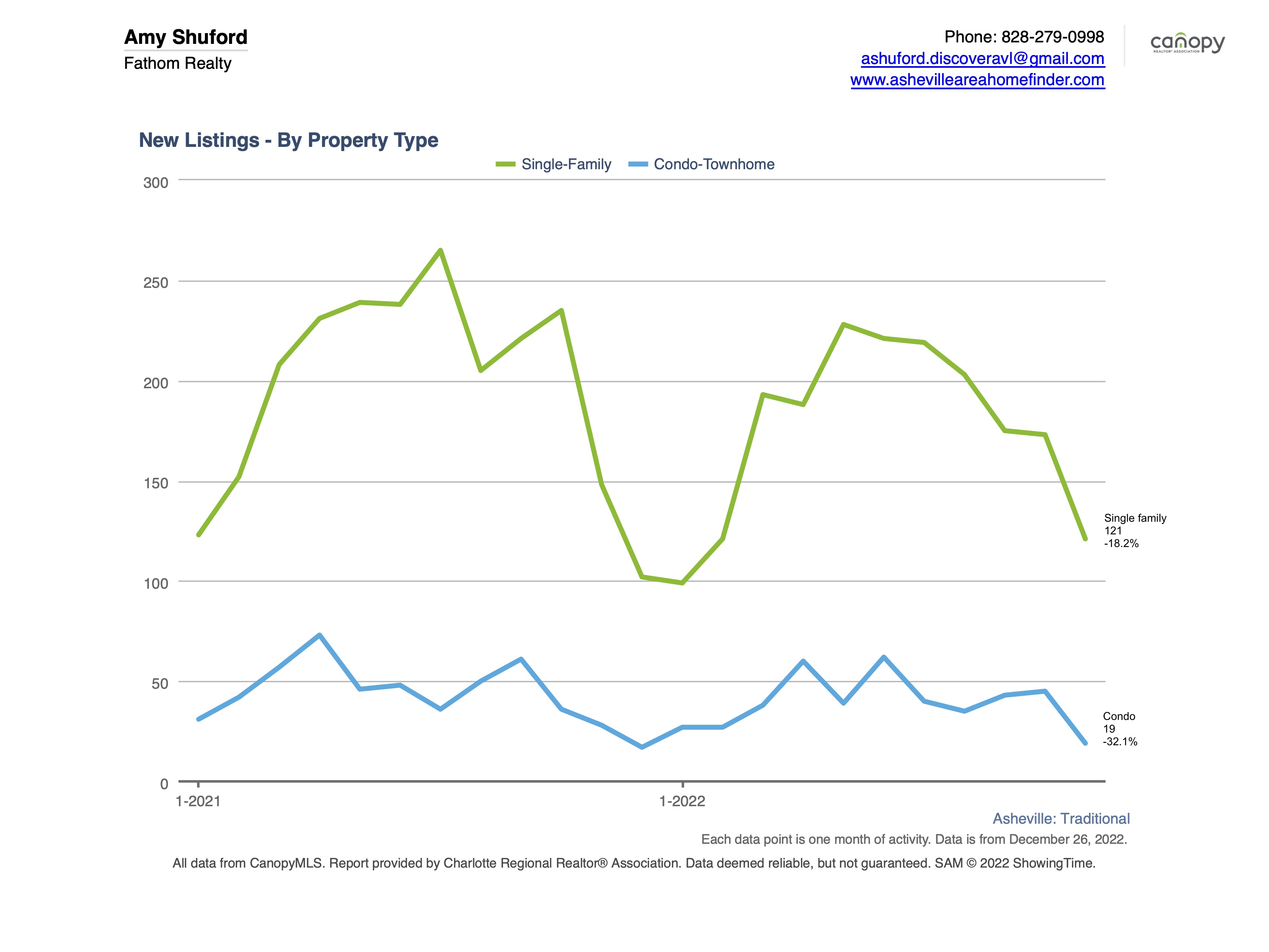 No matter what choice suits your lifestyle best, know that I am here to help and advise you down whatever path you decide. Give me a call and I am happy to discuss the options with you.