Monday, June 12, 2023 / by Amy Brown
We are heading towards balance.
What does that mean exactly? Well, let's take a look at the numbers.
• New Listings decreased 9.4% to 307
• Pending Sales decreased 1.6% to 243
• Inventory increased 7.3% to 1,874
• Median Sales Price increased 2.2%
• List to Close increased 17.7% to 93 days
• Percent of Original List Price Received decreased 3.5% to 97.0%
• Months Supply of Homes for Sale increased 46.2% to 1.9
Regional Statistics
We are reaching close to the same numbers of inventory that we had 1 year ago.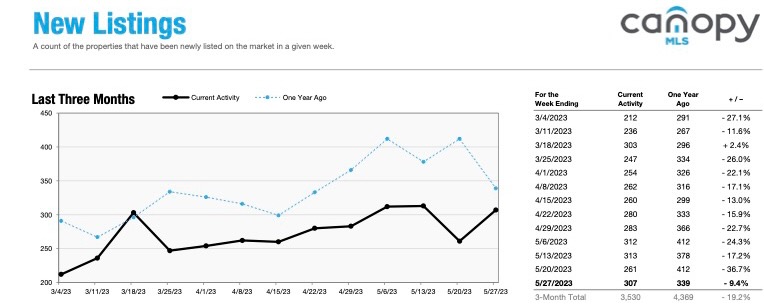 Pending sales are also balancing.

And inventory is actually higher.

However, prices are still on the rise. Why is that?
Due to the current mortgage interest rate, housing affordability is at its lowest rate ever; even lower than 2008 during the financial crisis. With rates being what they are, a family that makes an annual income of $75,000 can only afford a $267,000 home, well below the average home price for this region. This is causing many more families who would have made a move this year to stay in their homes out of fear of finding the next place to go and unable to upgrade to the next best home.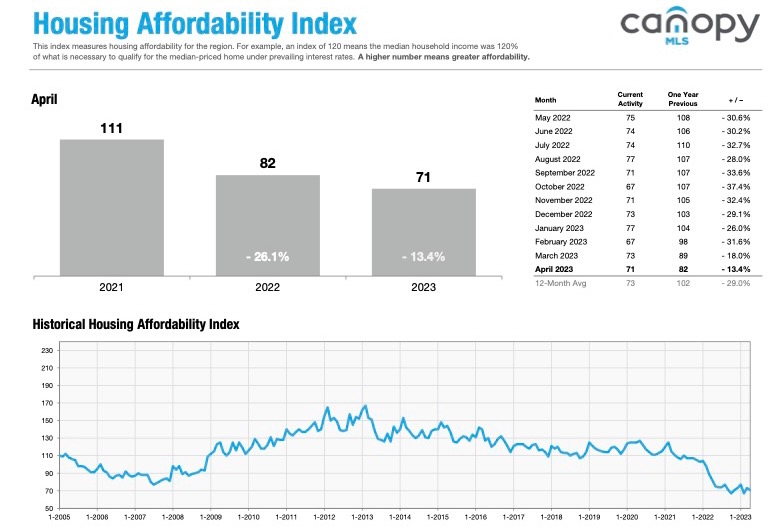 This is keeping inventory well below the norm and thus driving home sales prices ever higher in the coming weeks.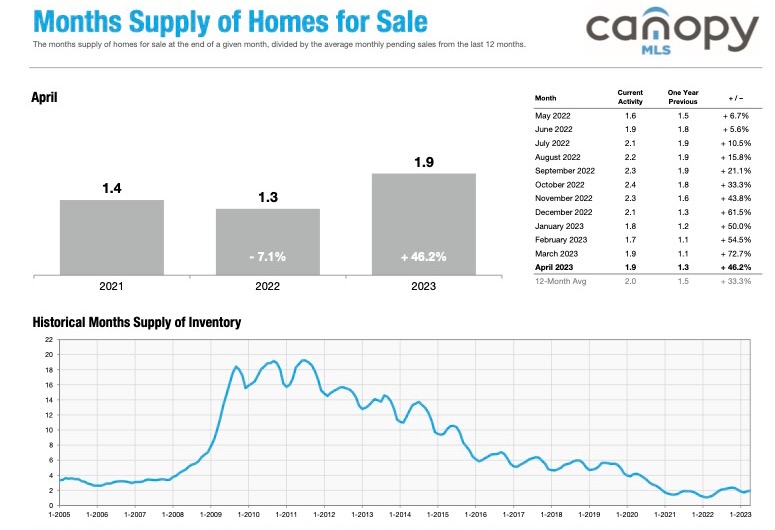 What to expect


If you are a seller:
Expect your home to stay on the market much longer before receiving an offer. If you are looking to purchase as well, you need to get your home SOLD FIRST before you put an offer in on something else. We can always negotiate a
seller leaseback
so that you can rent your current home while you look for your next one (a seller leaseback is renting your own home for a negotiable sum until you can close on the next one. This saves you from having to move twice). Also, be prepared to negotiate on price and repairs. Sellers are currently receiving 97% of list price so don't shut the negotiation down before it starts by being inflexible.
If you are a buyer:
The Feds are set to meet again on June 13-14 to decide if they are going to raise the mortgage rates for the 11th time this year. STOP WAITING TO BUY A HOME. Inventory is only going to get lower, home prices will continue to rise yet at not as drastic an amount as in previous years, and mortgage rates are either going to continue to go up or plateau; they are not going to drop again and we will not see rates in the 3 percents for a very long time to come. If you want to buy a home, buy it NOW!
I can't be any clearer than that my friends...
Call me for more information, mortgage statistics, or area news. Bringing you the latest in real estate for your week, enjoy!