Saturday, February 18, 2023 / by Amy Brown
Inventory is increasing and we have some great new homes on the market this weekend! When searching for a home from outside of the area, it can be confusing to know where to look. The map below highlights some of the most popular areas of the city to give you a better idea of where to start your search.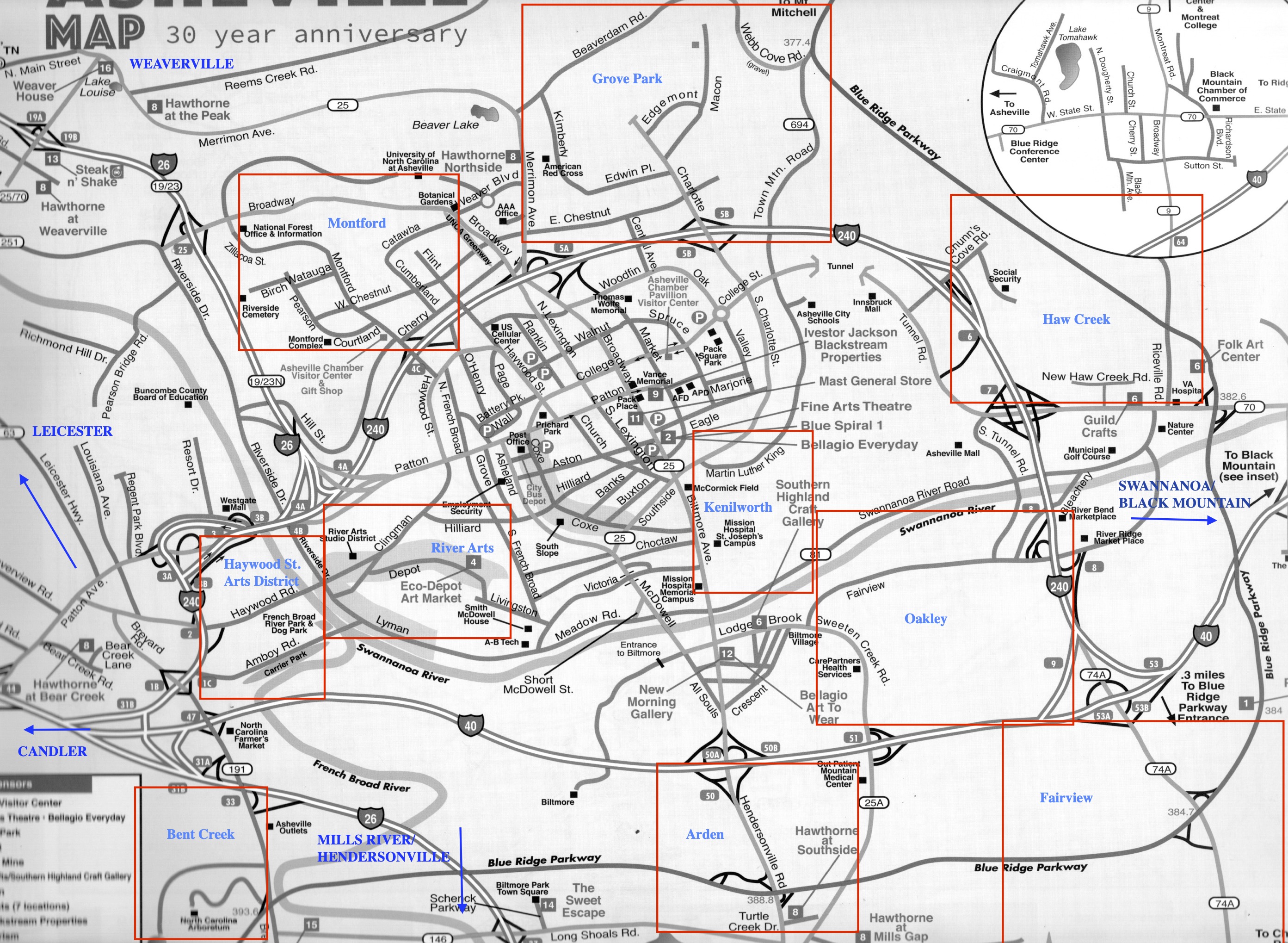 Montford, Kenilworth, and Grove Park are going to be your historical neighborhoods with larger, classic homes built in the 1920s.
Oakley and the Haywood St. Arts District are going to be your 1920s bungalows.
Haw Creek and Bent Creek will be mostly 1960s brick ranchers.
Arden is your more 80s and 90s contemporary style homes.
And Fairview is a mix of contemporary and new construction with some rural country properties with larger parcels.
I am attaching a more detailed neighborhood guide below. Please call me with any questions so that I can guide you in the right direction. Location is everything! 828-279-0998