Thursday, July 27, 2023 / by Amy Brown
There is no doubt that there is a shift in the air and it's not one that has been easy for sellers to wrap their heads around. In a market where buyers have been banging down their door before they can even get the sign in the yard, we are now experiencing more of the sound of crickets than happy feet on the doorstep. Marketing expertise is needed now more than ever in order to get homes sold and most of all, get them seen.

As the market continues to cool, buyers are not in such a rush. They are also a lot more picky about what they are willing to pay for than they have been in previous years. Gone are the days of inspection and appraisal waivers and we are seeing more price reductions come on the market every day.

Sellers...what this means is that you need to be aware of what the market as a whole is doing, what your agent is doing for you in the way of advertising, and most of all, how you are pricing your home. Did you know that sellers who price their homes 2-5% below market value actually sell for 10% higher in 75% less time than those who stick with market value or above market price?

Pricing below market value allows your home to stand out from the competition which means an increased number of showings and less days on market. Also, if your real estate agent is taking beautiful, high quality professional photos, creating an entertaining video, and getting the exposure needed outside of the local area using PAID advertising that your home is going to sell for much higher and have the opportunity to be seen by thousands versus a few hundred. Appearance, advertising, and exposure matter!

To help you avoid making a mistake that can cost you tons of time and money, let's take a look at 6 common (but bad) reasons sellers give their real estate agent for not wanting to reduce the price of their house:
1) My neighbor said it's priced well and should sell quickly…
You can substitute the word neighbor with friend, family member, barber, co-worker, or any other type of person you know, but it won't change the fact that just because someone you know said your house is priced well, it doesn't mean it's true.
People are often just being polite and supportive when they make an off-handed comment that your house should sell quickly. It isn't meant to be taken literally and used as your rationale for sticking to your guns on price.
2) Everyone else is just giving their house away…
It's easy to feel like every other seller out there is under-cutting your price just to get their house sold quickly. But there's no way everyone else on the market is just so desperate, or easily convinced by their agent to "give" their house away. They're just priced well based upon the sales prices of other recently sold houses, as opposed to trying to get way more than any other similar house has sold for.
3) Prices are only going to go up…
Historically home values do always go up over time. But that typically takes longer than most peoples' houses are on the market. So, unless you're planning on holding onto your house for a few more years, this isn't a good argument for not reducing your price.
(And this applies even in a hot market where houses are selling quickly and over asking price. If yours isn't selling in a market where prices are going bonkers, your price is bonkers.)
4) We're going to need that wiggle room during negotiations…
Building in room to negotiate is a self-fulfilling prophecy. Ironically, the more wiggle room you build into your price, the more you'll eventually have to wiggle on price! If you price your house too high, it's going to sit on the market longer. The longer your house is on the market, the more buyers will feel free to come in with lower offers… which is still better than all of the buyers who won't even bother to write up an offer if they feel your price is way too high.
5) When the right buyer comes along, they'll see the value…
If you find yourself saying that you're waiting for the elusive "right buyer" to eventually come along, the chances are you've already let several other "right buyers" slip through your fingers who chose to buy another house that was priced more appropriately.
Buyers are armed with market data and won't be fooled by a price that's more fantasy than reality, no matter how much they love your house.
6) The buyers' agents obviously aren't selling the house well, or are missing important features…
Agents show their buyers many houses, and (for the most part) each buyer they work with only ends up buying one of them. So they're showing a lot more houses that their clients don't buy, than they do buy. So, rest assured that they'd love for your house to be the one their buyers want. It's not like they're walking around trying to find things to bash about your house, or are failing to point out custom built-in cabinets that you think make or break the sale.
But what they're sure to point out — no matter how much they like your house, or how perfect it is for their client — is when your price is way too high for what it is.

Here is what you can expect when working with us...
https://youtu.be/PB7R6-iKeLc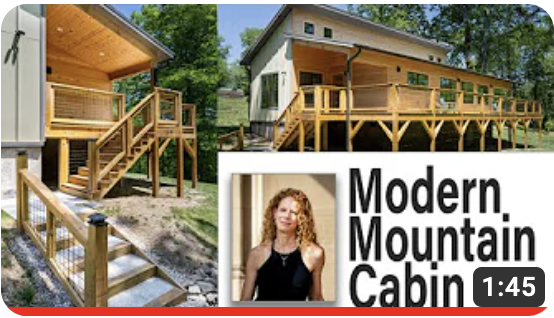 WHO YOU WORK WITH MATTERS