Tuesday, July 18, 2023 / by Amy Brown
As I have mentioned before, Asheville is a city that had its heyday in the 1920s and many of the neighborhoods, especially around the downtown area, reflect the style of the period.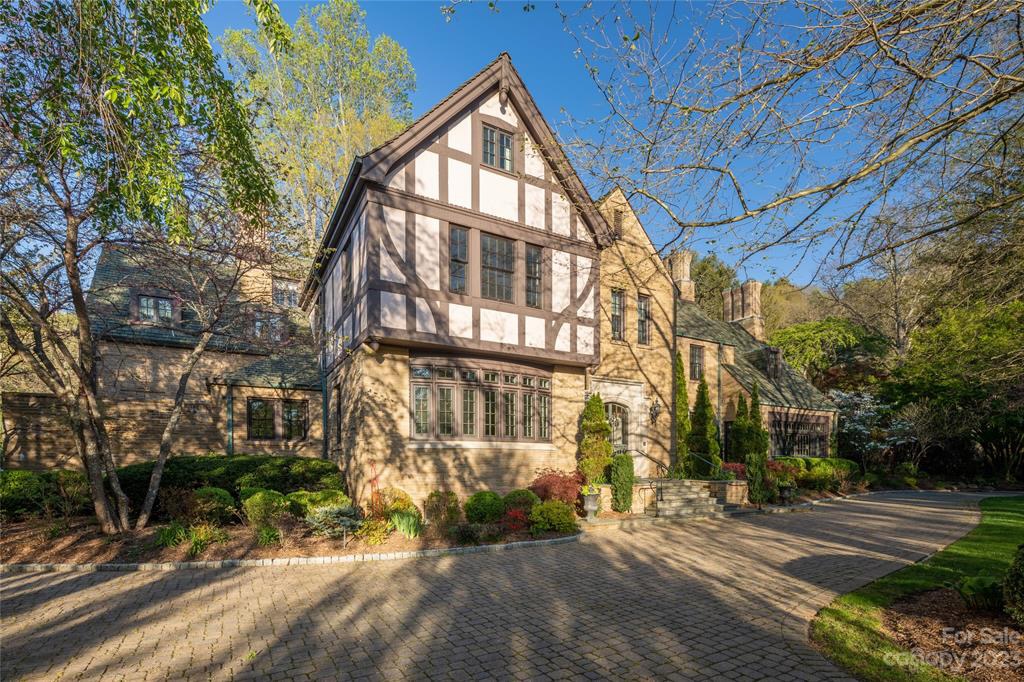 As building extends up the mountain ridges, I have noticed a change to our landscape which looks much more urban and is taking on the style of more western tastes such as shed, single pitch roofs, iron railings, sleek and clean designs with a lot more simplicity. I have also noticed a focus on environmental friendliness and sustainability so more homes are being constructed utilizing solar energy and either salvaged or recycled materials.
This pre-construction from Osada Construction represents just that.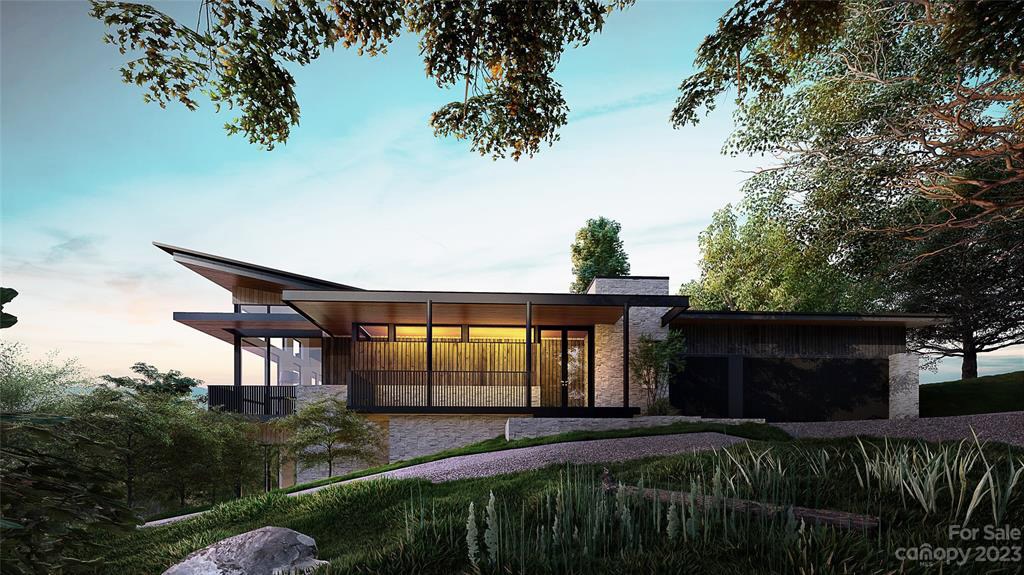 Conceptualized by Vellum Architecture + Design, the inspiration for this home is to blend outdoor and indoor living. In this style, main living spaces are massive and open with floor to ceiling windows, lots of light, and meant to create a feeling of living above the treetops rather than inside of four walls. Coming in at just under 5,000 sf, this home is set for completion in 2024 and is located on Reynolds Mountain to take advantage of the panoramic views.
This home by WSM Craft and W. Smith McAuley located in Sovereign Oaks is a Taliesin design reminiscent of Frank Lloyd Wright's prairie-style organic architecture.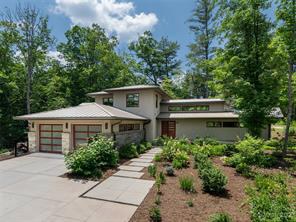 Notice the multi-layer roof pitches utilizing transom windows for light input near the ceiling to create a feeling of airiness from above yet cozy experience on the floor below.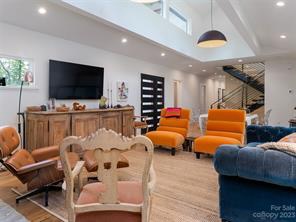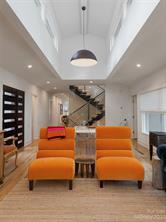 Though just as grand, the feeling is very different with the space being more long and rectangular rather than square and deep.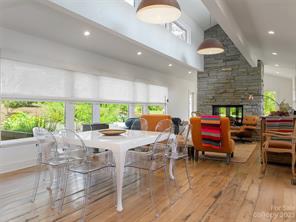 Constructed with salvaged flooring, combustion fireplace, and Haiku fans, the focus was extended to the outdoor space with terraces and pathways leading to organic herb and vegetable boxes. The heated pool is very inviting as well.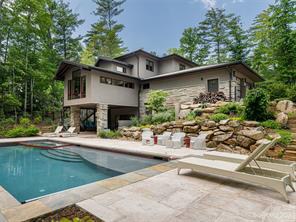 While I am a huge fan of the historic home, there is no doubt that tastes are changing and so are the faces of homes as we go to more eco-conscious building practices and lifestyles.
For builder recommendations that utilize this type of aesthetic I recommend taking a look at the following sites:
Jade Mountain Builders
https://jademountainbuilders.com/
Osada Construction
https://www.osadaconstruction.com/
Steel Root Builders
https://steelrootbuilders.com/

With the right architect and contractor, you can create a masterpiece of refinement and elegance set in the location that you most desire.
For more information on how to build in the Asheville area, who to call, and how the process works, please give me a call. I am a specialist in custom home new construction.