Friday, June 23, 2023 / by Amy Brown
BUYERS BEWARE!...The Feds at their last meeting this past week thought that this pause would be enough to put a damper on inflation...now they are second guessing themselves. Rumor has it that there is set to be another 25 basis point hike as early as July! pushing the benchmark range to 5.25-5.5%. This will more than likely push mortgage rates over 7%. They also plan to make one additional raise again before the end of the year. If you are waiting...STOP! Buy now! The cheapest that homes are going to be is TODAY!
Excerpt from
Feds Leave Rates Steady But Forecast More Moves, The New York Times
Policymakers also predicted in their economic forecasts that they might raise interest rates even further — to 5.6 percent by the end of 2023. That would amount to two more quarter-point rate increases over the course of the Fed's four remaining meetings this year. The projections sent a clear signal that Fed officials are increasingly worried about inflation's staying power and will need to do more to cool growth and bring price increases under control.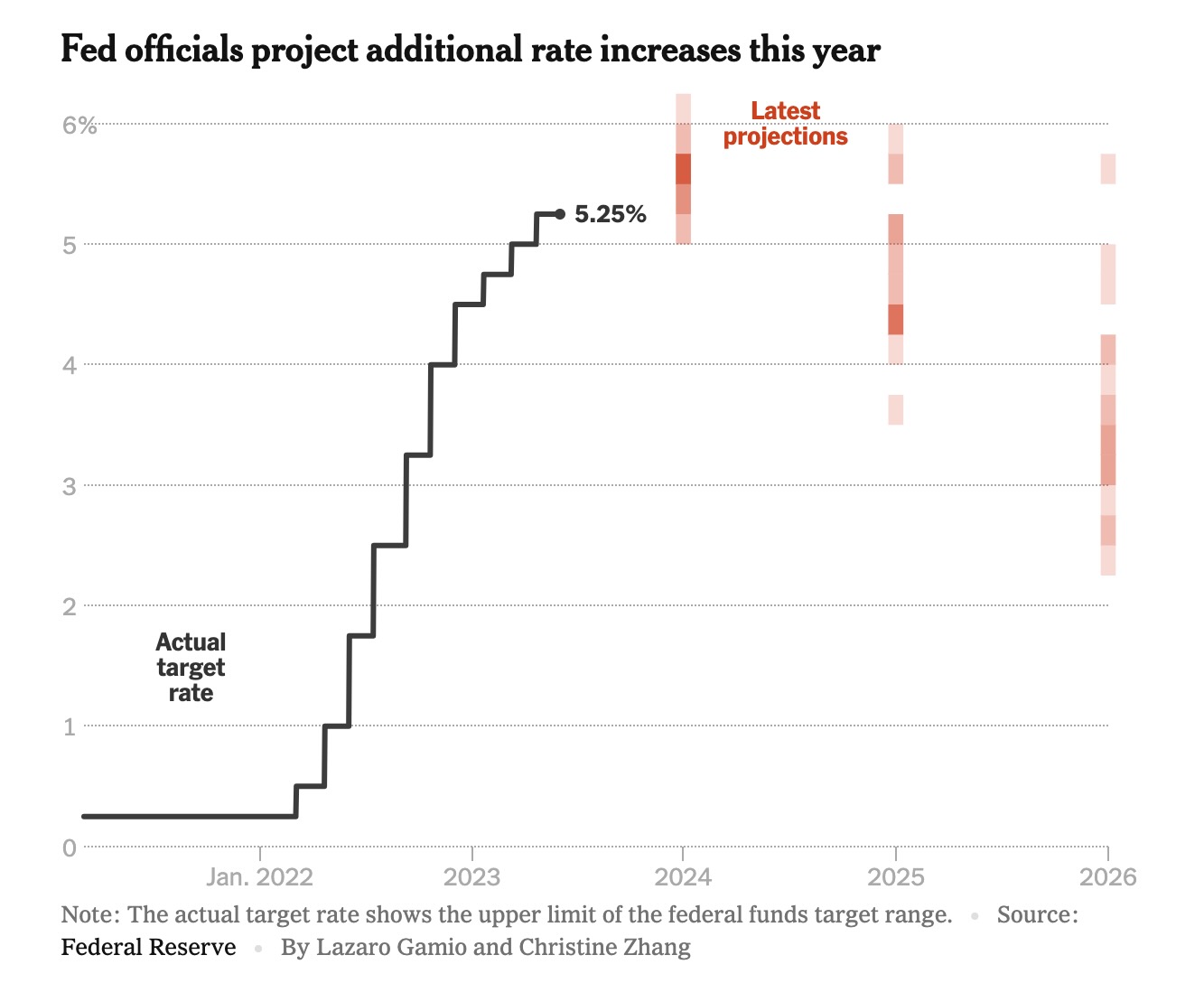 Mr. Powell made clear on Wednesday that the decision to skip an increase this month did not mean the Fed was giving up on its push to tame price increases.
The rate moves that the Fed has already made are still trickling through and weighing on the economy. And the prospect of even

higher borrowing costs

could keep lenders and consumers cautious, helping to slow economic growth.




See the full article here:
https://www.nytimes.com/2023/06/14/business/what-to-know-about-the-feds-meeting-today.html
Enjoy your day but it's time to move! Carpe Diem my friends...