Tuesday, January 17, 2023 / by Amy Brown
Driving in our mountain city can be a bit of a surprise, especially for those who come from a land of flat and wide highways. But with a little practice you can zip around our mountain curves like a native!
Asheville was built for the streetcar in the 1920s and the road system was made for that form of transportation rather than today's modern car. Streetcars did not require the width of road span that we are used to today because they shared the rail system or electric line so that only one streetcar was made to traverse up and down the road at a time with enough room to allow passengers to disembark and board.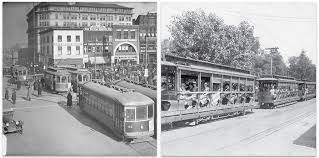 Because of this infrastructure plan, roads, especially throughout the city, are very skinny with narrow lanes. It is also not uncommon that with cars parked along the side of the street that you must drive into oncoming traffic in order to pass.
While that may seem treacherous, the good thing about driving here is that this is the South, full of friendly folks that are only happy to wait while you pass. No one here drives very fast.
You will also experience a lot of switchbacks and curvy mountain drives throughout residential districts where you must share the road with joggers and bikers. Again, with a little caution and patience, it just comes with living in our mountains.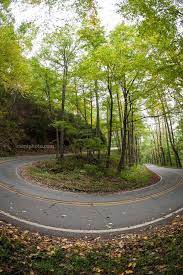 Expect that many roads will only be big enough for one car to pass since we don't have the space for wide roadways. The same steepness and narrow passage should also be accepted for most driveways as you are viewing homes.
Remember what your mother taught you and mind your manners! Southerners are always polite! With some graciousness, southern charm, and patience you will soon be driving like a local with a glass of sweet tea in your cupholder.
For some of our favorite scenic drives, please see the link below.
https://www.carolinamornings.com/favorite-scenic-drives/


Have a great day!