Tuesday, December 27, 2022 / by Amy Brown
If you are looking for something unique and you like Asheville, you may not be expanding your horizons far enough. There are a lot of off the beaten path locations, a fairly short drive from the city, where you can find a luxury retreat with privacy, land, and incredible views.
Here are some of the nearby locales where you can find an incredible home in an area that you may not have considered.
Rutherfordton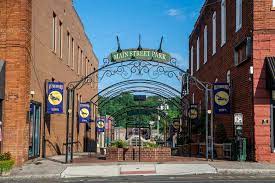 Rutherfordton is located in the foothills area of the Blue Ridge plateau and is actually very centrally located to Charlotte, Greenville, SC, Tryon, Hendersonville, and Asheville. It is only 16 miles from Lake Lure and a 20 minute drive to the Tryon equestrian center if you love horses. It is a charming small town where you can buy a lot more home and land for the money.
https://www.romanticasheville.com/rutherfordton
Canton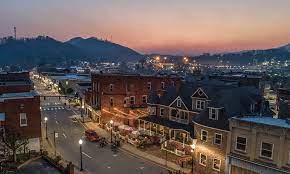 Canton is nestled in a little valley 20 miles west of Asheville in Haywood county. It is the home of the Pigeon River basin which makes it a hub for rafting, fishing, and kayaking. It is also a very short drive away from the charming town of Waynesville.
https://visitncsmokies.com/mountain-towns/canton/


Mills River



Mills River is just a hop, skip, and a jump from trendy S. Asheville. You can be in downtown in 15 minutes and in Arden in about 7 minutes. It is the halfway mark between Asheville and Hendersonville and is very convenient to the Asheville airport if you have to travel often. Mills River also has one of the best mountain biking, trail running, and hiking forests in the area.
https://www.millsriver.org/


Hendersonville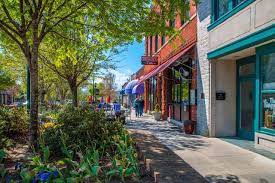 Hendersonville is the second largest city in the area located 30 miles south of Asheville. It maintains its small town charm while still having all of the needed conveniences of the city. It is also an agricultural hub for apples with the celebrated tradition of the Apple Festival every year in the fall.
https://visithendersonvillenc.org/?gclid=CjwKCAiAzKqdBhAnEiwAePEjkh4m_hb3MdxuZDY2M86FOMEFHmO1BQclm6RL8dYooCvPOHZBFLhZfBoCl1IQAvD_BwE


Burnsville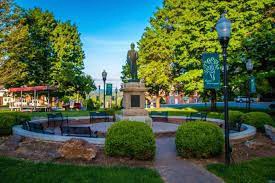 Burnsville is the home of Mt. Mitchell, one of the highest peaks in WNC. It is an artsy community known for hiking and golf. It is also an easy drive to the ski slopes in Banner Elk. Burnsville is 40 minutes northeast of Asheville.
https://www.exploreburnsville.com/


Lake Lure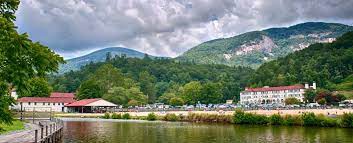 One of the most beautiful little mountain lake towns, Lake Lure is surrounded by beautiful slick rock faces and breathtaking beauty. It is also right next to Chimney Rock Park which is a fantastic hiking and hang gliding escape. There are also numerous restaurants, a beach, and several wineries. Only a short 45 minute drive east of Asheville.
https://www.romanticasheville.com/lake_lure.htm


Maggie Valley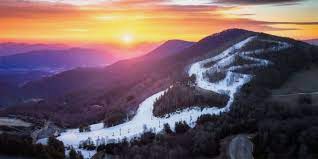 Maggie Valley is mountain country at its finest. This is a ski town reminiscent of skiing towns from the 1950s. It has a lovely little river running through it and is also right outside of the Great Smokies and Cherokee. Located 1 hour west of Asheville.
https://visitncsmokies.com/mountain-towns/maggie-valley/


Mars Hill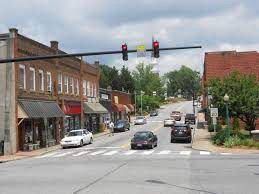 Mars Hill is a charming university town located 30 minutes north of Asheville and only 10 minutes from Weaverville. It has a great small town feel. Also, the local ski mountain, Wolf Laurel, is right nearby. An easy winter day trip from Asheville and a nice place to spend the afternoon.
https://www.romanticasheville.com/mars_hill.htm


For additional information on these or any other neighboring towns, please call any time!