Monday, November 28, 2022 / by Amy Brown
Today we are going to do a comparison analysis of Buncombe county vs. Asheville city.

What you will see is that metrics are starting to flatten as we head into a buyer's market. While we are still a ways from it (a buyer's market = months supply > 6), we are more than 50% of the way there with days on market increasing, percent of original list price received dropping, and sales prices dropping slightly.

What the comparison will demonstrate is that you can still get more for your money in the county versus the city limits with the tradeoff being convenience and amenities.

Months Supply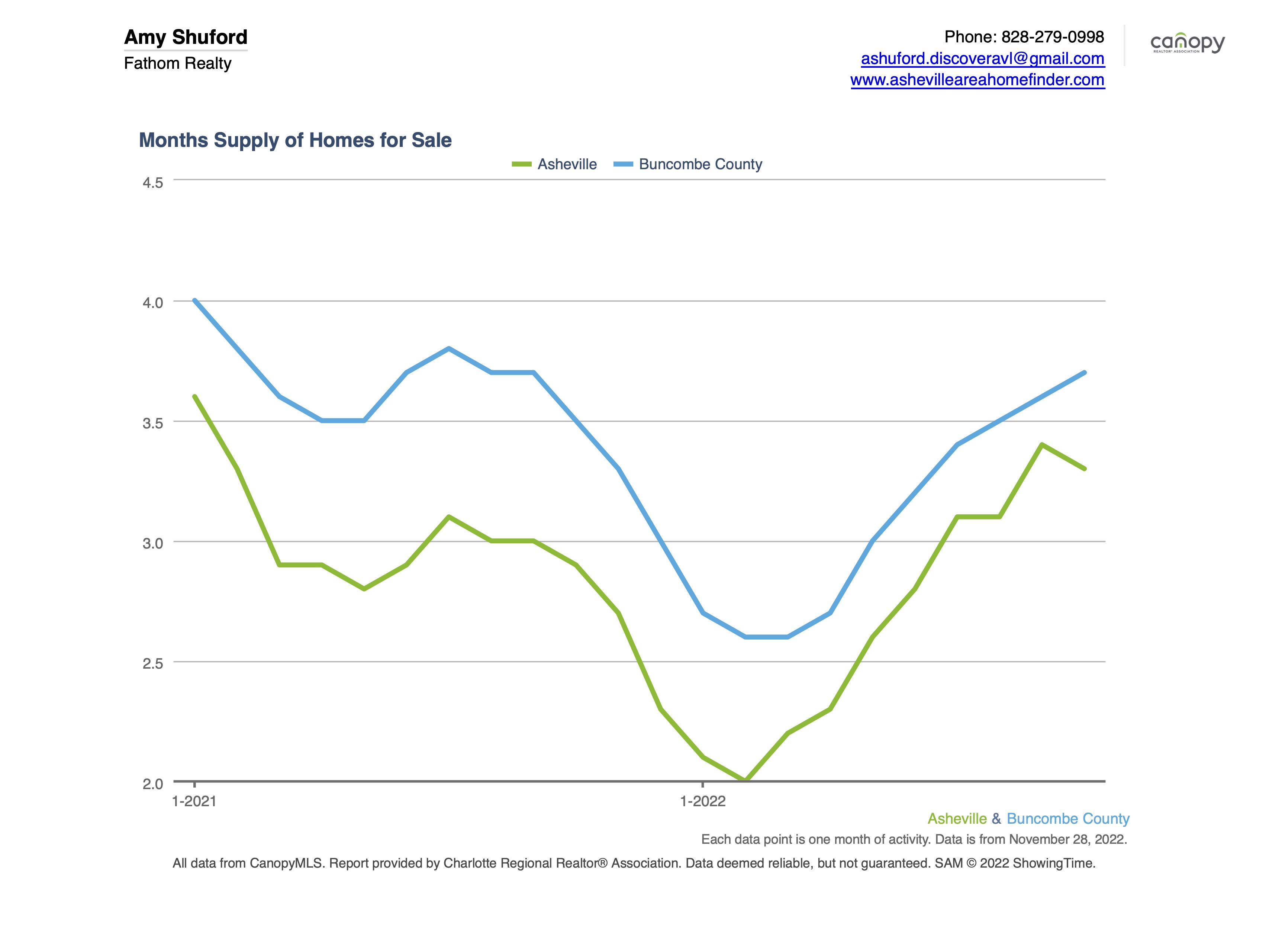 Sales Price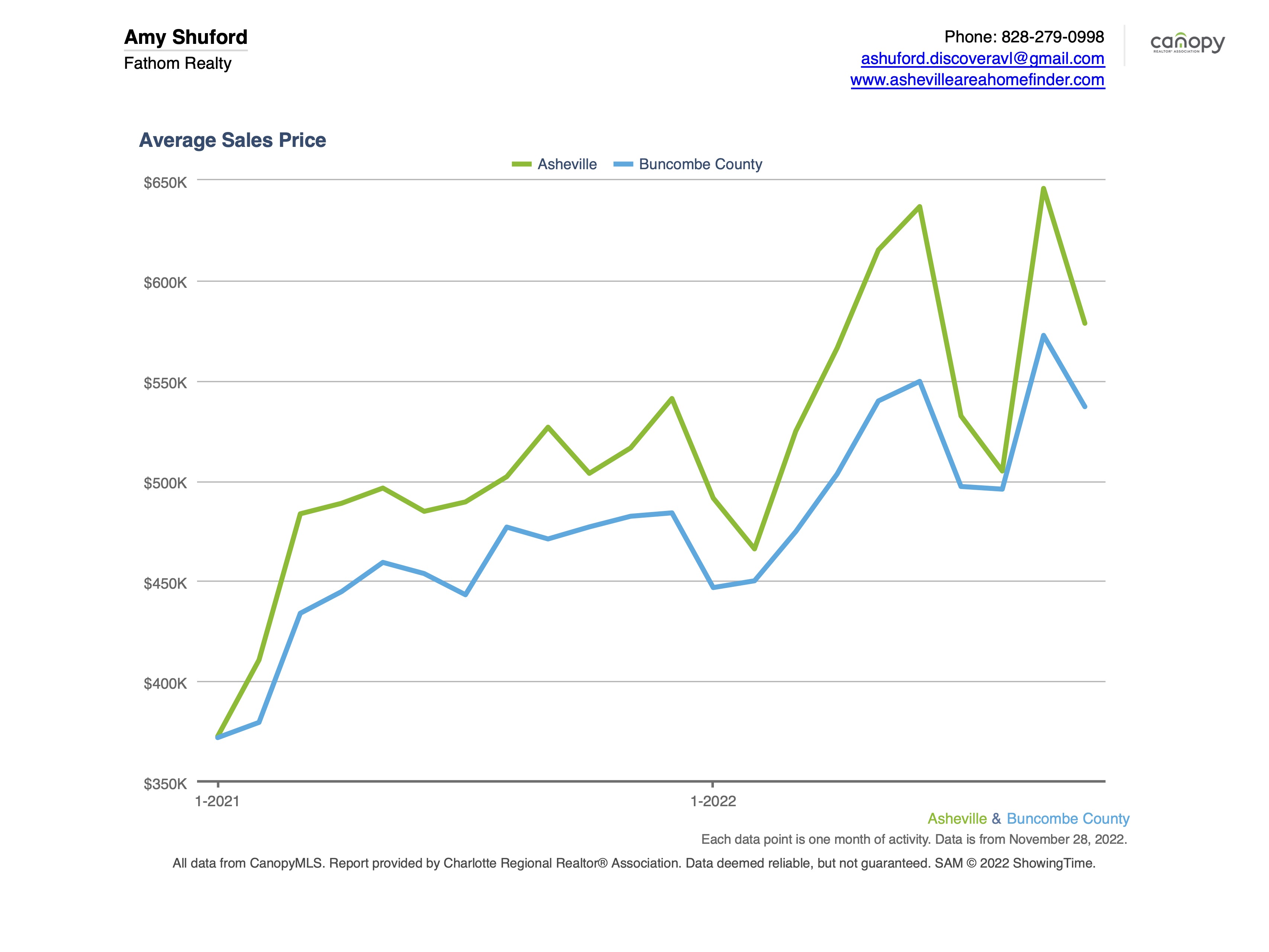 Percent of list price received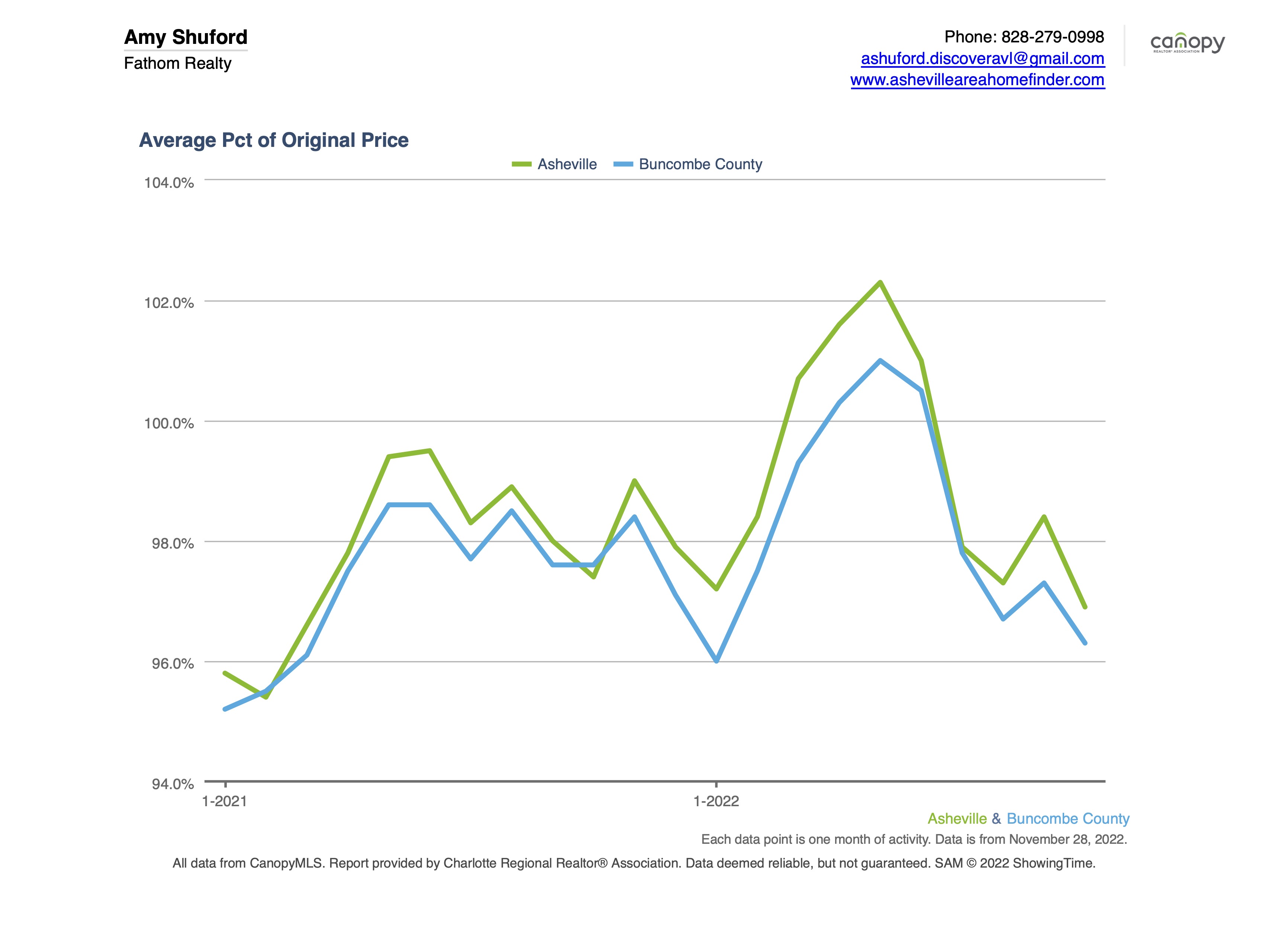 Showings until pending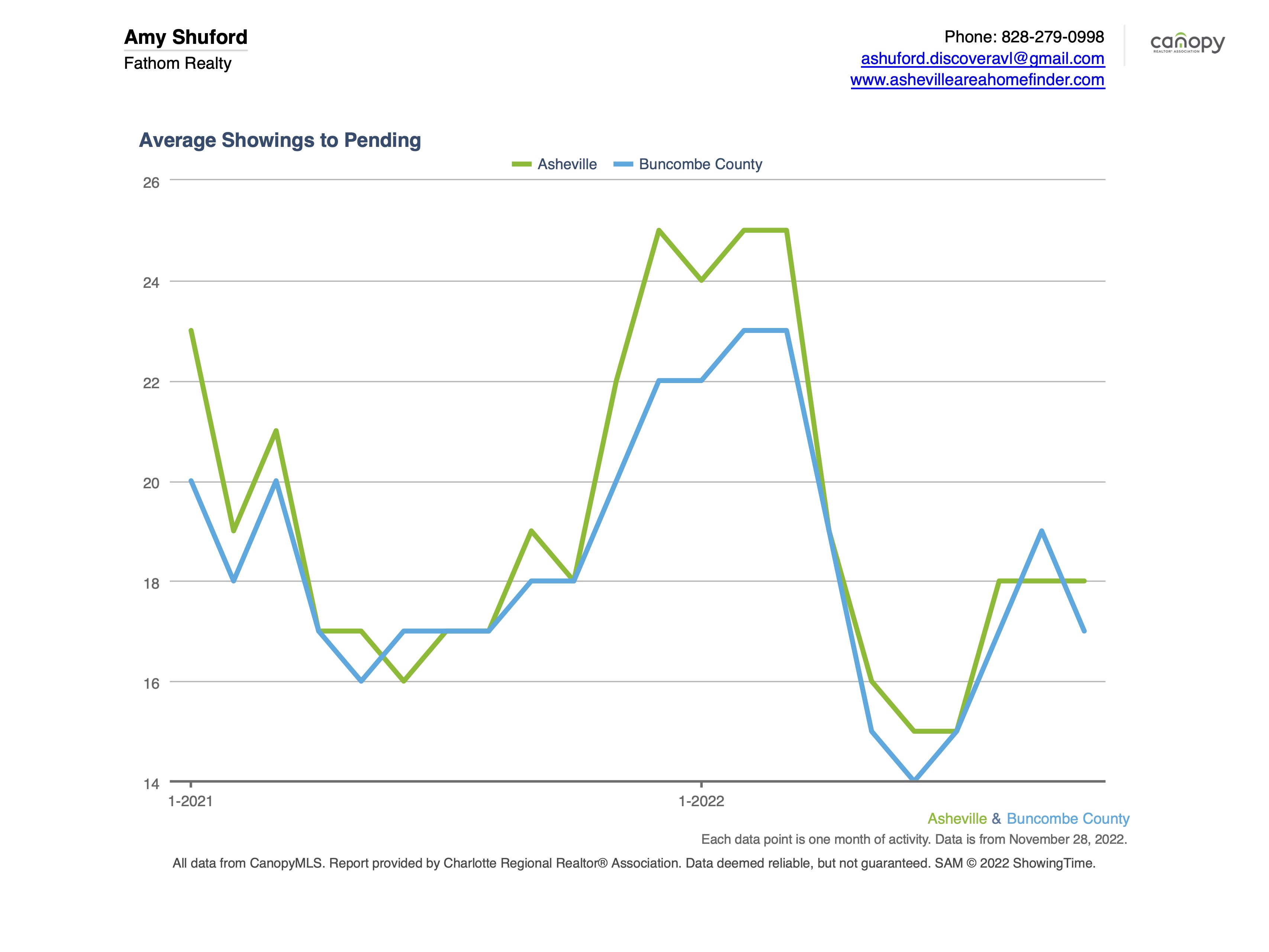 Days on market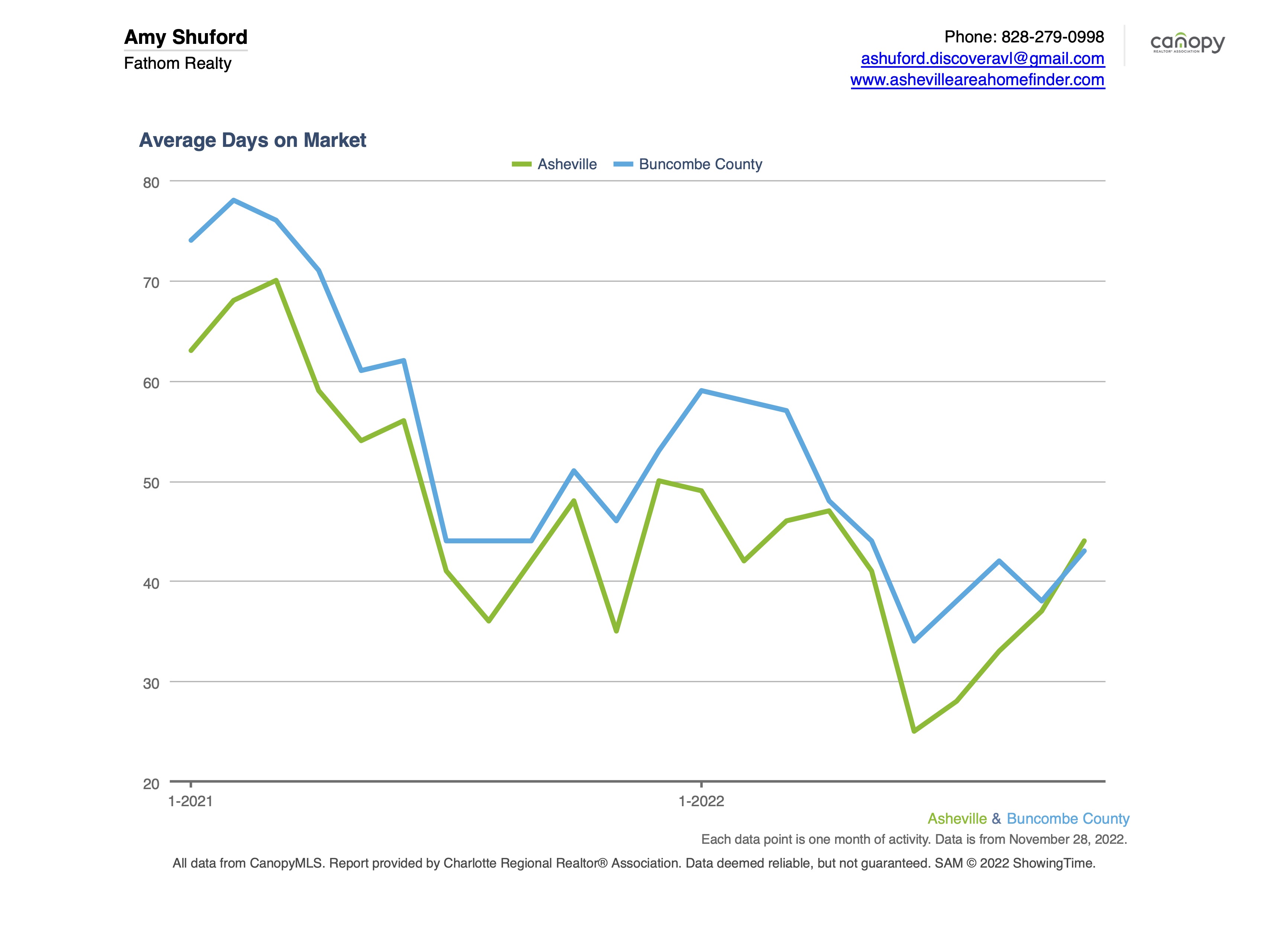 As you can see from the graphs, the peak has passed and we are now coming back to more of a normal real estate market in the area. But please take note of the days on market and showings until pending. We are still not in a situation where you can think about a home for too long before making an offer. When you do find a home that you love, let's talk about the comparables and offer and contract process in NC so that you can make an informed and confident decision moving forward.
Call me any time, I am always here to guide you.