Tuesday, November 21, 2023 / by Amy Brown
Thanksgiving is almost here and it is a day that I look forward to for friends, family, and great food! While Americans have cornered the market on turkey, let's take a look at what other countries enjoy as their favorite holiday foods.


France — Bûche de Noël
Directly translated as "log of Christmas," the Bûche de Noël is France's version of a Yule Log cake. Now popularized throughout Europe and in most French-speaking communities worldwide, the eye-catching sponge cake roll is usually decorated with chocolate or vanilla buttercream frosting mimicking tree bark and small meringue or marzipan pieces shaped into mushrooms. Rumor has it that the first bûche came from either a Saint-Germain-des-Prés or Lyon pastry shop. Although the origins of the dessert are still unsure, we do know that the tradition has its origins in the Feast of Yule, when families would slowly burn a large log of wood from Christmas Eve until New Years as an offering to the gods to ensure good harvests for the coming year.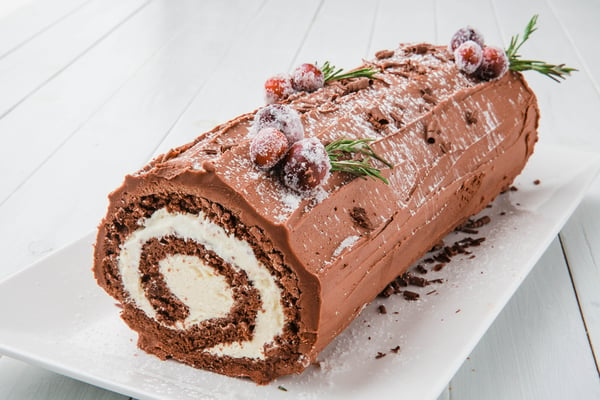 Japan — Kentucky Fried Chicken
Kentucky Fried Chicken has been a popular Christmas go-to in Japan ever since a very successful marketing campaign in the 1970s. During that time, a KFC franchise decided to run a special promotion during Christmas. Since there weren't any strong Christmas traditions in Japan, the novelty caught on and became an instant tradition. Nowadays, rare are the Japanese who are seen without a bucket of KFC in hand on a December 24th or 25th!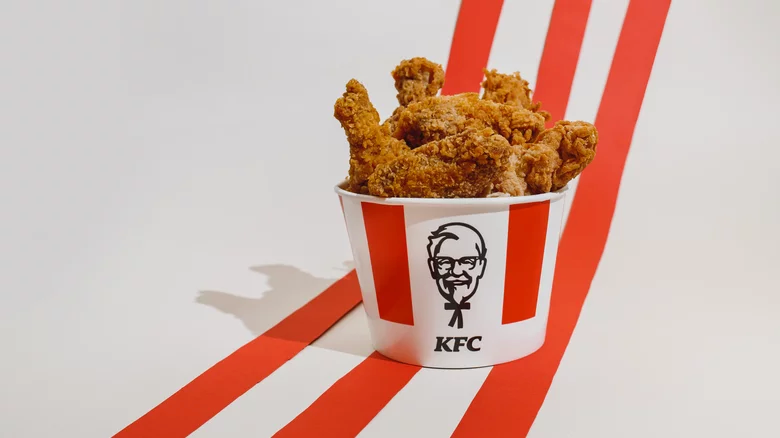 Mexico — Tamales
Dating back to ancient Mesoamerican cultures, the tamale, masa, and meat filling wrapped in a corn husk, has long been eaten during celebrations. Now, it holds an extra special place for Mexican and Mexican-American families who often hold tamaladas (tamale-making parties) to churn out the delicious tamales en masse.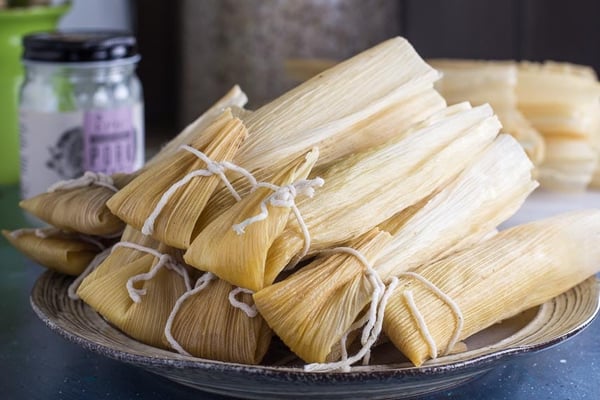 Philippines — Lechon
Though lechon, roast suckling pig, is popular in several parts of the world, it's particularly important in the Philippines. Often thought of as one of the country's national dishes, lechon also plays a role on holidays and especially around Christmas, when it's enjoyed for dinner on Christmas Eve. Despite the many foreign culinary influences that have spread to the Philippines, the recipe for lechon remains incredibly simple, seasoned only with salt and pepper, except in some areas where lemongrass is also used.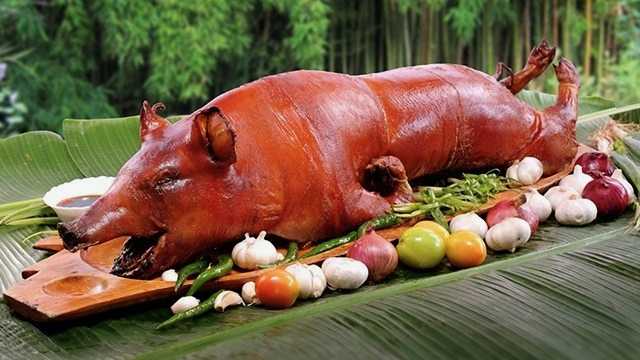 China — Longevity Noodles
During China's Lunar New Year, people will make sure to have long noodles, or "longevity noodles," at their feast for good luck. However, the noodles must be eaten with caution, because the longer the noodle, the longer the life! Whoever prepares the noodles makes sure not to cut or break them, while the person enjoying them will gain even more luck if they can eat them without biting through the long pieces.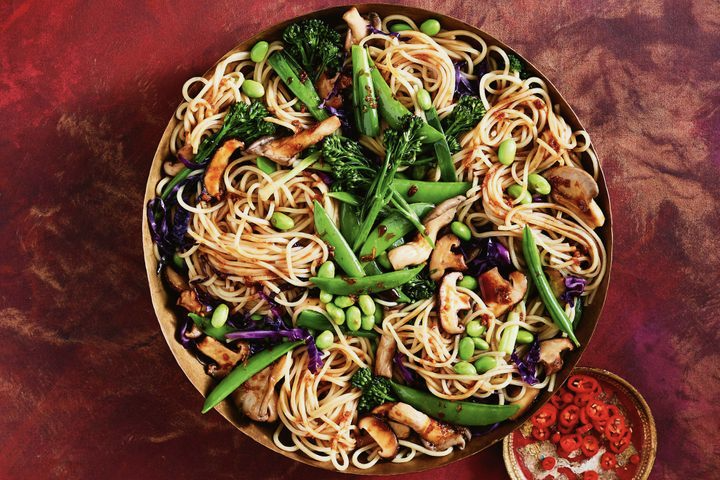 England — Mince Pie
While we might think of pumpkin or pecan pie for the holidays, in England, mince pie take center stage as the pie of choice. The sweet treat supposedly dates back to the 1300s when knights returned from the Crusades with new spices. Nutmeg, cloves, and cinnamon are mixed with dried fruit, called "mincemeat," and baked into a pie. Definitely a must try!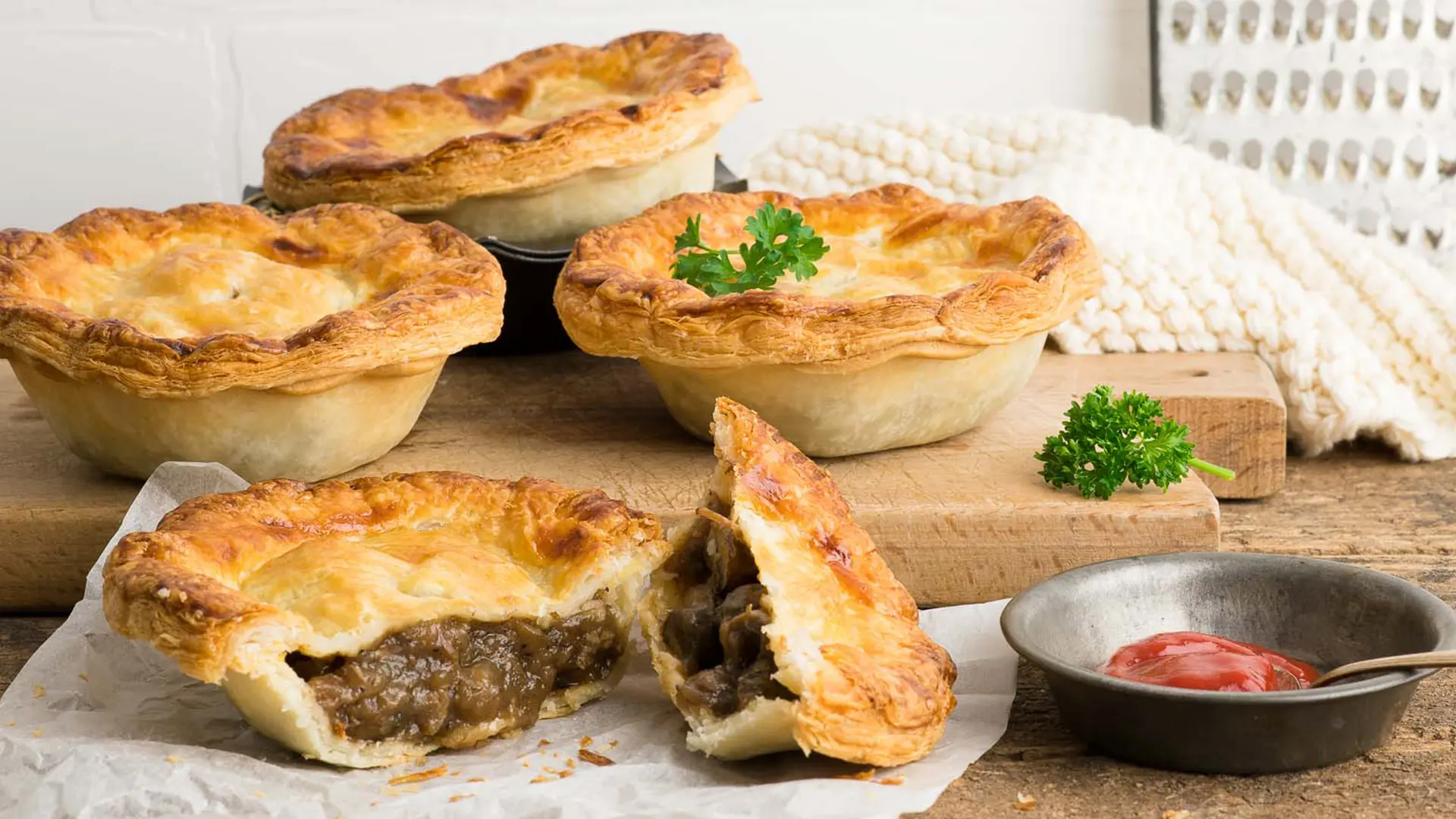 Italy — Feast of the Seven Fishes
Originally a southern Italian tradition, many Italian-American families also prepare the Feast of the Seven Fishes for Christmas Eve dinner. The traditional seafood and shellfish feast is typically made up of seven different dishes, in reference to the number of days God took to create the universe, while other families prefer to cook twelve dishes of fish, to represent the 12 apostles. Nothing fishy about this meal, count us in!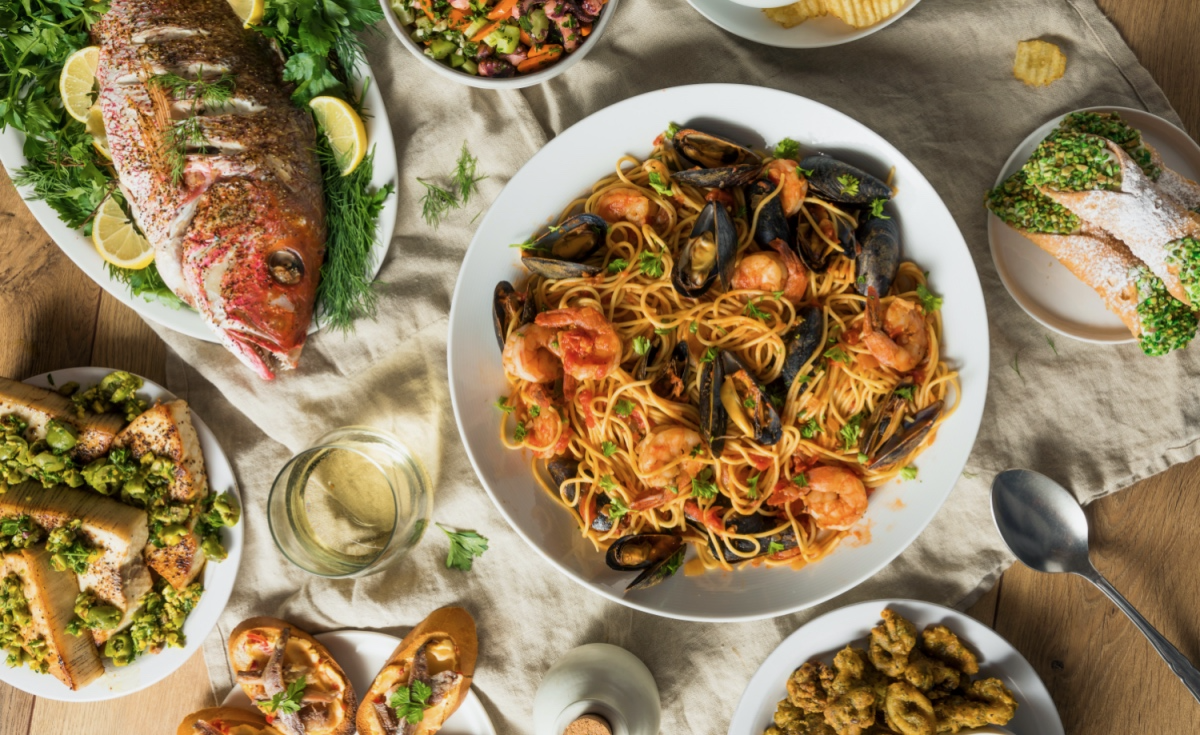 Israel — Latkes
Freshly fried in plenty of oil, crispy potato latkes are eaten throughout Hanukkah. The holiday marks how a small amount of oil meant to light the menorah lasted a miraculous eight days during the rededication of the Holy Temple back in 164 BC. Now, latkes have become synonymous with Hanukkah as the oil-laden pancakes are a symbol of the oil miracle.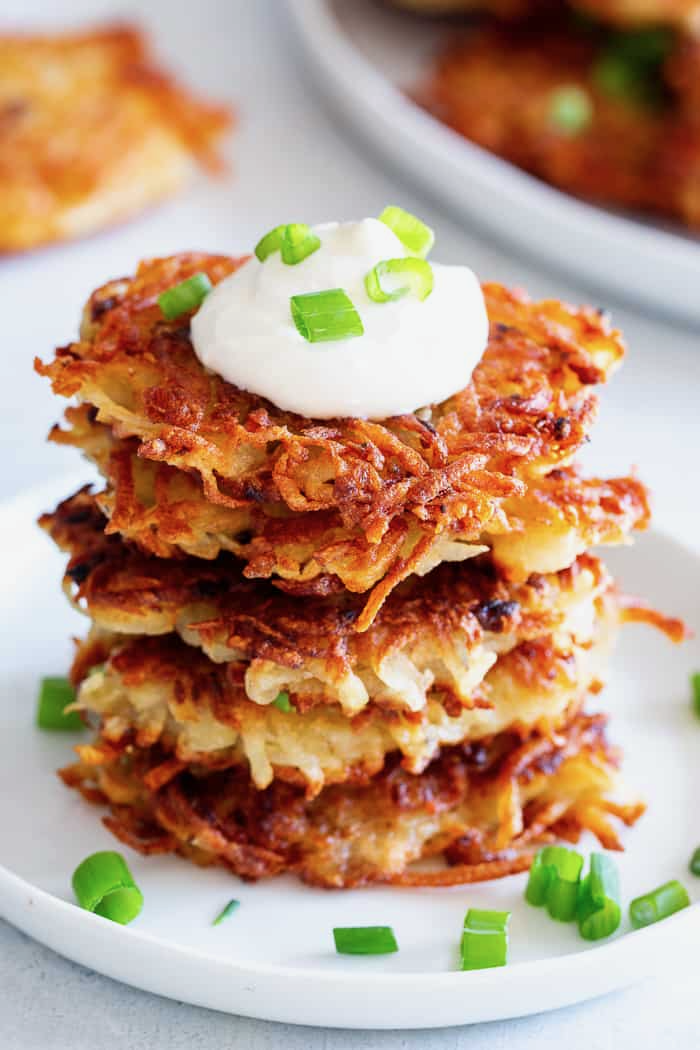 Australia — Barbecued Shrimp and Pavlova
While winter and Christmas go hand-in-hand in the northern hemisphere, most Australians can't fathom having a white Christmas. By the end of December, summer is in full swing, and Christmas dinners make use of the outside barbecue rather than roasting ovens. Barbecued shrimp is often on the menu, as is pavlova, crispy meringue topped with fresh berries and cream. A fresher and lighter meal, which makes perfect before hitting the beach!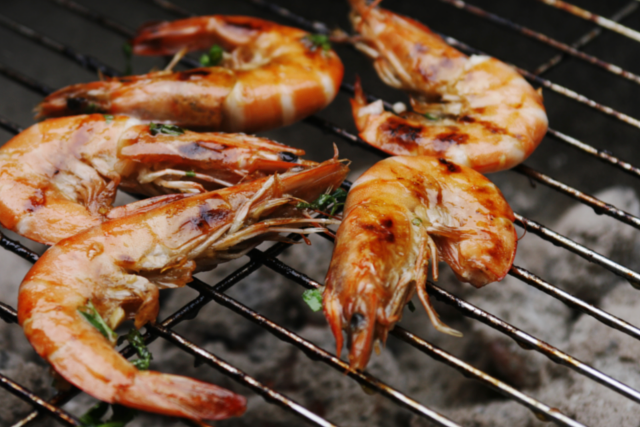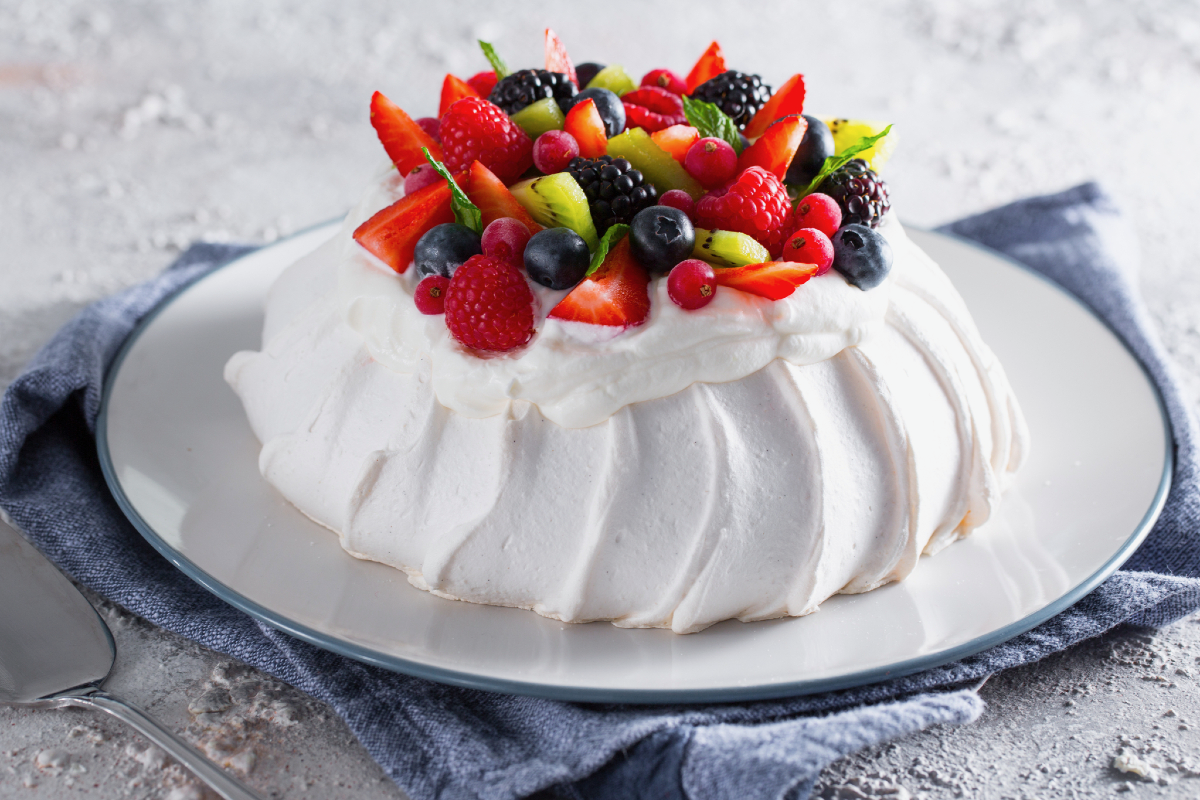 Spain — 12 Grapes
Celebrate New Year's Eve with Spaniards and they'll make sure you have 12 grapes in your hand, ready to be scarfed down as the clock strikes midnight, for good luck in the coming year. Accounts differ on how this tradition came to be, but it's as widespread as singing "Happy Birthday" for someone's birthday…everyone does it!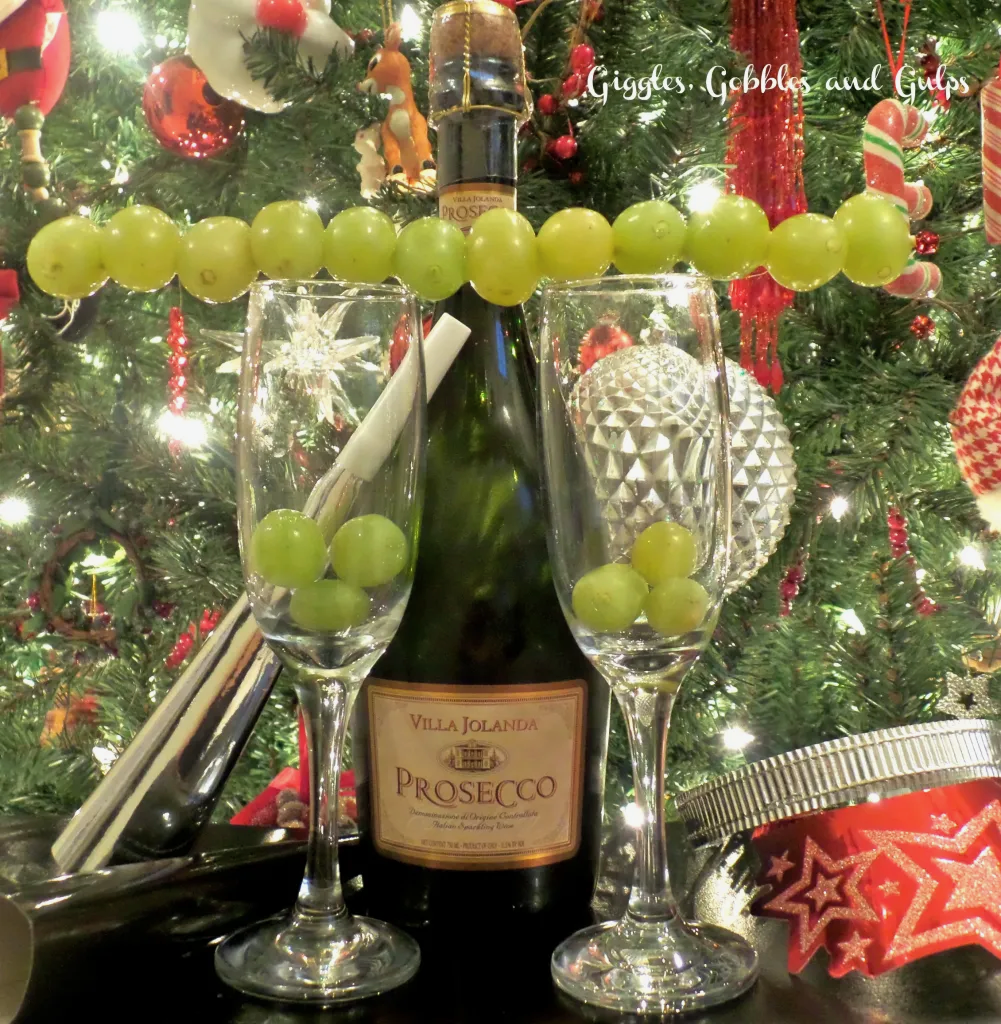 Poland — Red Borscht
In Poland, a carefully prepared Christmas Eve feast called Wiglia begins as soon as the first star appears in the sky. The special meal traditionally includes 12 dishes, representing the 12 apostles, including barszcz, a beet soup also known as red borscht, herring, carp, poppy seed cakes, and more.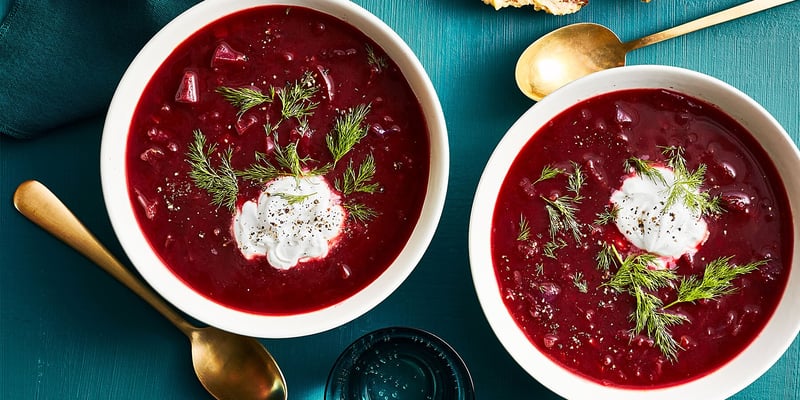 Good Ol' USA




No matter where you go in the world, it is always good to come home to some comfort food. Turkey and stuffing is a classic and when you pair that with some fluffy sweet potatoes, now you have yourself a feast!

Happy Thanksgiving everyone!