Thursday, June 29, 2023 / by Amy Brown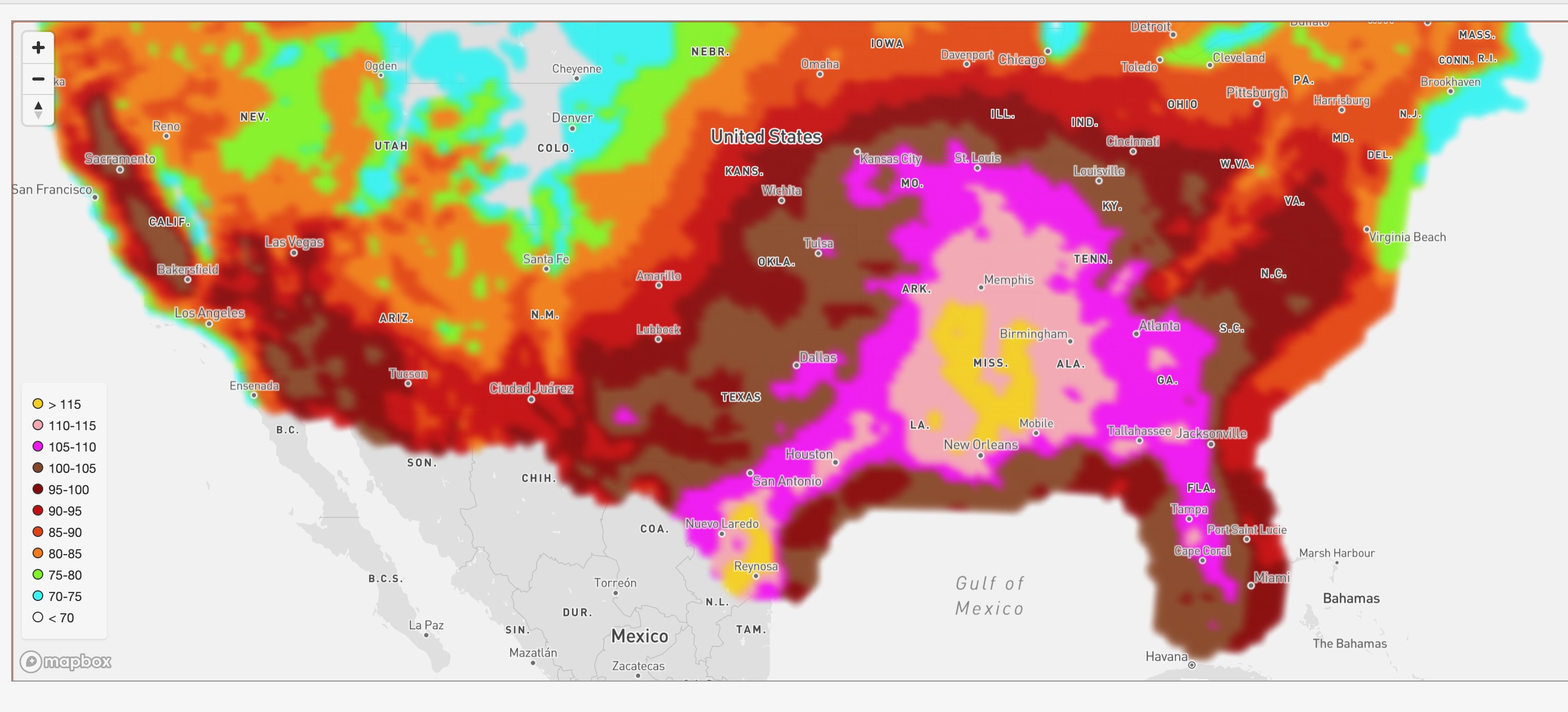 It has been an unusually cold entrance into the summer months but no more. Much of the country will be under a heat advisory this weekend going into the 4th.
More than 30 million people remain under heat advisories across much of the southern and central US as a slow-moving pocket of elevated temperatures began moving from Texas and northern Mexico into Mississippi and other nearby states. Officials have linked at least 13 deaths to the heat wave.
The near-record temperatures are being driven by a weather phenomenon known as a heat dome—when pockets of hot air become trapped in place for days or weeks by variations in the jet stream. Extreme examples of the effect have been linked to a number of recent heat waves, including a stretch of 110-degree-plus days in 2021 across the Pacific Northwest that caused more than 900 deaths in the US and Canada.
Temperatures are expected to reach around 20 degrees above average through the weekend across the Southeast. Baton Rouge, Louisiana, and Nashville, Tennessee, reached just under 100 degrees yesterday, while a number of cities in Texas surpassed 110 degrees.

What is a heat dome?

https://theconversation.com/what-is-a-heat-dome-an-atmospheric-scientist-explains-the-weather-phenomenon-baking-texas-and-forecast-to-expand-185569

Expect highs to hit 90 on Sunday as we approach the end of the weekend. See the weekend weather forecast here.