Monday, October 31, 2022 / by Amy Brown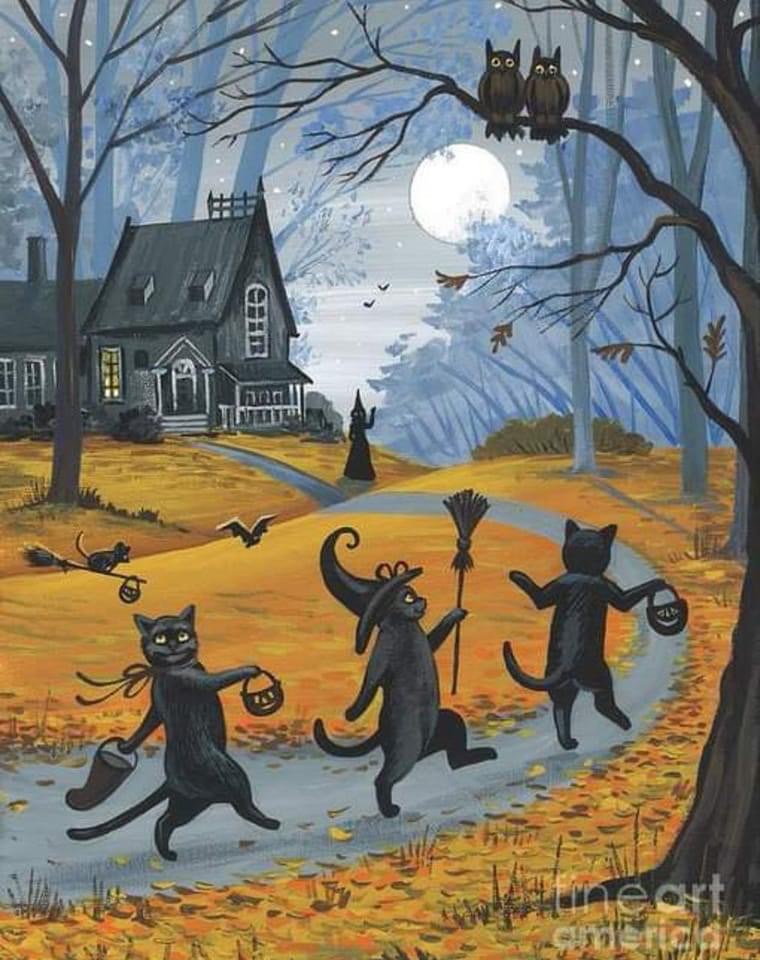 It's a special night for all of our little ghosts and goblins!
Trick-or-treating
is the custom most closely associated with Halloween. Today, it is a beloved night for all children, dressing up in costumes and going door-to-door collecting candy, trinkets, and other treats. Historians have linked this practice to both Samhain and medieval customs in the British Isles.


Those traveling door-to-door would don costumes intended to fool others into giving them food. This mischievous custom remains an important part of Halloween, with two types of characters proving consistently popular: ghosts and
witches
. The use of scary costumes is also related to Samhain. It's believed that the Celts would wear scary costumes to trick the evil spirits roaming about so that they would be left alone.


See the full history of Halloween below:
https://mymodernmet.com/what-is-the-history-of-halloween/?utm_source=join1440&utm_medium=email&utm_placement=newsletter


Where are the best places to take our little witches and devils?
#1 Montford, Downtown Asheville
The Montford Historic District near downtown Asheville never disappoints. The Victorian mansions lining the tree lined streets make for a macabre presentation and the homeowners in this neighborhood go all out. You can see homes decked out in spooky splendor and hosts are in full regalia. This is a neighborhood that loves our haunted Asheville history!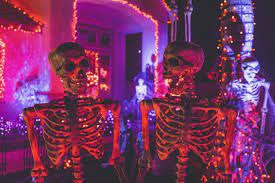 #2 Vermont St., W. Asheville
Vermont Avenue, the main corridor through historic West Asheville, welcomes hundreds of families for trick-or-treating. Some homes put on shadow performances and blast spooky music. In recent years, the road has been closed to through traffic, making room for shoulder to shoulder treat-seekers. And
occasionally there is a band set up at the Brew Pump on Haywood Road.
Parking can be a challenge, but there is a large lot at the West Asheville Park at the bottom of Vermont Avenue.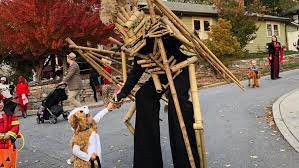 #3 Beverly Hills, E. Asheville
E. Asheville residents head to Beverly Hills. This walkable community surrounds a moonlit golf course where your little goblins can run out some of their sugar in the grass. It is also super safe and very dog friendly.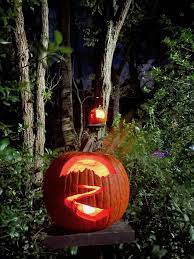 #4 Biltmore Park, S. Asheville
Biltmore Park is home to an urban Halloween with many of the shop owners opening their doors for scary delights! It also makes for an easy place for little ones to trick o' treat as the sidewalks are wide and flat, homes are close together, and there are plenty of grassy areas and benches to sit down and take a pumpkin break.
#5 Stoneybrook, N. Asheville
This neighborhood is near and dear to my heart as it is where I went trick o' treating as a child! Homeowners compete every year to see who can outdo the other with the most lifelike and over the top Halloween decorations. Creations from spooky graveyards with headless horsemen to full on haunted houses, it is a fun time for all as Stoneybrook opens its doors to local children.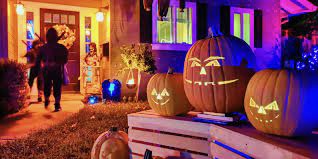 Be safe and have tons of spooky fun tonight!