Monday, January 2, 2023 / by Amy Brown
Happy New Year everyone!
I wanted to take a look at the historical data to better predict where we are headed going into 2023. The statistics are in from 2022 and December was actually a growth month for us. Rest assured that all of you who purchased last year, your investments are safe and only projected to gain equity in the coming year.
The Asheville market center encompasses the counties of Buncombe, Henderson, Haywood, and Madison, including the metro area of Asheville, Hendersonville, Waynesville, Weaverville, Mars Hill, and Black Mountain. This part of the Blue Ridge has been an area that has remained relatively unaffected by major market fluctuations and economic shifts with only slight changes as expected going into the relative highs and lows of the yearly real estate cycle.
We are currently on a slight upward trend again, rebounding from the lower numbers of November as we head into the Spring buying season which for our area begins in March.
Here is what we are looking at from a 3 year history of the Asheville market center as a whole.
The average sales price is on the rise again, up 9.4% from November.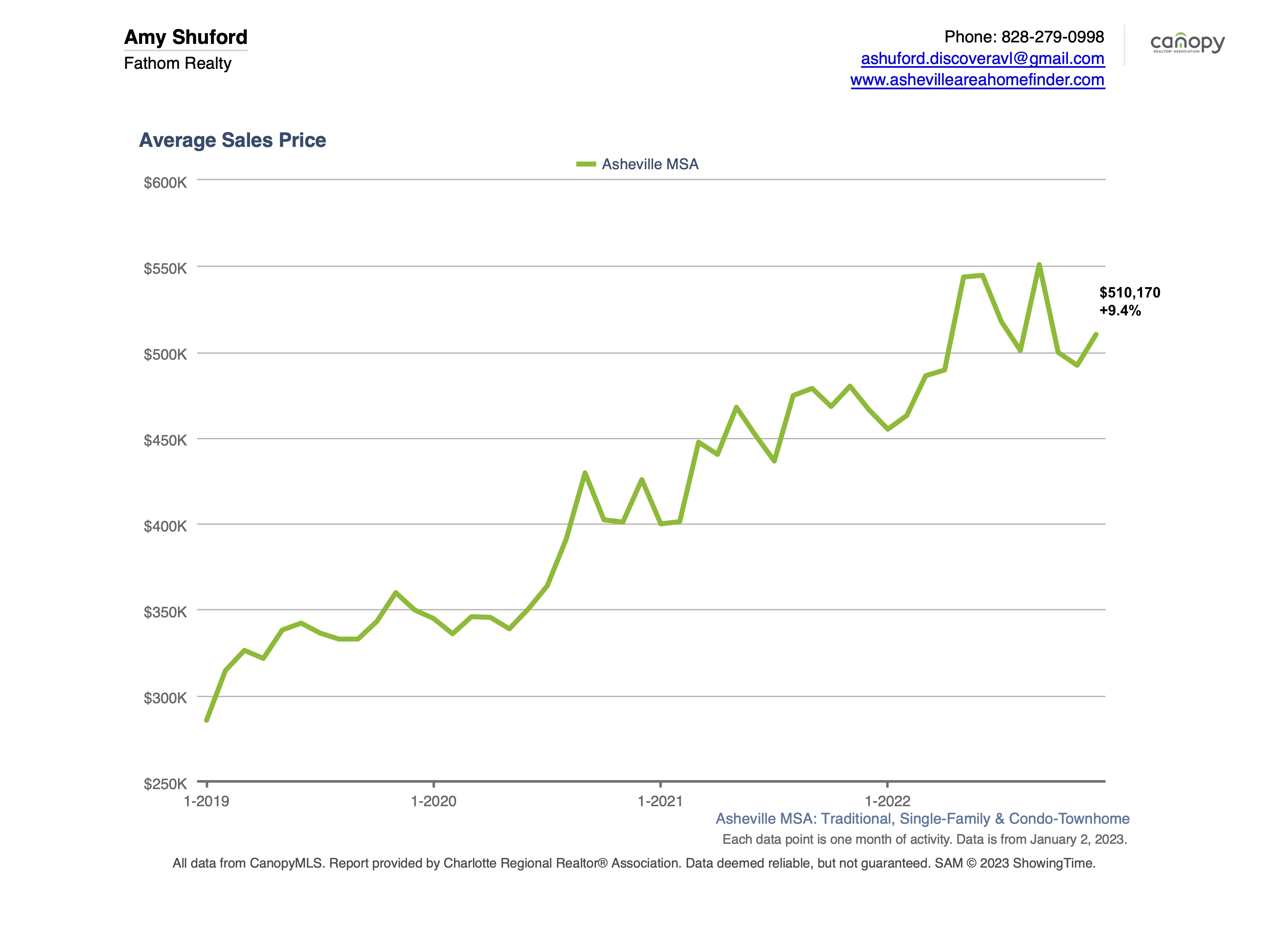 Percent of original list price received is still falling as there are less buyers in the marketplace currently, leaving buyers in today's market with more bargaining room.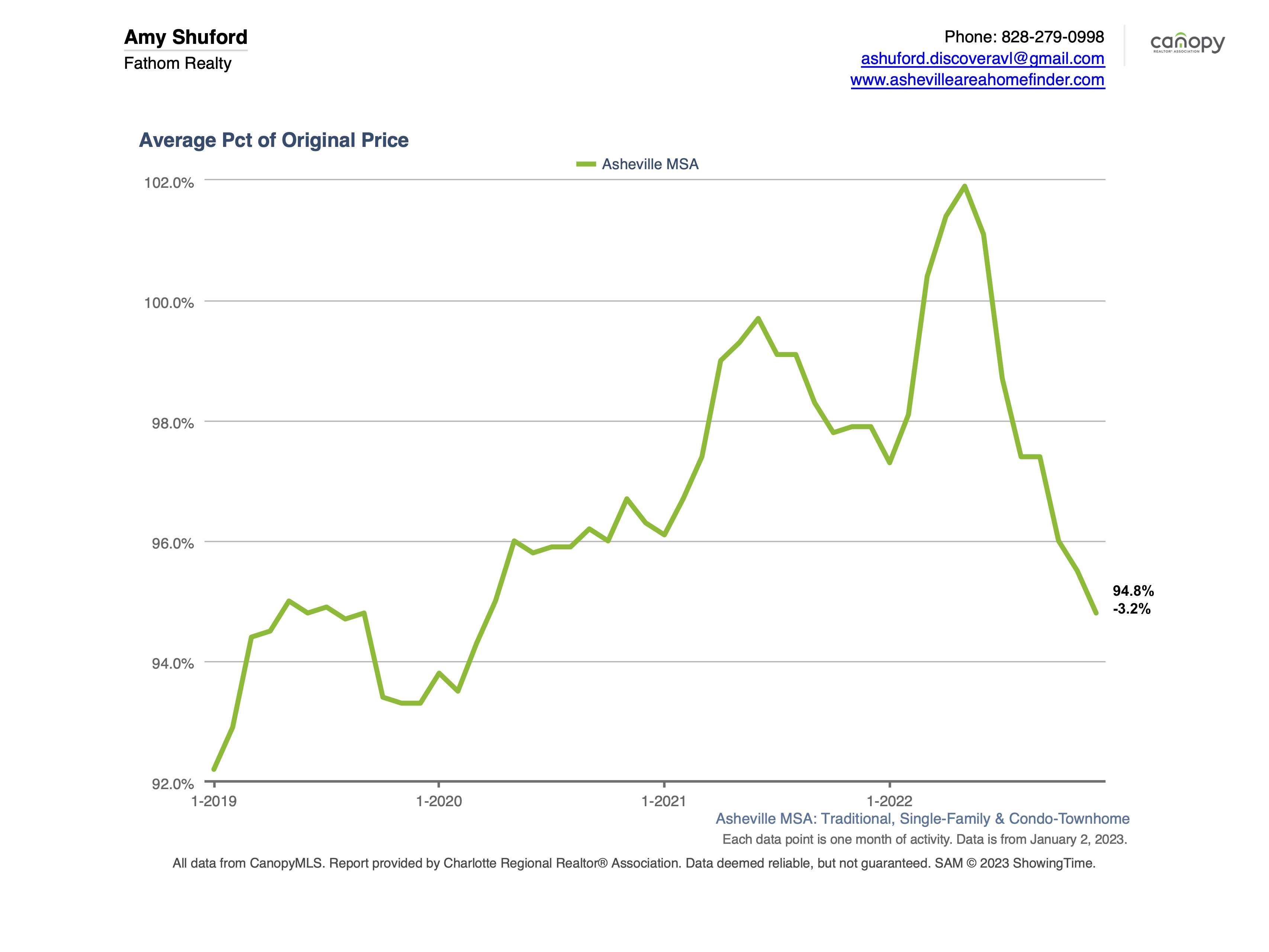 The average days on market has made a slight increase but is still significantly lower than the days on market less than 2 years ago, keeping sales moderately competitive.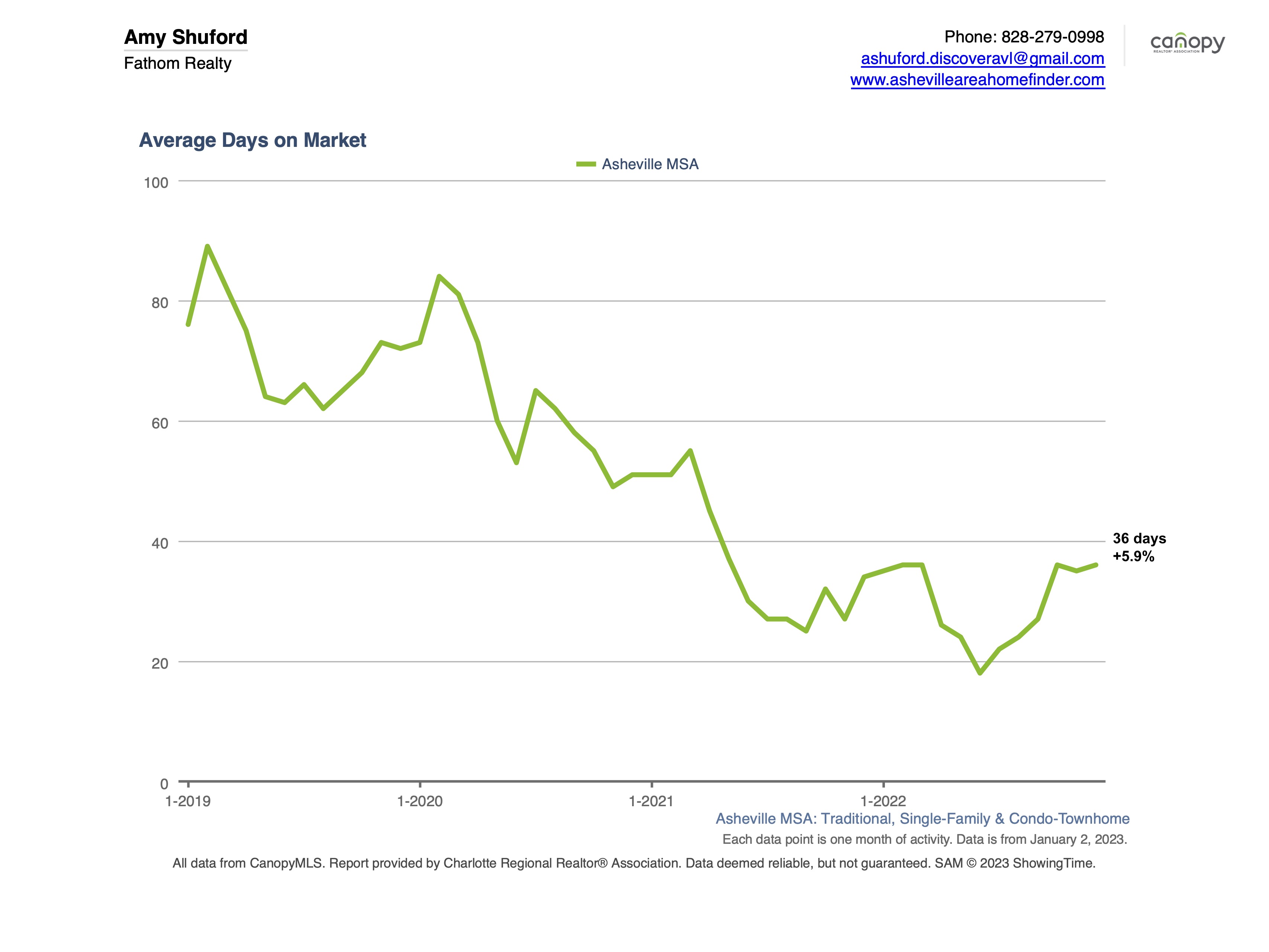 Inventory is falling again from the slight rebound that it made during the fall. We are down 21% with only 1.9 months of homes on the market.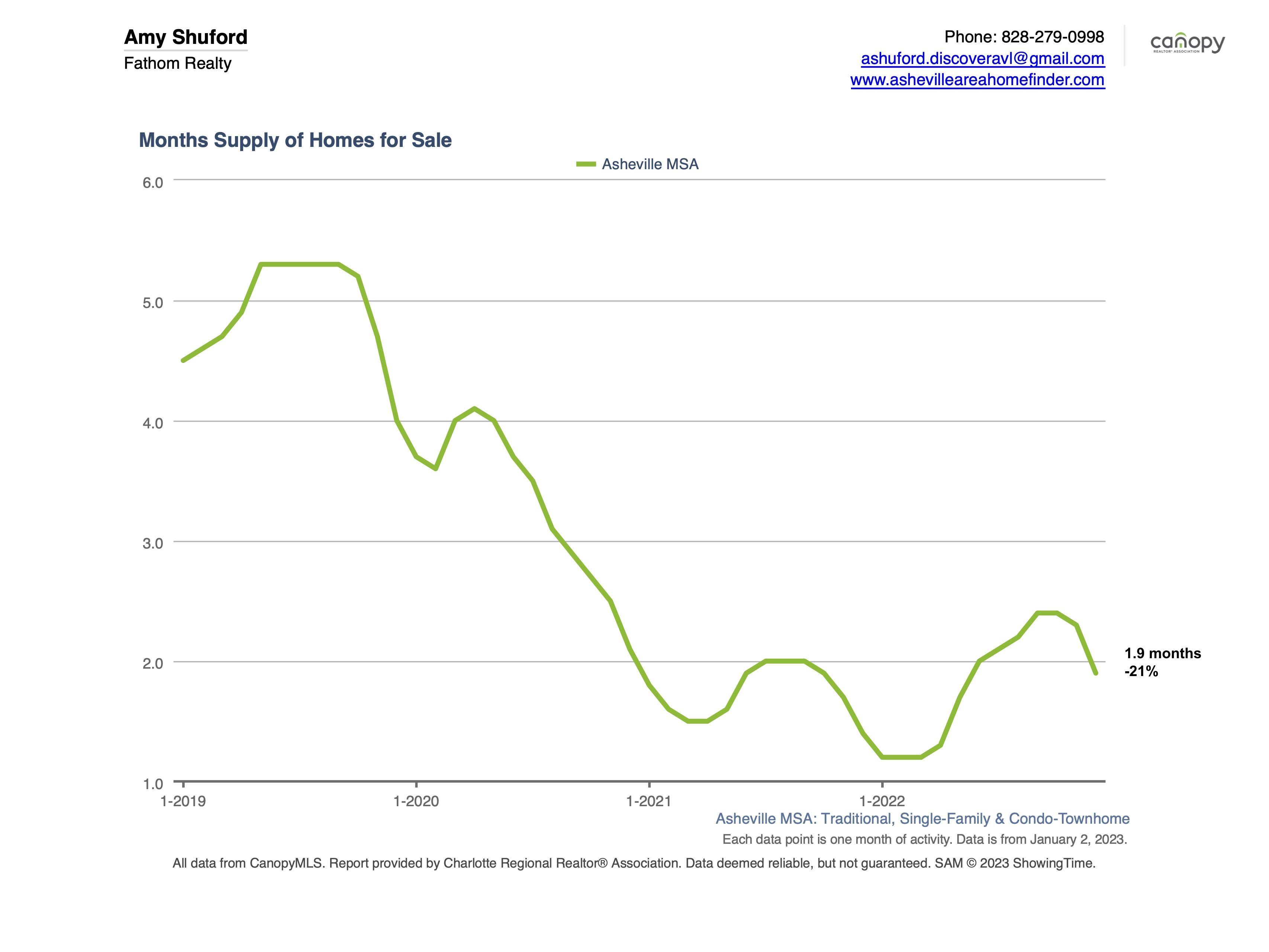 New listings are at their lowest point in 3 years with a drop of 28.7%, meaning that people are staying put in their homes this year.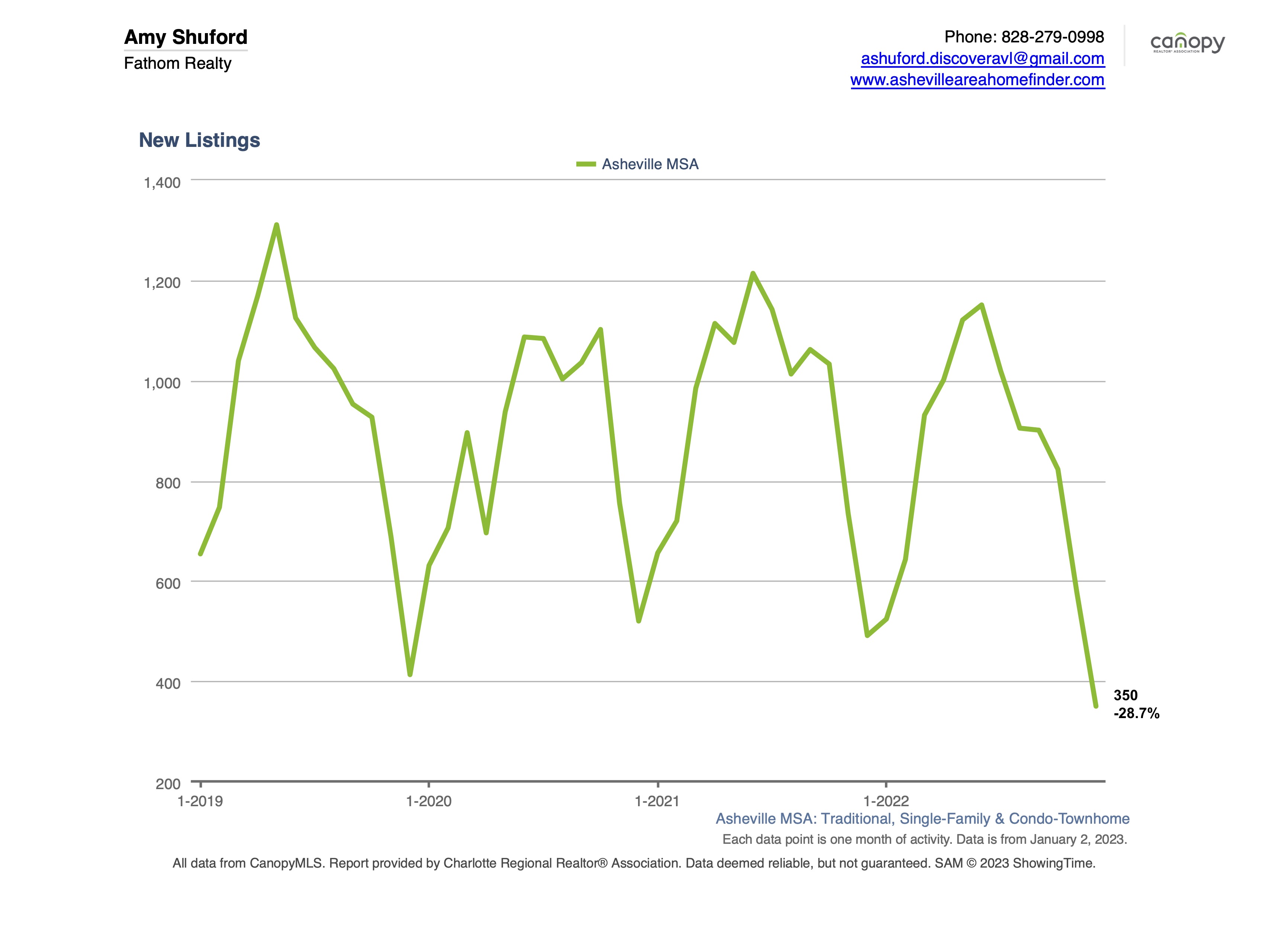 Total homes for sale in the entire market center are down by 19.9% meaning that if you have to buy now, you might have to make some compromises. The only other time that total inventory has been lower was when we had the huge buying boom in February/March of 2022 and inventory was not replenishing as fast as it was being sold.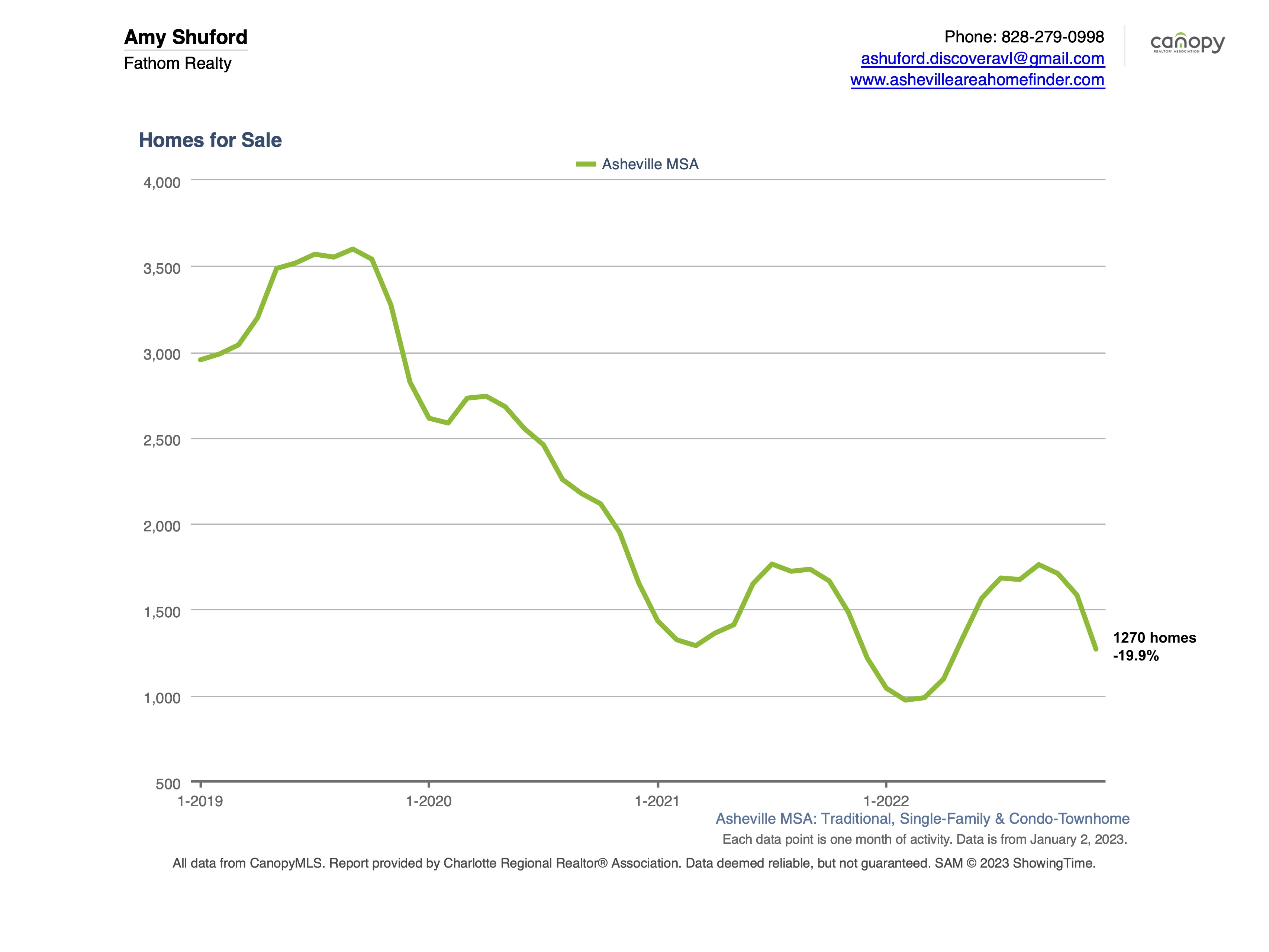 Summary:
This year will be a bit of a catch 22. If you are looking to buy now, you are set to find a nice home that you will have plenty of bargaining room on. However, don't expect huge price reductions in this market, though, as we are one of the more stable markets in the U.S. On the other hand, inventory is at a historical low with minimal new homes projected to come on the market. What that means for buyers is that you will, more than likely, have to make compromises on what you are looking for if you would like to purchase a resale home or you should explore building options. For those of you that are looking for investment and second homes, this is going to be a prime time to purchase.
Call me any time with questions! A shifting market is where I shine!