Friday, November 17, 2023 / by Amy Brown
I think that you will find this interesting...I certainly did!
According to experts at Fannie Mae, the Mortgage Brokers Association, and the National Association of Realtors 2023 will close out with home prices reaching their peak with a national average gain of 2.8%. Going into 2024 that gain is expected to be 1.5%. While this is great for anyone who owns a home as they can rest assured that their investment will continue to gain equity, this is also excellent news for buyers as it indicates a further market shift in their favor.
As always with national statistics, a smart real estate broker compares that with trends in their local market. So I decided that we needed to see what's happening right here in WNC.
For the month of October the price range of homes that had the highest inventory and the most number of sold listings was $500,000-599,999. There were 275 homes sold in October with the average 3 bedroom home selling for $541,828 and the average sold price for all home sizes of $643,181. However, the key future indicator is how much pending sales are under contract for and the average price of those pending sales in October were $671,931.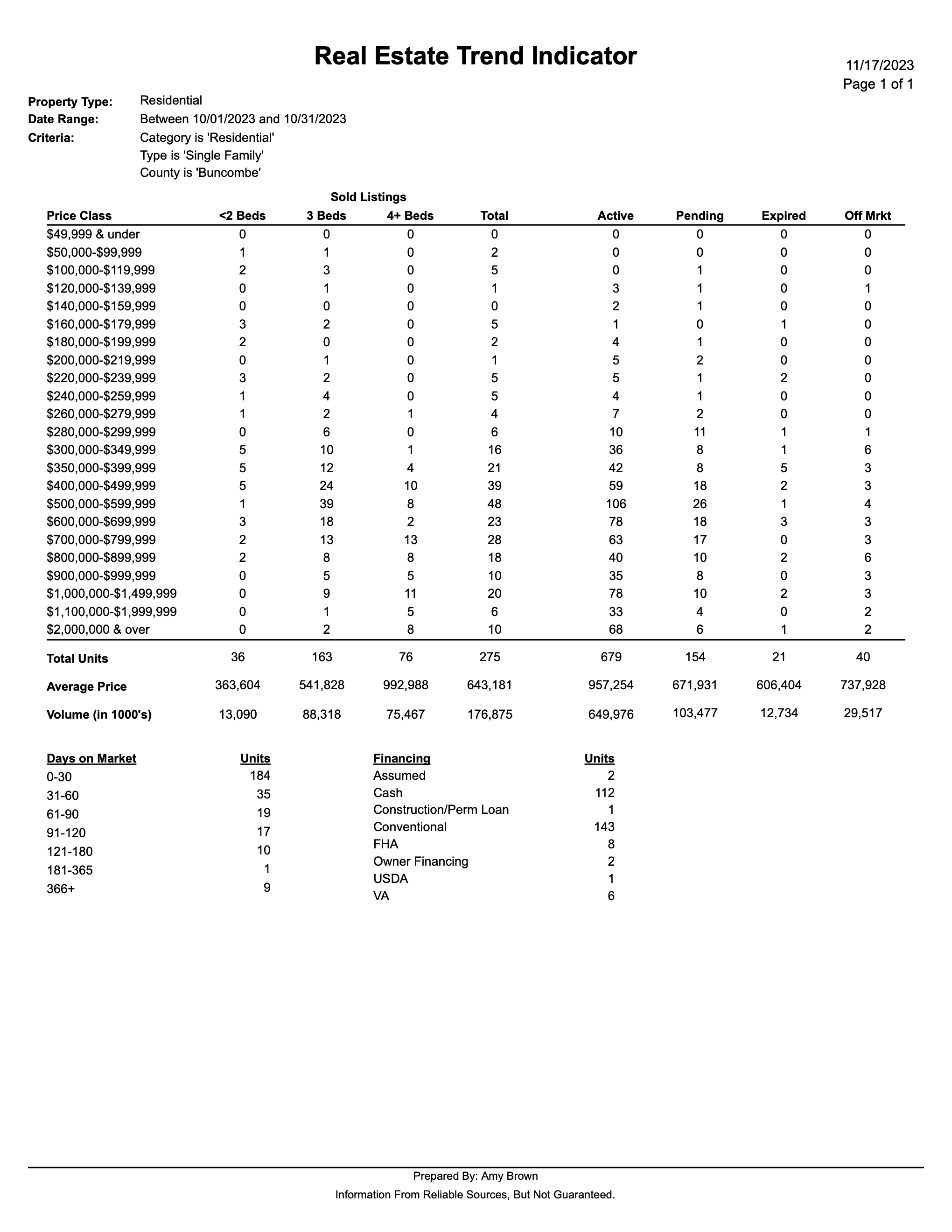 Now in November that number has changed significantly so we are already seeing the shift even though the year is not over. So far this month 120 homes have sold but there are 135 homes pending sale meaning that demand has dropped slightly but not much. But here is kicker...the average price for all pending sales so far this month is only $573,912. That's almost a $100,000 decrease in sale price. The reason why that's important to buyers is that it indicates a shift towards a buyer's market as well as an indication that sellers are more willing to negotiate in today's market climate. The message this is sending sellers is that you can still get a great price for your home however it will not be as big of a profit margin as we have seen in the last two years and it will take longer for your home to sell. This means that planning and strategizing will be more important than ever to make sure that you price your home correctly from the start and that you understand the expectations for today's real estate market. Also, sellers please take note that the most that you will expect to get from the sale of your home will be today! Waiting into 2024 does not indicate rising prices for sellers so keep that in mind.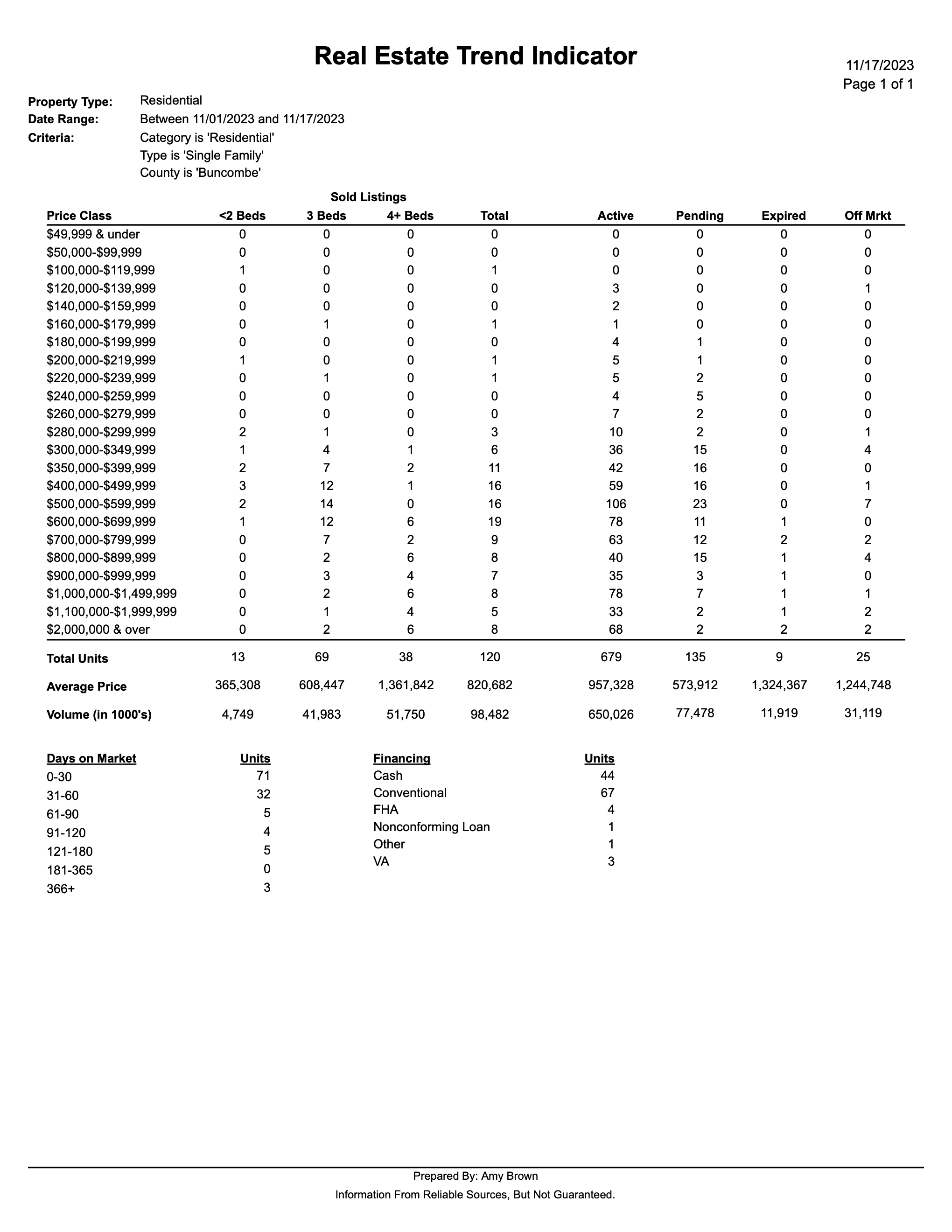 It is the highlight of my day to assist you with planning for your financial future and strategizing on what may be the best timing for you and your family. Please call me anytime to discuss the market, homes, land, and how I can help you achieve your goals.
Have a great day!