Tuesday, June 20, 2023 / by Amy Brown

Buying a home is one of the biggest decisions you will make in your life. It is essential to take the time to find the right neighborhood for you and your family. When selecting the right neighborhood for your home, there are a variety of factors to consider. In this blog post, we will be providing you with 10 tips for choosing the perfect neighborhood when buying a home. These tips will help you to make an informed decision and will assist you in finding the ideal neighborhood for your family.
1) Consider your lifestyle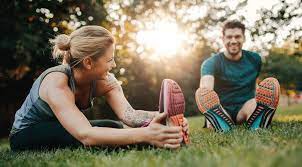 Do you prefer the city or the country? Do you work from home or do you commute? Are you looking for land or do you want low maintenance? All of these questions should be taken into consideration when choosing a neighborhood. Think about the activities you enjoy and how accessible they are from different neighborhoods. For example, if you love hiking and spending time outdoors, you might want to look for a neighborhood near a park or trail system. If you enjoy going out to eat or shopping, look for a neighborhood with plenty of restaurants and retail options. If you have children, think about their activities and hobbies and whether the neighborhood provides easy access to them.
By considering your lifestyle, you'll be able to narrow down your search to neighborhoods that align with your needs and preferences. This will help you make a decision that will enhance your daily life, rather than make it more difficult. Keep in mind that your lifestyle may change over time, so it's important to choose a neighborhood that has some flexibility to accommodate your evolving needs.

Neighborhood examples:
Outdoor life - River Arts
Foodies - Downtown
Family friendly - Arden
2) Research the local schools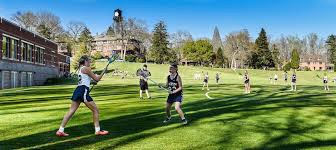 Will your child be attending public or private school? If you choose a private school, there are limits to those choices thus limiting the neighborhood options if you want a short drive to school. Does your child have special needs? Are you looking for a certain curriculum concentration? When considering public schools, do some research on the local district and individual schools. Look at their test scores, teacher-to-student ratios, and extracurricular offerings. Don't forget to consider the commute time to and from school, especially if you have multiple children attending different schools.


Another important factor to consider is whether or not the school district is likely to experience overcrowding or underfunding in the future. You can check with the local government or school district to find out their plans for managing growth and budgeting.


Remember, even if you don't have children, the quality of the local schools can have an impact on your property values and resale potential. So, it's always a good idea to do your due diligence when it comes to researching the local education options.

Neighborhood examples:
Private school or boarding school - Grove Park or Arden
Urban public school with STEM concentration - Asheville city
Single gender private - N. Asheville or Arden
3) Look at the crime rates


Safety is important and you want to feel that your home is secure when you leave for the day or for a week. It's a good idea to research the crime rates in the neighborhood you're considering. You can check out online resources such as CrimeReports or NeighborhoodScout to get a sense of the safety of the area. Don't just rely on statistics, though – take a walk around the neighborhood and see if you feel comfortable. Are there people out and about? Does it seem well-lit and maintained?


If you have children, you'll also want to look into the safety of local schools. Check out online reviews and ratings of schools in the area, and consider visiting the school to get a sense of its safety and security measures. Keep in mind that some areas may have good schools but still have higher crime rates, so you'll want to do your research thoroughly.


Finally, talk to local law enforcement officers and neighbors to get a sense of the safety of the area. They can provide you with insights into crime trends and how the neighborhood responds to them. Remember, feeling safe and secure is crucial when choosing a neighborhood to call home.
4) Evaluate the transportation options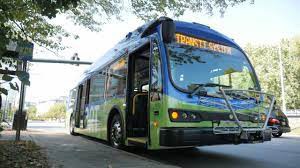 Transportation can be difficult in Asheville without a car so if you choose to use public transportation, then we need to select neighborhoods with that offering. This means looking at neighborhoods that have access to reliable public transportation like buses, trains or even bike paths. If you're someone who frequently travels out of town, being close to an airport or a major highway is also important. However, if you're someone who enjoys walking or biking to work or leisure activities, then you may want to look for neighborhoods that are pedestrian-friendly. Consider the time and cost it takes to get from your potential neighborhood to your workplace or other frequently visited locations, and make sure it's feasible and reasonable. It's also a good idea to consider how the transportation options may change in the future, as new infrastructure projects could impact your commute and access to the neighborhood. By evaluating the transportation options, you'll have a better idea of how easy or difficult it may be to get around and whether the neighborhood is a good fit for your lifestyle.
5) Check out the local amenities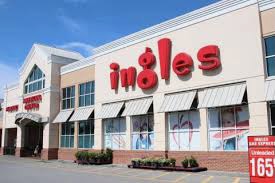 Do you enjoy cooking at home or is a nice restaurant nearby a must? Do you enjoy shopping or need access to grocery stores, pharmacies, and other necessities? Do you need access to outdoor recreational areas like parks or trails? Are there nearby gyms or fitness centers for your exercise routine? Consider all of these amenities and how they align with your lifestyle and needs. Make a list of what amenities are essential to you and then check out the surrounding areas to ensure they meet your requirements. Keep in mind that some amenities, like grocery stores or restaurants, can be added or removed over time, so consider the future potential of the area as well. A good neighborhood should offer easy access to the things you love to do and the things you need to do.
6) Explore the surrounding areas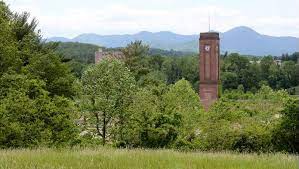 A neighborhood is only as good as its neighbors. Nobody wants to live next to an industrial site or freeway. Make sure you take the time to explore the surrounding areas and get a sense of the community as a whole. Look for things like parks, community centers, shopping areas, and restaurants. Are there nearby events or festivals that take place? These are all factors that can help you decide whether the neighborhood is a good fit for you. You might also want to consider the local economy and job market, as this can have a big impact on the overall health of the community. Finally, make sure to take note of any major upcoming development plans in the area. Will there be new businesses or infrastructure projects that could impact the neighborhood in the future? It's important to stay informed and make a decision that takes into account both your current and future needs. By considering all of these factors, you'll be able to choose a neighborhood that not only feels comfortable and welcoming, but also offers the amenities and resources you need to thrive.
7) Talk to the neighbors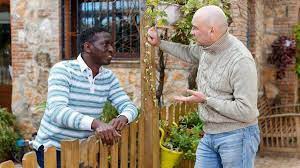 Chatting with the neighbors is a great way to get an honest and firsthand account of what it's like living in a particular area. Ask about any issues or concerns they have, what they like and dislike about the neighborhood, and how long they've lived there. If there is a high turnover rate, it could be a red flag that something is not quite right.


It's also a good idea to ask about any neighborhood events or gatherings. Are there block parties or community events? Are neighbors friendly and welcoming to newcomers? The sense of community and social engagement can greatly impact your overall happiness in a new home.


Don't be afraid to strike up a conversation with someone walking their dog or working in their garden. They might be able to give you valuable insight and a different perspective on the area. Building relationships with your neighbors can also be beneficial in case of emergencies or neighborhood watch programs.


Remember, choosing the perfect neighborhood takes time and research. Be patient and don't rush the decision. Trust your instincts and take note of what matters most to you and your family.
8) Consider the future development plans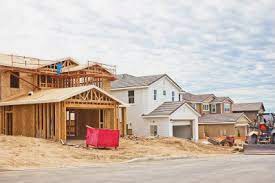 Your agent should be privy to any future construction in the area. Knowing about any planned developments can help you gauge the potential impact on your neighborhood. For example, if a large shopping mall or entertainment center is going to be built nearby, you may experience an increase in traffic and noise. On the other hand, if a new park or green space is in the works, it could increase the desirability and value of the area. Consider the potential benefits and drawbacks of any planned developments and decide if they align with your vision for the neighborhood.


In addition to planned developments, it's also a good idea to research the overall economic health of the area. Are there any major employers or industries that could be at risk of moving out? What is the job growth rate like? These factors can affect the stability and value of the neighborhood in the long run.


Overall, taking the time to consider the future development plans of a neighborhood can give you a better idea of its potential trajectory. It's important to think about both the short and long term impact of any planned developments and evaluate how they align with your needs and preferences. Your real estate agent can be a valuable resource for providing information on future construction projects in the area.
9) Check out the home values and appreciation rates


It's important to know how much your investment in a home is likely to grow over time. Check the historical data on home values and appreciation rates to get an idea of what the future might hold. Areas with strong economic growth and job opportunities tend to see steady increases in property values. This information can also help you determine if it's the right time to buy in a particular area or if it may be better to hold off. However, it's important to keep in mind that past performance doesn't necessarily predict future results. Appreciation rates can fluctuate over time, and it's important to consider a variety of factors when making your decision. Take the time to do your research, and if you're not sure, seek out the advice of a trusted real estate professional. Remember, buying a home is a major decision, and it's important to make an informed choice that you can be happy with for years to come. Trust your instincts and take your time. The perfect neighborhood is out there waiting for you.
10) Trust your instincts and take your time making a decision.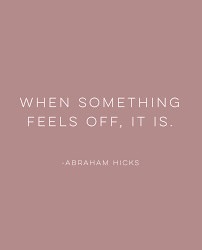 Finding the right home takes time and diligence. If it doesn't feel right, then it's not. Don't rush into a decision based on superficial factors or pressure from others. Instead, consider your own needs, preferences, and priorities when it comes to finding the perfect community.


Some neighborhoods may be more appealing to families with young children, while others may be better suited for retirees or young professionals. Think about your own lifestyle and what you need from a neighborhood in terms of accessibility, safety, and community.


Researching local schools and crime rates can give you a better sense of the overall safety and quality of life in a particular neighborhood. Additionally, evaluating the transportation options and local amenities can help you determine how easy it will be to get around and find the resources you need.
Exploring the surrounding areas can also provide valuable insight into the neighborhood's overall vibe and personality. Talk to the neighbors to get a sense of the community's culture and values. And be sure to consider any future development plans or construction that could impact your quality of life down the line.


Ultimately, choosing the perfect neighborhood for your new home requires careful consideration, research, and intuition. By taking the time to evaluate all of your options and trust your instincts, you can find a neighborhood that feels like home.